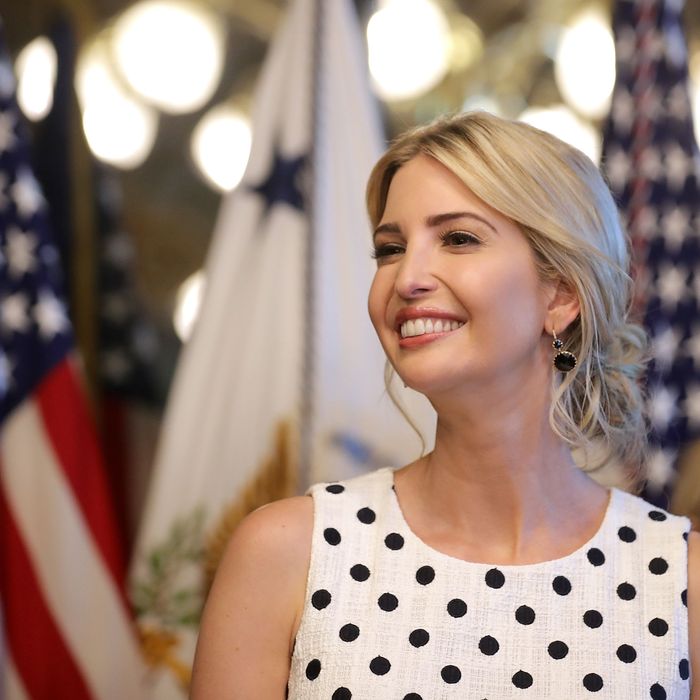 Ivanka Trump.
Photo: Chip Somodevilla/Getty Images
Ivanka Trump's Team Ivanka Twitter page tweeted out a recipe for Champagne popsicles (add a popsicle to glass of Champagne. Drink). The post on the lifestyle site says its goal is inspire women. And, like many lifestyle sites, it is linking to various frothy ways to celebrate the long weekend.
However, some people are angry that Ivanka's brand has not tweeted out support for the armed forces on Memorial Day. The post has over 2,000 replies, many calling out Trump for insensitivity toward those in the armed forces.
Trump posted a more on-message tweet from her personal account.