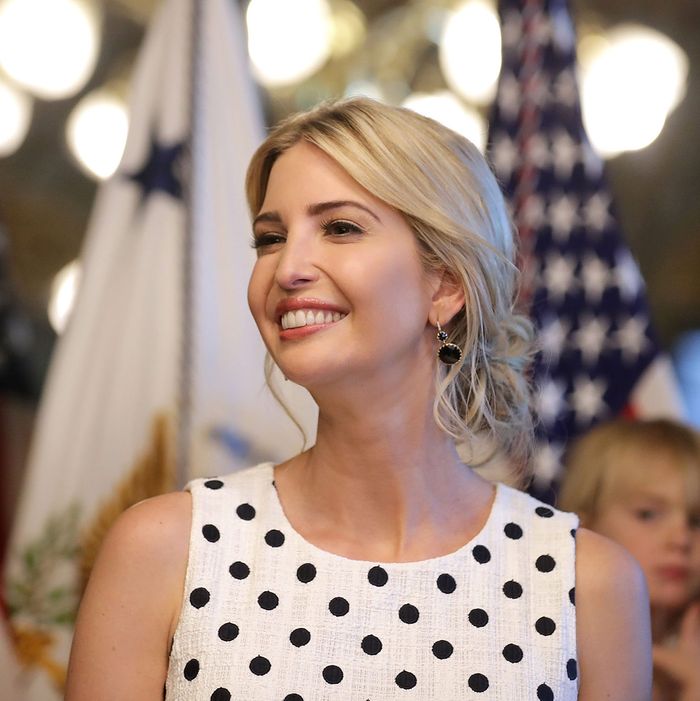 Ivanka Trump.
Photo: 2017 Getty Images
Fresh off the heels of releasing a career book she co-wrote with a nude patent pump, Ivanka Trump is tagging along with her father on his first big overseas trip as president.
A White House official told the New York Times that she'll be holding a roundtable with local women during the Saudi Arabia leg of the tour (presumably to kill time during the time slot when they're all banned from attending the all-male concert by Toby Keith and an Arabian lutist).
The official said that in Saudi Arabia, Ivanka Trump will take part in a roundtable discussion with Saudi women about women's economic issues. Ivanka Trump wants to hear about the challenges women in the country face and the progress they have made, the official said.
Super excited to learn how Women Who Work can be applied to women who aren't allowed to drive and face the prospect of execution by stoning if they're convicted of adultery.