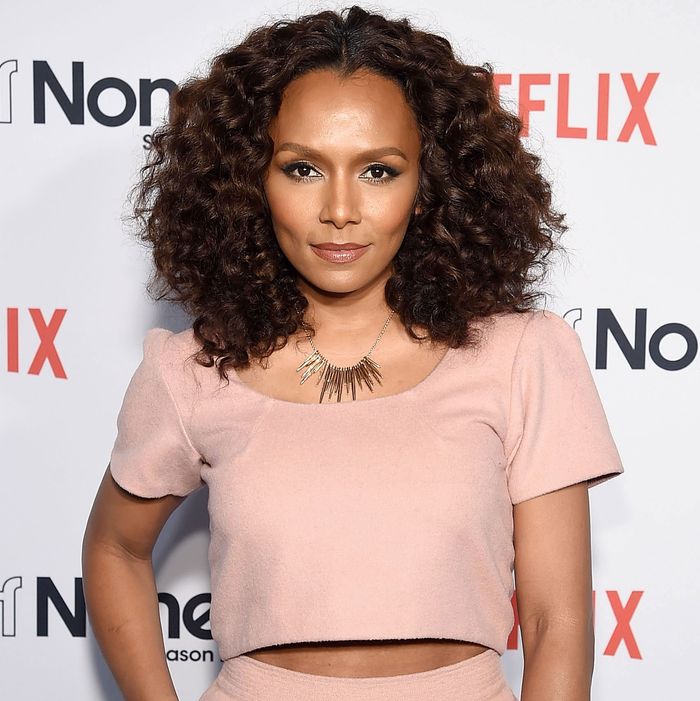 Janet Mock is known as a transgender activist and advocate. After President Trump revoked federal protections for transgender students, she wrote a letter addressed to them, letting them know that "you belong, and absolutely nothing is wrong with you." But in an interview with the New York Times magazine, Mock — who's publishing a memoir in June — said she still struggles with the label.
"We cannot use my single experience, because all it does is flatten everyone else's experience and turns us into a monolith," she said. She went on, "It's one reason I'm no longer on Twitter as much as I used to be — all these things go on, and then people who are well intentioned will [ask me]: 'Can you speak out on this? Another trans woman of color has been beaten on the street.'"
Mock added that representing the trans community comes with a lot of pressure: "There's a burden of responsibility for me … if I don't do it right, then I'll get shut out, and then other trans women of color will be shut out," she said. But rather than hold her to an unrealistic standard, she wants young people she speaks to across the country to be conscious of her imperfections.
"I don't want them to look at me as a 'fully formed person' who's being paid to talk to them, but the girl I was when I was 21 years old," she said. "I was on a pole, working. I had a sloppy boyfriend. I was borrowing my mother's car. I had all the pitfalls they had."
Mock's book will come at an uncertain time for the trans-rights movement. Feeling emboldened under the Trump administration, more and more states are considering legislation that would limit trans people's rights. In fact, the Texas House just passed its own version of a "bathroom bill" that necessitates students either use the bathrooms that match their "biological sex," or single-stall facilities. Democratic lawmakers compared the legislation to laws in the Jim Crow South. "I was living through that era," said state Representative Senfronia Thompson. "America has long recognized that separate but equal is not equal at all."