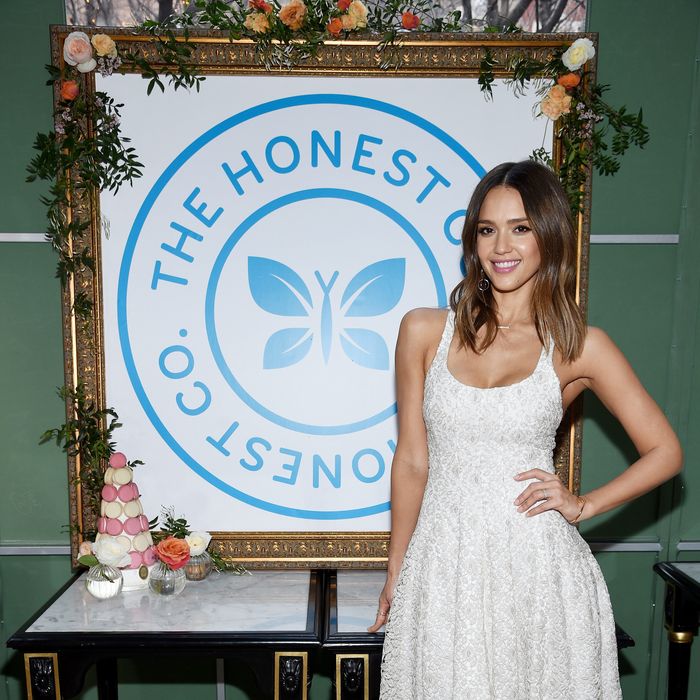 Jessica Alba.
Photo: 2016 Getty Images
After an inspection found the presence of mold, Jessica Alba's Honest Company is voluntarily recalling some of its baby wipes. The recall comes on the heels of a January recall of baby powder and after a 2015 lawsuit alleging the company's sunscreen was ineffective.
In a Friday video message to its customers, co-founder Christopher Gavigan addressed the most recent recall. "Recently," he says, "it came to our attention during routine quality testing that certain lots of our wipes were not meeting our high standards," demonstrating by holding up a wipe spotted with a few gray splotches. He goes on to declare "the aesthetics are unacceptable" and explains that the type of mold identified "can be found on citrus plants, like a common orange."
In an accompanying written release, the company states, "We believe the affected product is not likely to cause adverse health consequences."
Concerned customers can check their wipes' lot numbers here, and return those included in the recall for a full refund. If this latest recall means you've had it with Alba's baby products, good luck trying to cancel your Honest Company diaper subscription.