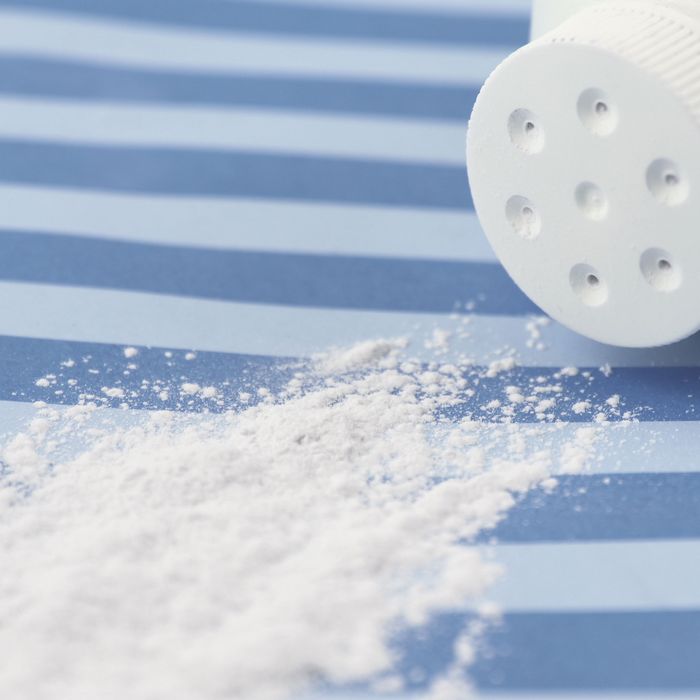 Lawsuits have been linking baby powder to ovarian cancer.
Photo: iStockphoto/Getty Images
Johnson & Johnson was hit with its largest jury verdict yet in the ongoing lawsuits alleging its baby powder causes ovarian cancer, as a St. Louis jury on Thursday awarded a woman a record-setting $110.5 million. Prior to this, the largest award to an individual plaintiff in the multiple suits over the company's baby powder had been $72 million.
Thursday's jury award for Virginia woman Louis Slemp, 62, comes after three previous St. Louis juries doled out a total of $197 million to plaintiffs making similar claims, the Associated Press reports. Slemp was diagnosed with ovarian cancer in 2012 after using Johnson & Johnson's talcum-containing products for more than 40 years, according to the lawsuit. Her cancer spread to her liver, and she was too ill to attend the trial as a result.
There are currently around 2,000 lawsuits pending in state and federal courts over alleged health problems stemming from prolonged talcum-powder use, the AP reports. Johnson & Johnson said in a statement that it would appeal the decision, and that it would "continue to defend the safety of Johnson's Baby Powder."