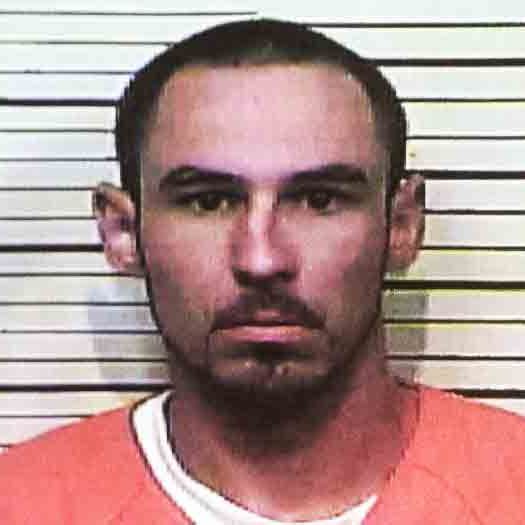 On Monday, Joshua Brandon Vallum will become the first person in the U.S. to be sentenced on federal hate-crime charges for killing a transgender person, the Associated Press reports. During the sentencing hearing in Gulfport, Mississippi, Vallum faces a federal sentence of up to life in prison for the 2015 murder of 17-year-old Mercedes Williamson.
As the Sun Herald reports, Vallum, who was a member of the Latin Kings street gang, was the first person to be prosecuted under the Matthew Shepard and James Byrd Jr. Hate Crimes Prevention Act for targeting a person on the basis of their gender identity. He pleaded guilty to the murder in December, according to the AP.
Vallum had previously dated Williamson, and allegedly plotted to kill her after one of his fellow gang members found out she was a transgender girl, according to the Sun Herald. He allegedly lured Williamson into a car in Alabama, and then drove her to his family's home in Mississippi, where he attacked her with a stun gun, stabbed her several times, and beat her with a hammer.
Per the Sun Herald:
The Latin Kings strictly prohibit its members from engaging in homosexual activity, though Williamson's friends said Vallum was willing participant in the on- and off-again relationship between the two. Vallum said he killed Williamson because he feared for his life if other Latin Kings found out he had been involved in a consensual sexual relationship with Williamson.
As BuzzFeed News reports, Vallum previously pleaded guilty to murder in Mississippi state court in July 2016. He is currently serving life in prison on the state murder charge, according to the Sun Herald. After he was charged under the federal hate-crime law in December, Vanita Gupta of the Justice Department's Civil Rights Division told BuzzFeed News, "For this Justice Department, it is important for us to send an unequivocal message that violence based one's gender identity constitutes a hate crime. It is important for us to have spoken out on the bias motive."