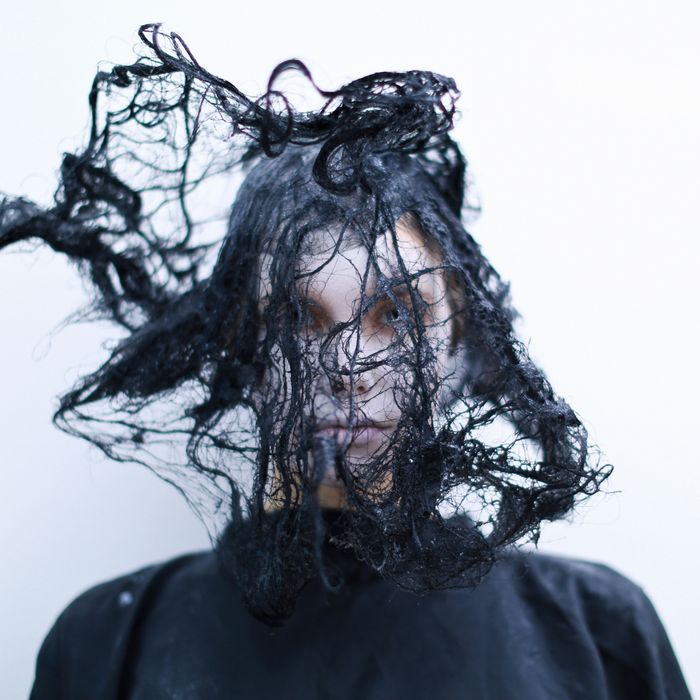 A look by Julien d'Ys for the fall 2015 Comme des Garçons show.
Photo: ILKER AKYOL
"Monster." "Invisible." "Silver." Those are some of the one-word prompts Julien d'Ys — a hairstylist, but he prefers "hair artist," which seems fair given his avant-garde approach to the profession — has received from Rei Kawakubo before her Comme des Garçons shows. D'Ys's job is to translate these fantasies into follicles. (He doesn't actually see the clothes until the day before the show.) Luckily, though the designer's instructions might sound opaque, the two understand each other perfectly — "there's something very magical between me and Rei," he says. But how do you create "invisible" hair, for example?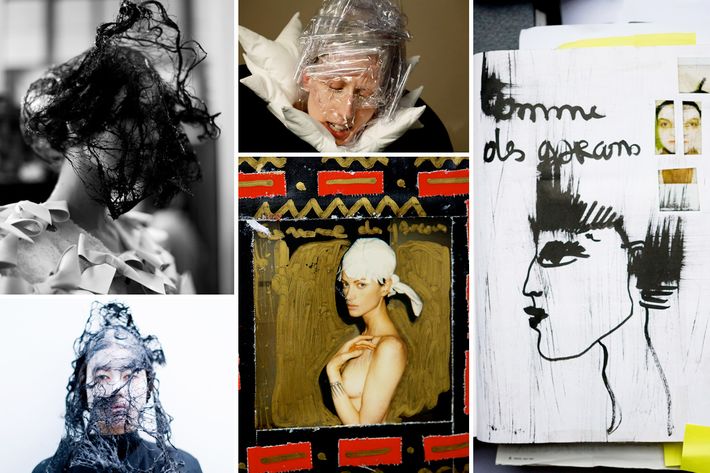 If you're d'Ys, you encase the models' heads in clear plastic. "Silver," meanwhile, got him thinking about a silver dish sponge that he had just seen in the supermarket. He sent the picture to Kawakubo, who approved, and that became the basis for steel-wool-like coifs. And "monster" led him to think about 1940s "victory roll" hairdos, exaggerated and rendered in futuristic Blade Runner style. He's also twisted and modeled models' locks into face-obscuring styles that resemble Bane masks, or fluffed them into clouds and dyed them a shade of cotton-candy pink inspired by geriatric hairstyles.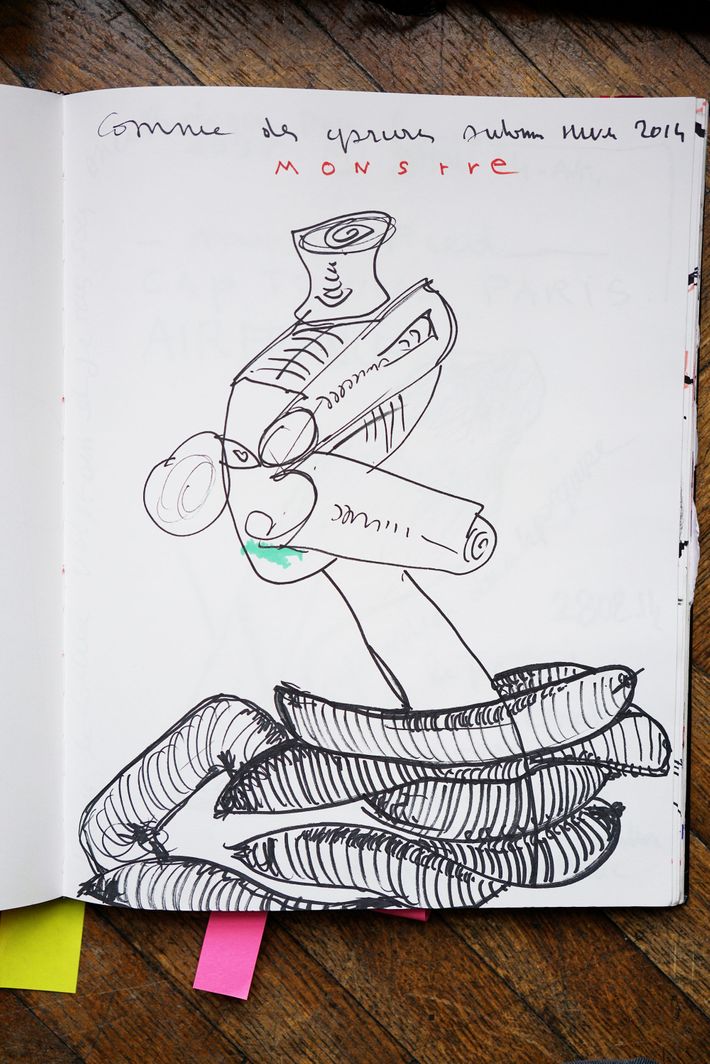 Growing up, he wanted to be a painter, and he's preserved that ambition via his intensely detailed carnets, or notebooks, which are a mix of drawings and photo collages framed with washi tape (the photos are taken by his assistant, Ilker Akoyl). He keeps them in file cabinets in his Paris apartment, and together they form a rich history of his work on the shows over the years.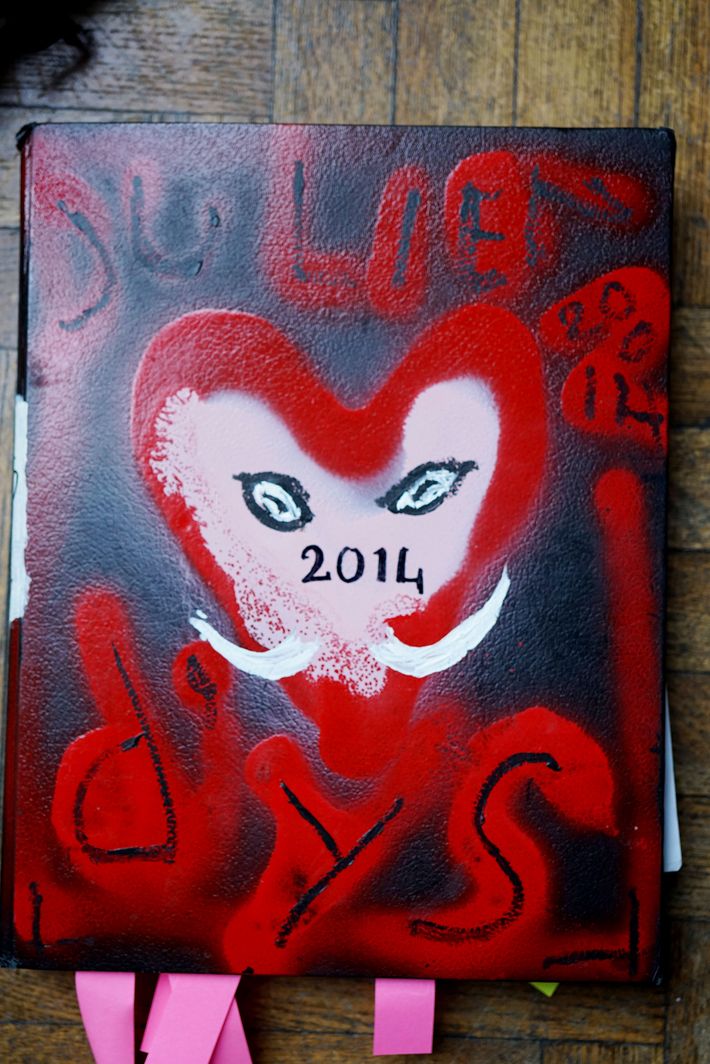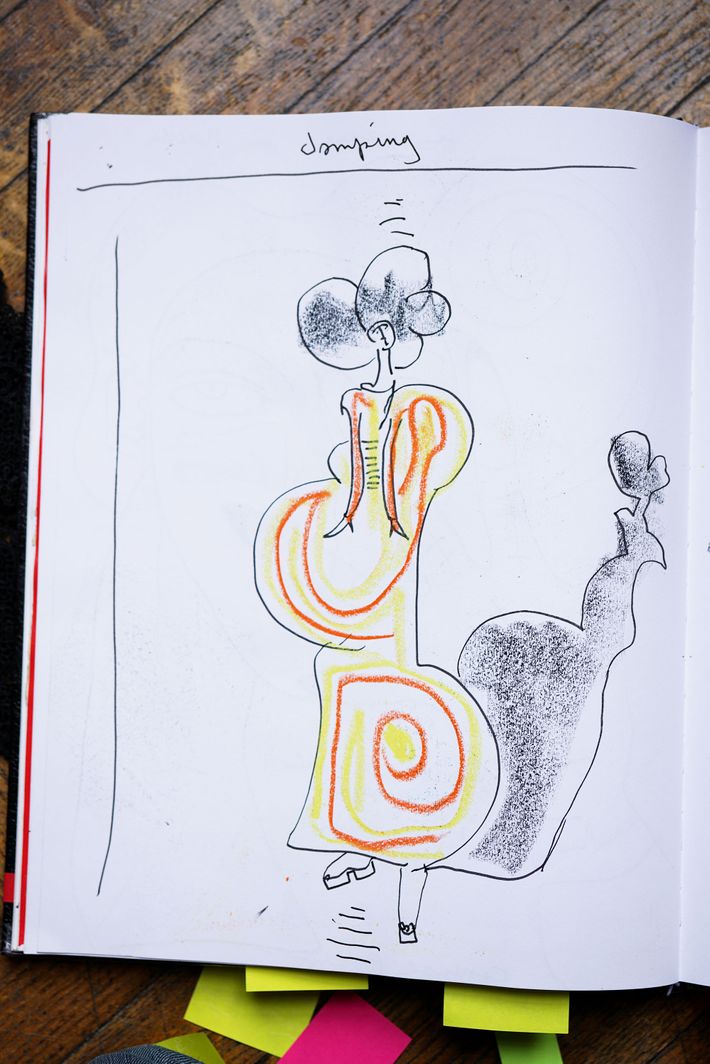 Though he's been working with Kawakubo for more than 25 years, that doesn't mean the preshow stress abates. "I'm nervous. I can't sleep the night before [the show]," he confides. "I make myself sick all the time [thinking] 'Oh my God, I hope it's going to work,' trying to be extremely good for her." But he pulls through each time. "I'm a soldier, a soldier of Comme des Garçons," he says.