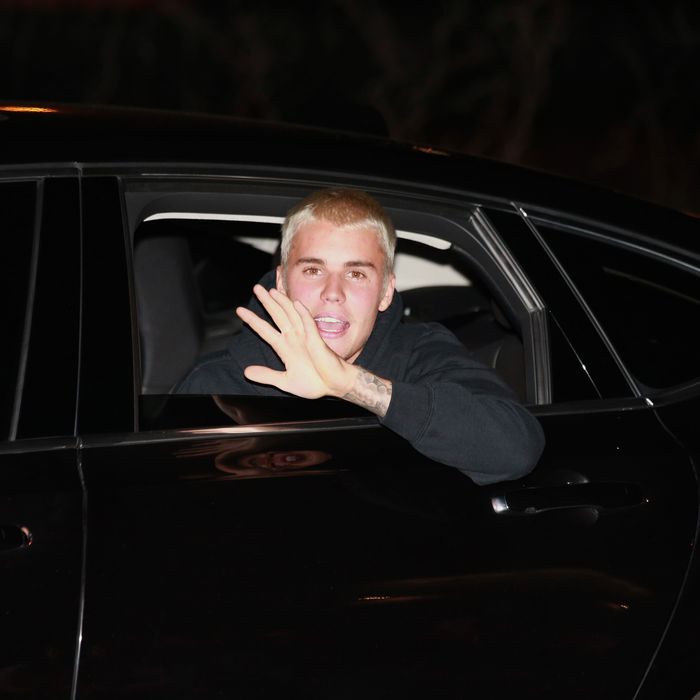 Our boy, Justin.
Photo: Newspix/Newspix via Getty Images
Last we heard from lovable Pomeranian pop star Justin Bieber, he was posting close-up photos of the conjunctivitis he had contracted in his left eye, which is heartening if only because it proves Bieber can even out-Bieber himself.
Three days later, with startlingly little confirmation that his pink eye had been cleared up, Bieber spread a little Bieber love at 1 Oak in New York City. Handed a mic, the boy king did as only he knows how: fluffed and blah-blahed his way through lyrics to "Despacito," a song whose remix he is prominently featured on.
Attaboy.