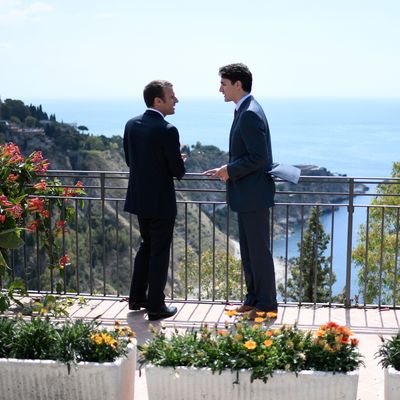 How romantic.
Photo: STEPHANE DE SAKUTIN/AFP/Getty Images
Shortly after Emmanuel Macron passive-aggressively squeezed Donald Trump's hand to the point that both of their knuckles turned white, the newly elected French president opted to sneak off with Canadian prime minister Justin Trudeau for some romance in Sicily.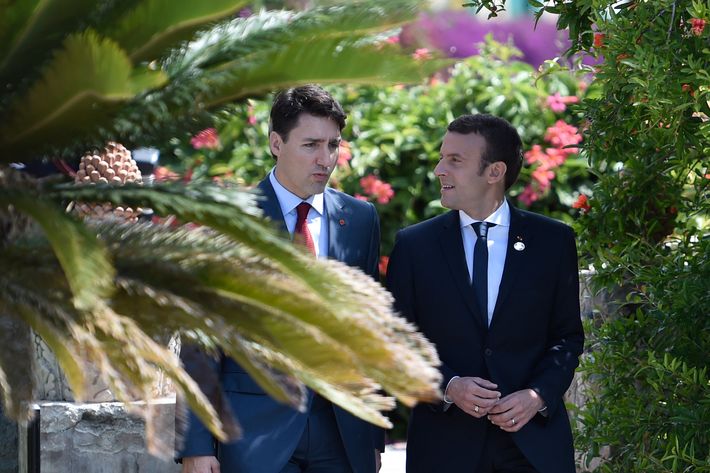 The pair, who had just touched down in Sicily for the G7 summit, couldn't resist taking a romantic stroll through the beautiful Sicilian nature.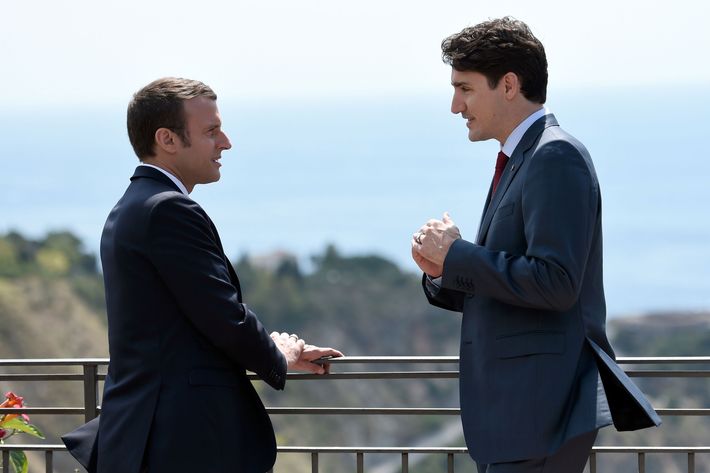 They also took some time to admire Sicily's stunning views.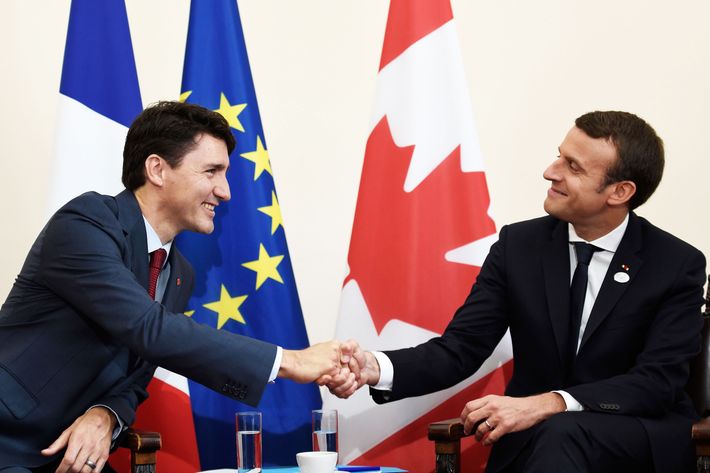 And back inside, they couldn't contain their feelings for each other. But Macron, watch out: You're not the only world leader to fall under Trudeau's spell.