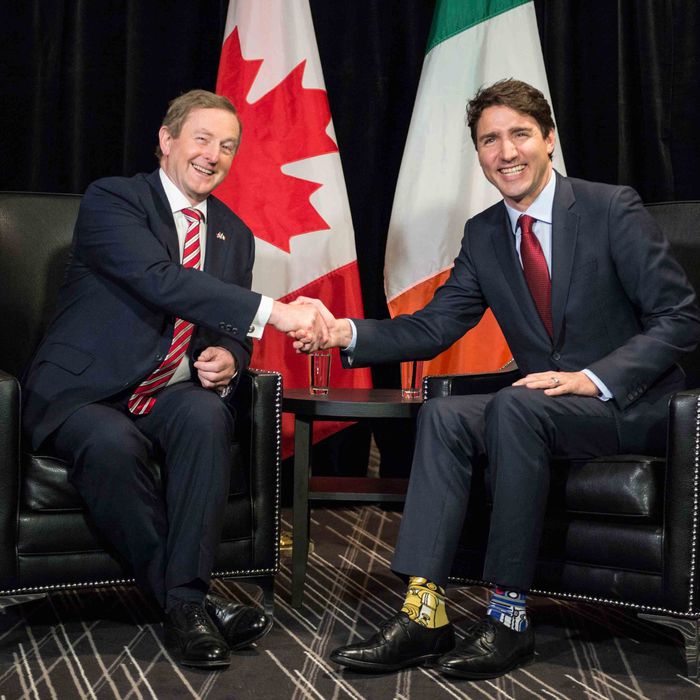 Enda Kenny, C3PO, R2D2, and Justin Trudeau.
Photo: Paul Chiasson/AP
Not even a meeting with a foreign dignitary can derail Justin Trudeau's dedication to Star Wars. On Tuesday, May 4 (May the Fourth be with you, get it?), the Canadian prime minister/internet sensation paired a navy suit and red tie with a mismatched R2D2 and C3PO socks. So many questions: Did they come as a mismatched set? Did he buy two pairs just for this day and mix them himself? How does the Irish prime minister feel about being upstaged by a pair of socks?