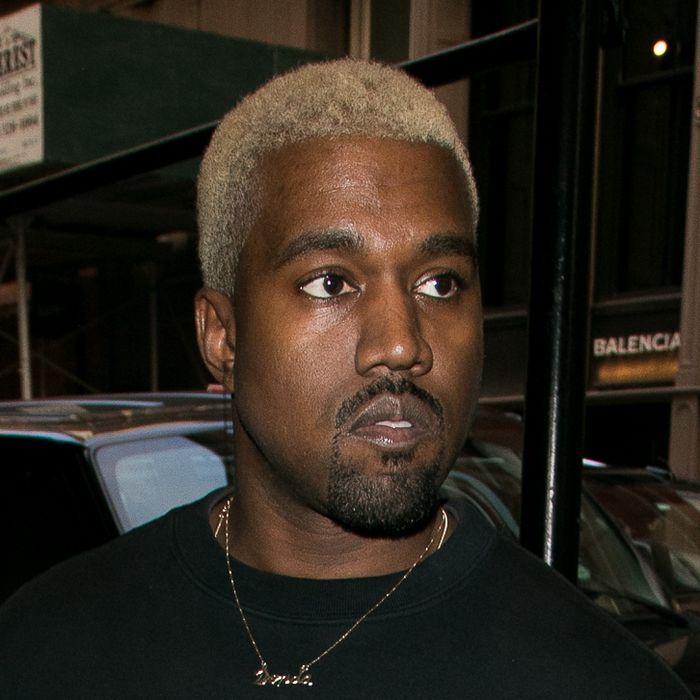 He didn't even say good-bye.
Photo: Marc Piasecki/GC Images
First, Kanye West skipped the Met Gala earlier this week. Then he deleted his Twitter and Instagram accounts. Sure, there's always his kids'-clothing line with Kim Kardashian — buy your toddler all the bomber jackets, slip dresses, and chokers he or she could possibly want! — but whatever shall we do without Ye's irrepressible presence in our virtual lives?
Still and all, there's a good reason why Kanye is stepping back from the spotlight for the time being. A source told ET, "He's focusing on getting back into the public spotlight really slow. That's the main reason why he didn't want to go to the Met Ball. He's still very close friends with Anna and loves her dearly, but right now it's all about him and staying healthy." They added, "Going to the biggest fashion event of the year is something that will not help him stay on the right track to getting better. Fashion is Kayne's passion — and going on Monday night may seem like just a little appearance at an event, but Kanye would have gotten SO involved in the entire process."
In any case, it seems like he didn't miss much at the Gala. The Gala, however, sure missed him.