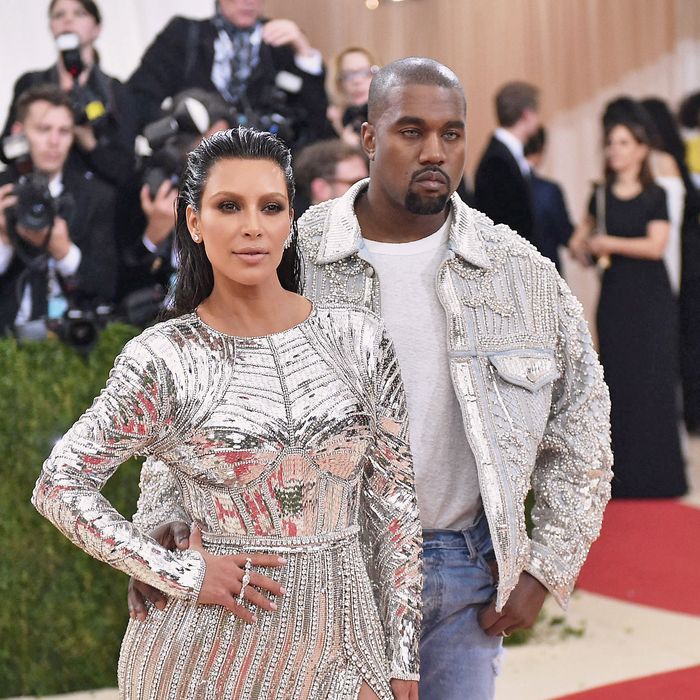 Already missing those baby blues.
Photo: Mike Coppola/Getty Images for People.com
Kanye West and his bedazzled Canadian tuxedo will not be attending this year's Met Gala, a source told People. West has been laying low since his hospitalization in November.
The source confirmed that Kim Kardashian West, "will be going solo." The couple has attended every Met Gala together since 2013, when Kardashian West dressed like a Givenchy rose bush. This year, she will reportedly be wearing Vivienne Westwood.
Anna Wintour approves each Met Gala attendee, and their seat, herself. The meticulous process, catalogued in the documentary First Monday in May, left out all Kardashians until 2013, when Wintour (begrudgingly) allowed the couple to attend. Too bad — West definitely would have embraced the avant-garde dress code.