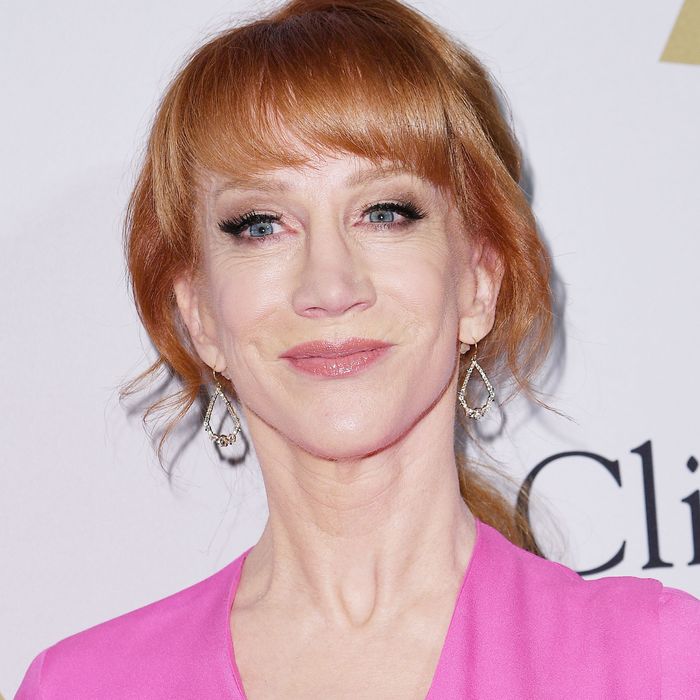 Kathy Griffin.
Photo: 2017 Getty Images
In a new photo shoot, comedian Kathy Griffin is seen holding a fake, bloody replica of President Donald Trump's head. A picture from the shoot and an accompanying behind-the-scenes video (in which Griffin jokes that she and photographer Tyler Shields will have to move to Mexico so they don't get thrown in prison) were published on Tuesday by TMZ.
The photos prompted immediate reactions from Twitter users on both sides of the aisle. Some were irate by the image; others were bored by the entire scandal before it even began.