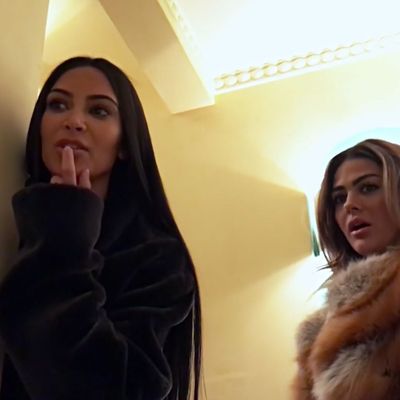 In last night's episode of Keeping Up With the Kardashians, our A plot was DUBAI, our B plot was DUBAI, and our C plot was Scott Disick's cancellation. You know how we do it: #LEGGO!
Scene 4:
At Kimberly Noel Kardashian West's Bel Air estate, she and her sister Kourtney Mary Kardashian ride mini toy horses around Kim's incredibly sparse home while an actual child, Penelope Disick, looks on. After getting what Kim declares a "good workout," the adults and Penelope move their fun to Kim's sitting room. Joining them is Penelope's baby doll (Taylor) and her father, Scott Disick. Kim, Kourtney, and Scott talk about Kim's official return to social media. Kim imitates the reactions of her fans, who were overwhelmed and overjoyed by her return to social via a simple photo of her family captioned "family." One of the reasons Kim made this the day of her return is that she's headed to Dubai for a postponed makeup workshop with her makeup artist, Mario. Aware that this is possibly the biggest way she could make her return to work, Kim is anxious about the international travel and massive crowd. This scene was filmed on January 3, 2017.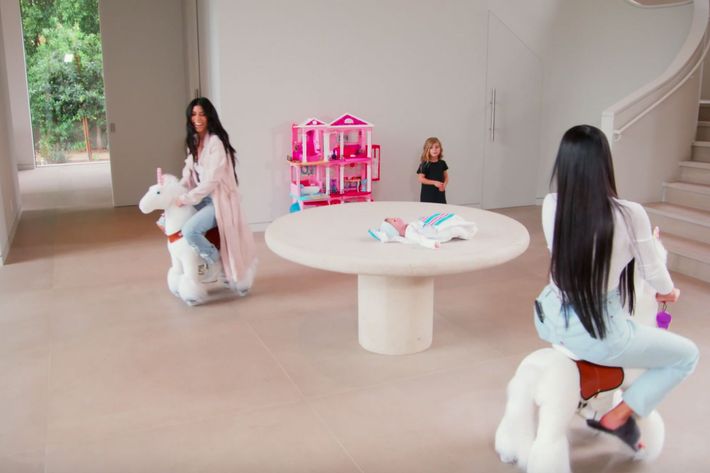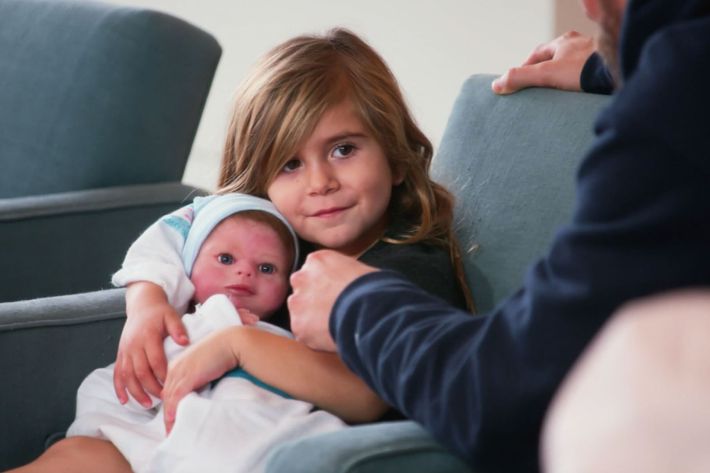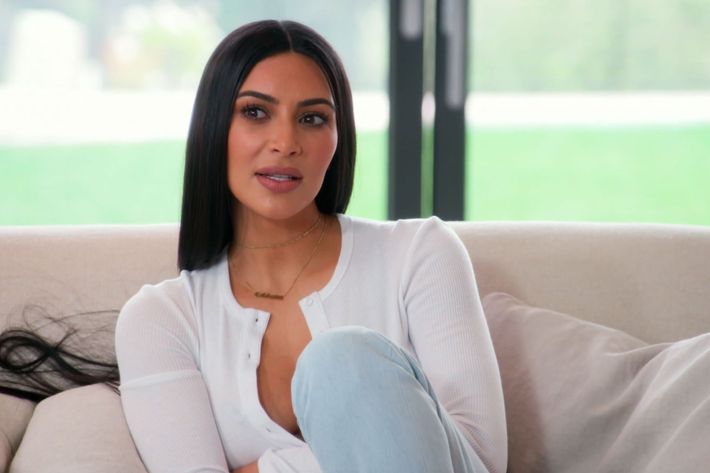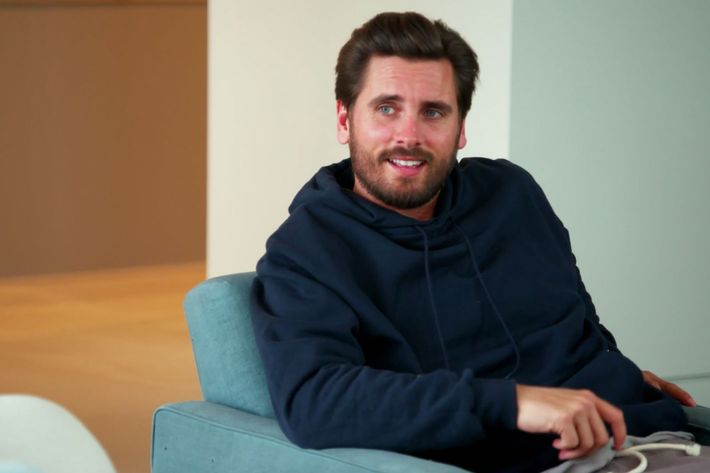 In Dubai, Kim is surrounded by her clique, including Scott, professional KUWTK bit player and rumored PR agent Simon Huck, and the Greatest Assistant of All Time (GOAAT), Steph Shep(erd). Kim has stayed in the same Atlantis hotel suite before, but her and her friends' genuine reaction of awe is probably the only time you'll see millionaires and millionaire-adjacent folk show genuine glee when it comes to a hotel setup. Immediately, she and Scott take pictures of themselves communicating via phone across a long table spread from tip to tail with food. After capturing the most bougie of moments, the group heads into the basement to see Scott's room, which has an aquarium in the bathroom. Kim FaceTimes daughter North and niece Penelope to show them, but cuts the call when a man holding a "WELCOME SCOTT" sign appears behind her. Kim, who still startles easily, is unsurprisingly startled and then pleasantly amused by his presence. This scene was filmed on January 11, 2017.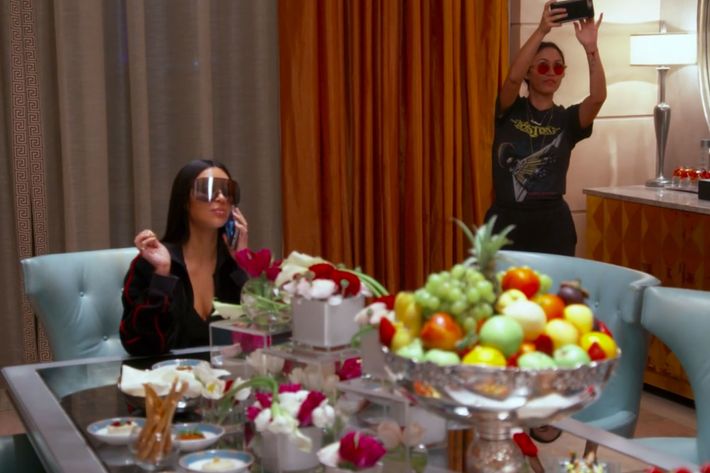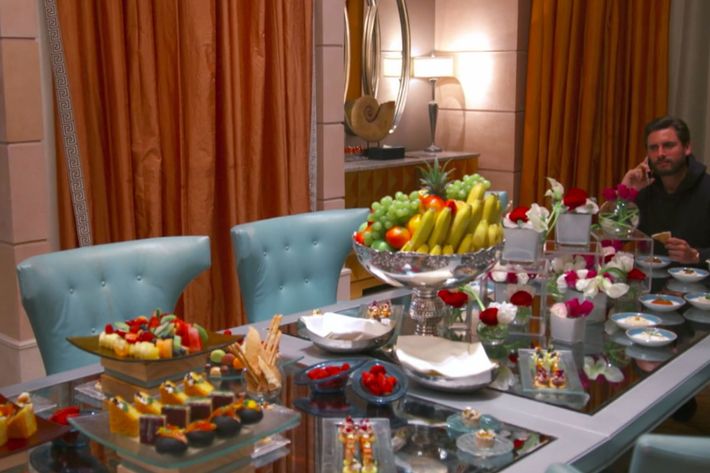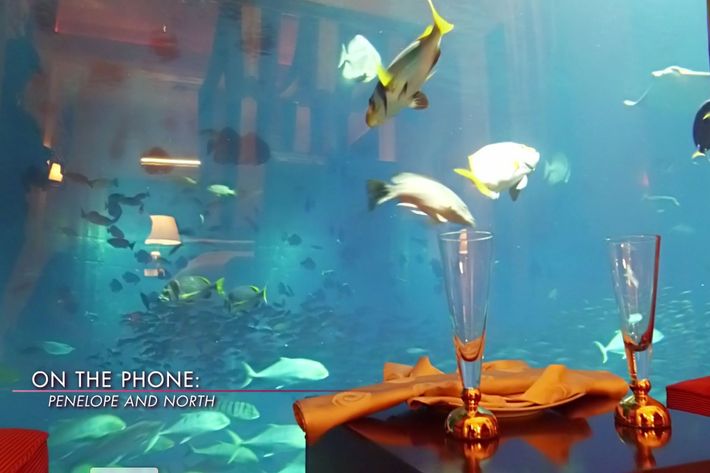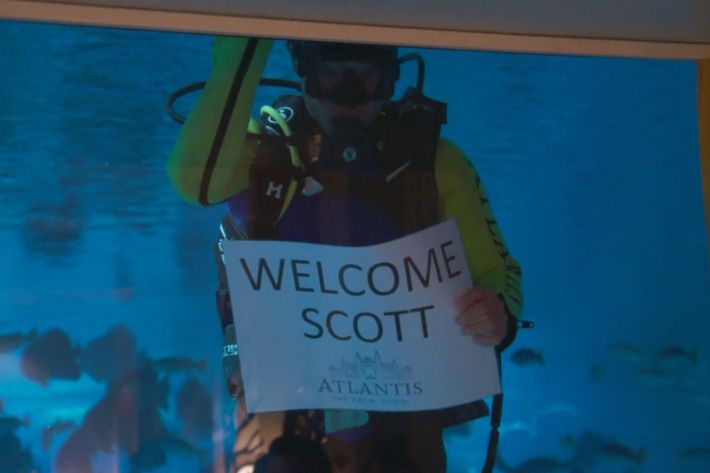 Scene 6:
In Los Angeles, Caitlyn and Kendall Jenner go horse-shopping. This is meant to be a trip mainly for Kylie — who doesn't show up. In an effort to bribe her girls into visiting her Malibu hillscape, Caitlyn built a barn. Kendall still has a horse living in a very populated barn somewhere in California and is refusing to send her animal to live alone in Caitlyn's barn. So, to keep Kendall's horse company, both Kylie and Caitlyn need to purchase equines of their own. Kendall is a natural on her horse, but finds difficulty riding through Caitlyn's bullshit complaining about Kylie's absence. Caitlyn calls Kylie, who said she couldn't make it because of work, and Kendall tries to snatch the phone from Caitlyn. She thinks Caitlyn is "obsessing" over Kylie, making their time together meaningless. On horseback, the model wonders how many more Vogues she needs to buy her father's attention and gallops out into the not-so-sunset as Caitlyn falls behind her. This scene was filmed on October 21, 2016.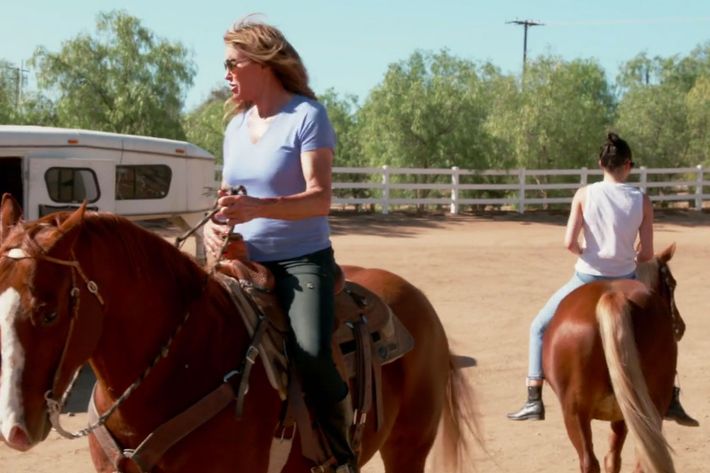 Scene 7:
At Atlantis's Nobu, Kim — who has only been to one other restaurant during the past three months — sits in the center of the restaurant with her friends. The minute she sits down, every other diner takes pictures of her. Whether it's because she's Kim Kardashian or Kim Kardashian Who Just Came Out of Hiding, Kim and her crew (both camera and otherwise) are the center of attention. Kim feels super awkward but doesn't want to stop people from taking photos — she did choose to come to a public space. Scott, on the other hand, asks why there can't be security surrounding the table or at least flanking Kim so that people don't take photos of her eating. If only I had a Scott requesting security for me as I eat salads at my work desk like a feral animal. This scene was filmed on January 11, 2017, just like Scene 4.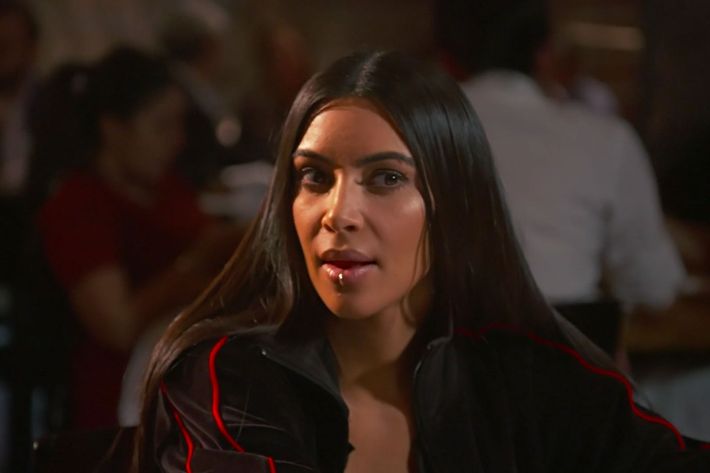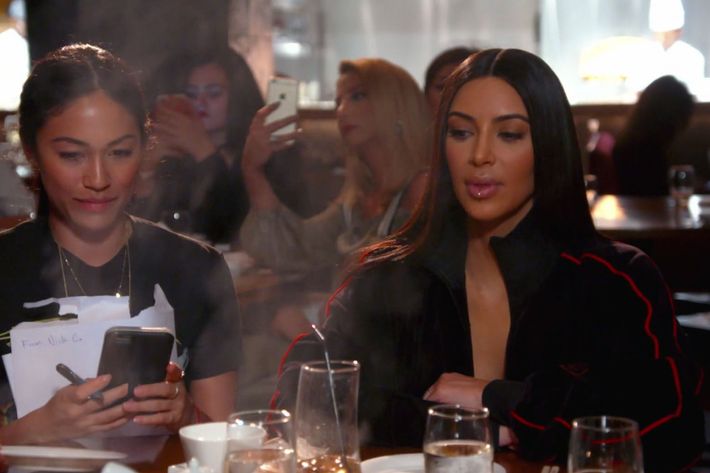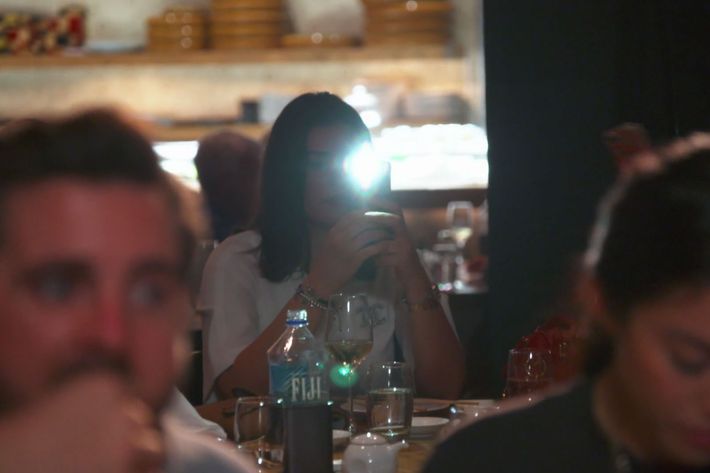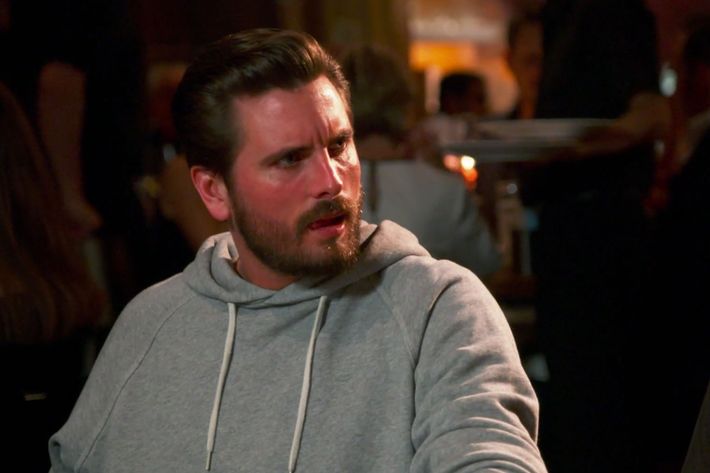 Scene 8:
At yet another restaurant, Kim, Ouai Empress and Kardashian hairstylist Jen Atkin, professional friend Simon Huck, GOAAT assistant Steph Shep, and civilian Carla dine — this time at Cipriani. Kim is in the mood for salmon sashimi, but Simon warns her of a tapeworm parasite that's currently coursing through salmon. Not convinced at first, Kim ask if the tapeworm will make her skinnier. Simon says it will, but only after it makes you either severely ill or kills you. With that, Kim decides against the salmon.

After talking fatal tapeworms, Kim asks the table who's seen Scott most recently and says she's worried about him. According to Kim, Scott got his hands on a rumor that Kourtney was hooking up with some dude in L.A. while he was in Dubai. Normally this wouldn't have bothered him as much, but they just went on a family vacation to Aspen and he's been working hard to get her back. Kim says she told Scott that she can't confirm or deny the rumor because Kourtney is so secretive, but feels for him since he's had an amazing four months of sobriety and being there for his family. Jen Atkin, who proved in one episode that she doesn't get nearly enough shine on this here program, wonders if Scott's straying because he's not focused on his sobriety for himself — it all hinges on Kourtney, which is unhealthy. She also calls it like she sees it and says that Kourtney and Scott have a broken home. Bless Jen for her words of true wisdom, her soothing voice, and her hair-care expertise. Slap a "K" on her name and bring Kjen on FULL-TIME. This scene was filmed on January 14, 2017.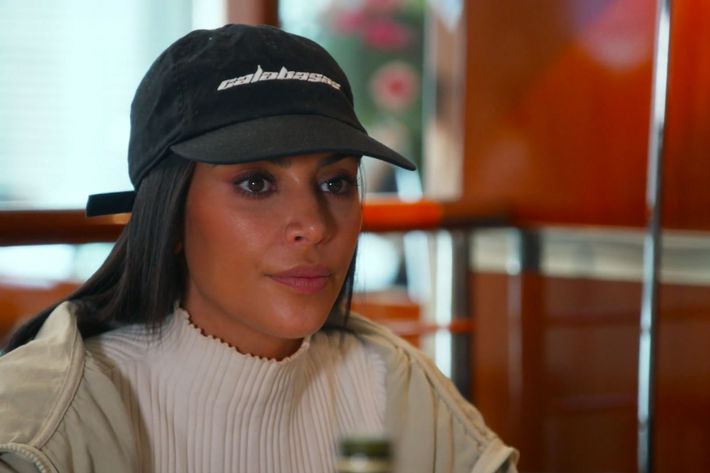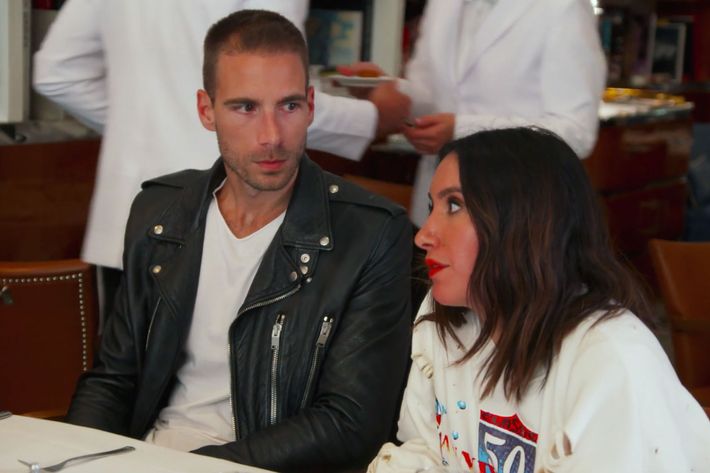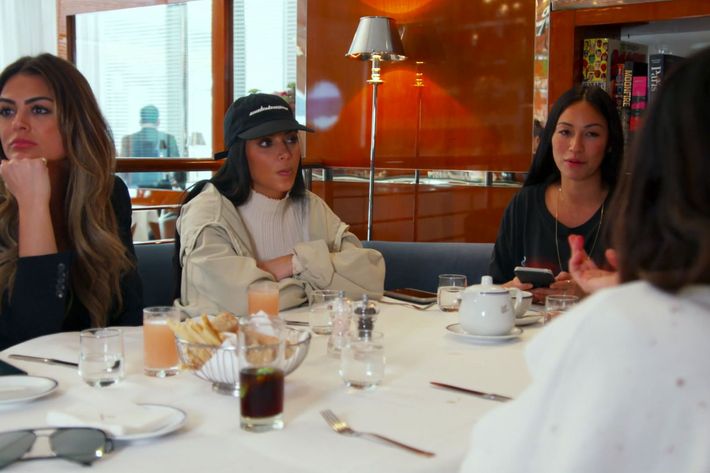 Scene 9:
While the reasons for his sobriety are being picked apart at Cipriani, Scott makes an appearance at a local Dubai mall for the Sugar Factory. Downcast, Scott poses with suckers while telling the audience in his confessional that a friend of his saw Kourtney in the flesh making out with some dude, and when he called Kourtney to confront her, she lied. Scott feels heartbroken over Kourtney's alleged actions, and says he never saw things going this way. And like a Fairy Godmother of turn-ups, a friend of Scott comes swooping into the Dubai mall, promising to get Scott turned all the way that night so that he can forget his Kourtney woes. This scene was filmed on January 13, 2017.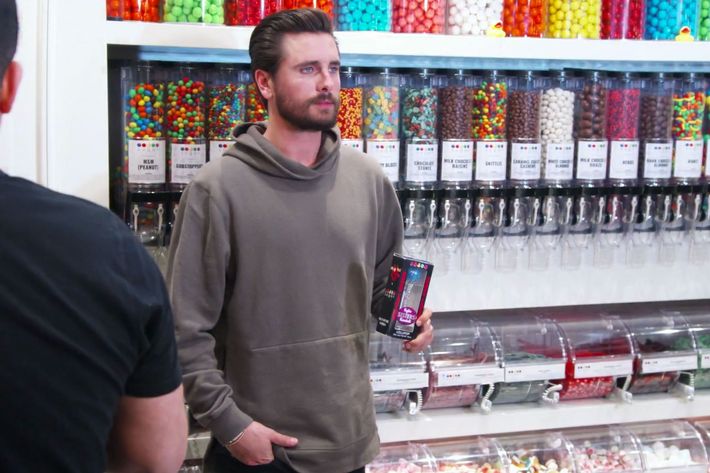 Scene 10:
With a sucker in hand, Kim takes her clique shopping at Givenchy in Dubai. Kim, who's not been shopping since the robbery, loves seeing what other countries are selling and is looking for a Dubai-specific Givenchy item. But Kim grows more and more uncomfortable as more paparazzi and fans show up outside of the store. She tells Jen Atkin that she's getting anxious and is simply scared, now and all the time. Fortunately, this doesn't stop Kim from buying matching mother-daughter purses for herself and North. When she's had enough, Kim exits through the back of the store, avoiding the cameras. Like scene 8, this scene was filmed on January 14, 2017.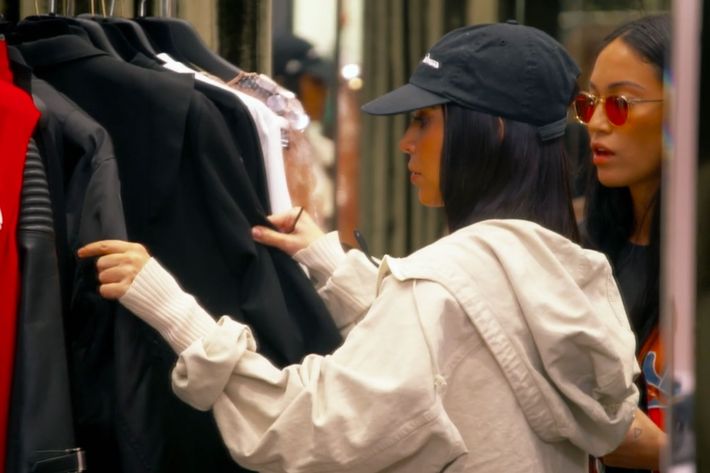 Scene 11:
All the way over in Tinseltown, Frye Festival supporter Kendall Jenner hangs out yet again with Kris Jenner's enemy, Caitlyn. Serving hot tea and side-eye, Kendall stomachs her parent asking about Kylie's whereabouts for about 30 seconds before shutting her down and asking if she's not good enough for her. Caitlyn's been overly concerned with Kylie's cancellations and lack of response about which horse to purchase, and has been venting her frustrations to Kendall. Talking straight-up, Kendall sits Caitlyn down and says that her constant complaining about Kylie makes her not want to be around her, which is thin ice to tread since she's the only child of Cait's putting in an effort. In a rare genuine moment, Cait takes in what Kendall's saying and apologizes. Cait says she's been insecure about her relationships with her kids and thought that Kendall might be able to help her with ideas on how to better connect with Kylie. She goes further and tells Kendall that she's always been there for her and ranks her as her top child. This scene was filmed on November 15, 2016.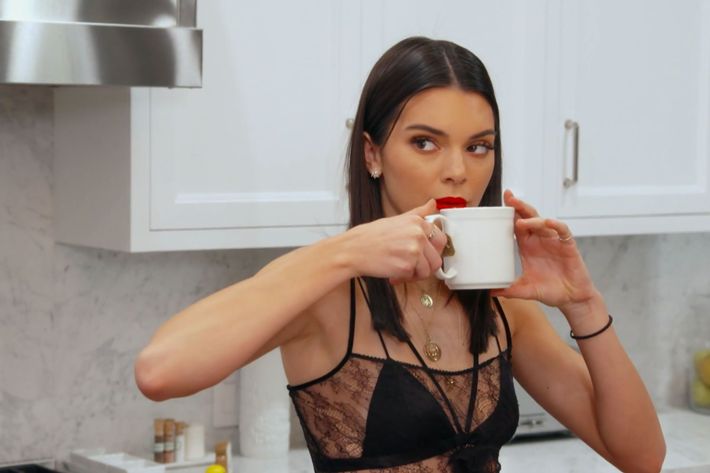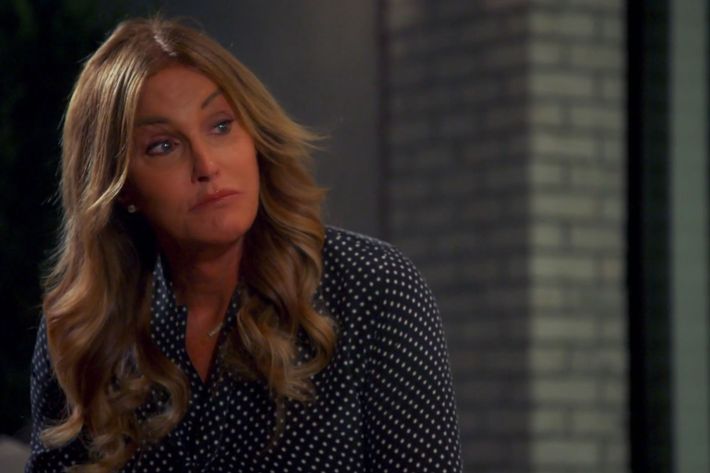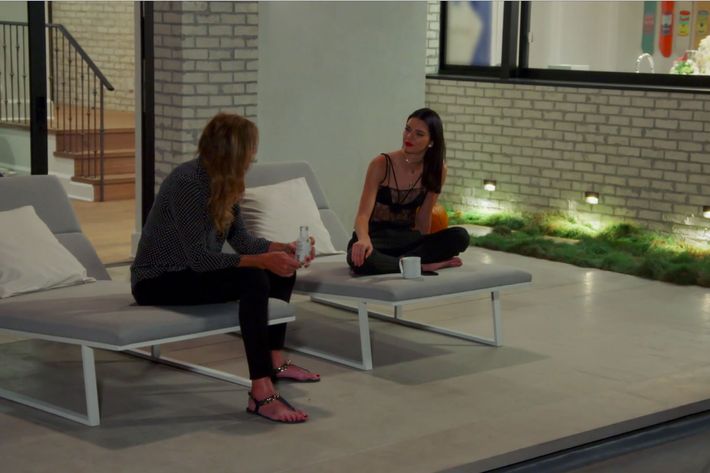 Scene 12:
Back in Dubai, Kim prepares for her makeup tutorial with Mario, but first deals with a text message from her security saying that Scott is drunk in the hotel room. The news that Scott's broken his sobriety brings the entire room down. Kim calls Kourtney while Simon and Steph listen in. Kourtney tells the room that Scott's behavior is not her problem anymore. Kourtney's also confused as to why Scott thinks that they're getting back together and she should behave as such, considering their Aspen trip was for the kids. Going further, she says that the timing for their relationship redux isn't right — but it could be in the future since their status is "in God's hands." Kim understands her sister, but also makes it clear that Kourtney should have been more honest about her feelings for and with Scott. Again, Kourtney reminds her that she doesn't care and is not the "sober police."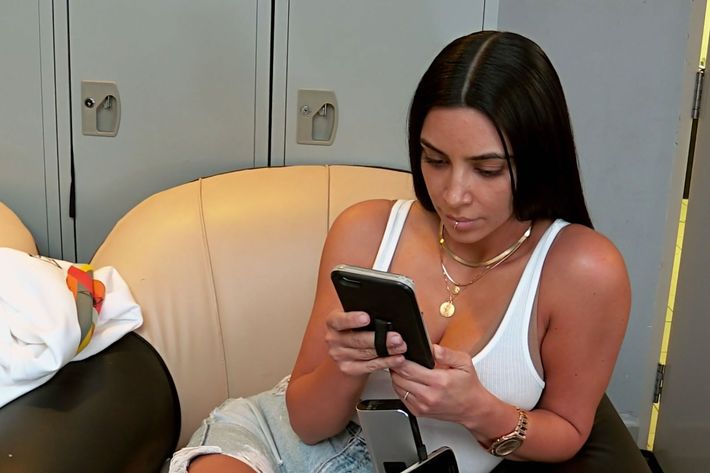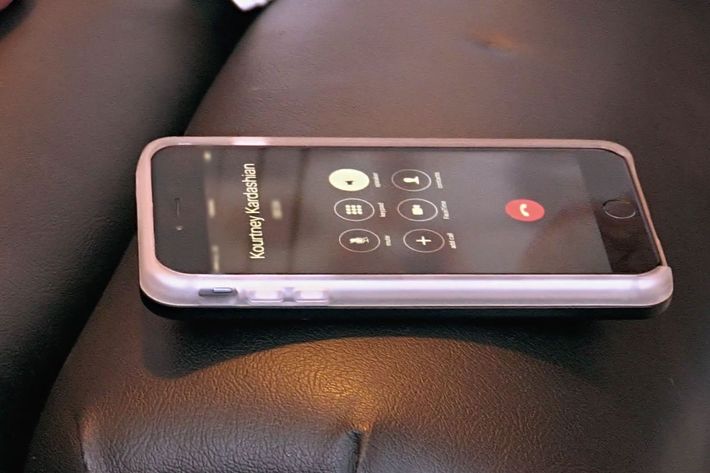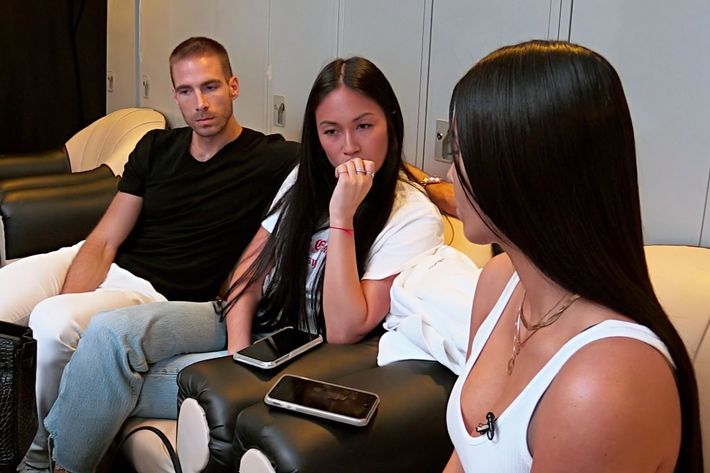 Scene 13:
Before Kim prepares to walk out as Mario's Makeup Model, she chats with Simon and Steph. Kim's super nervous about the event. She's anxious about another violent attack and already wants to cancel every other public appearance she has. Kim goes to wait in the wings and tells the camera crew to please tell her family she loves them should she not survive. Her nerves are contagious, but she shakes them as soon as her name is called — she walks out Snapchatting the crowd! All goes well, with Kim getting that face beat to the gods and her taking photos with fans post-show. This scene was filmed on January 13, 2017.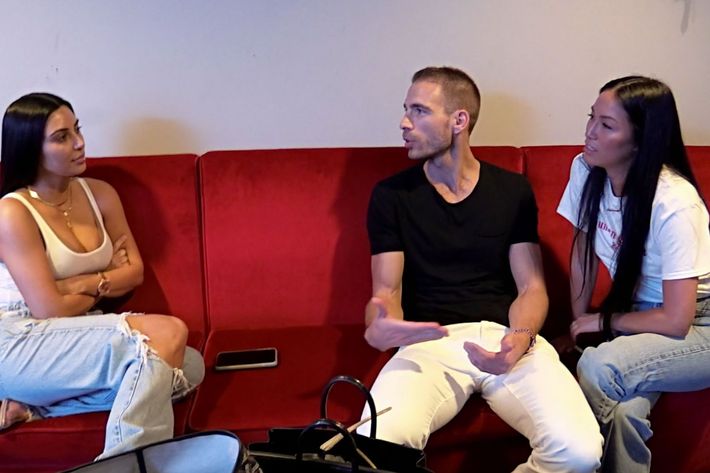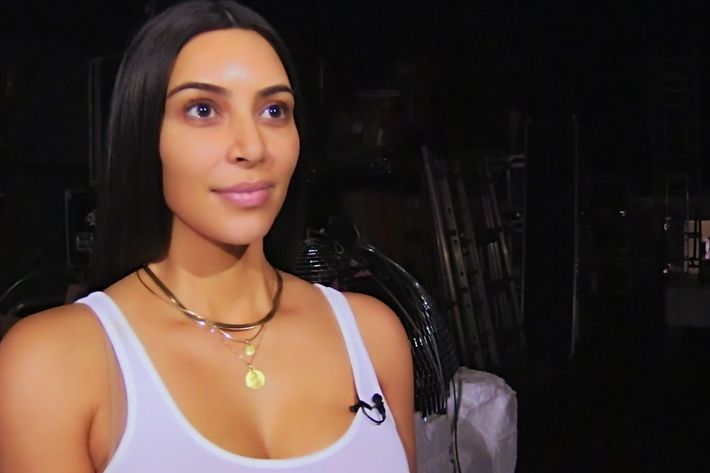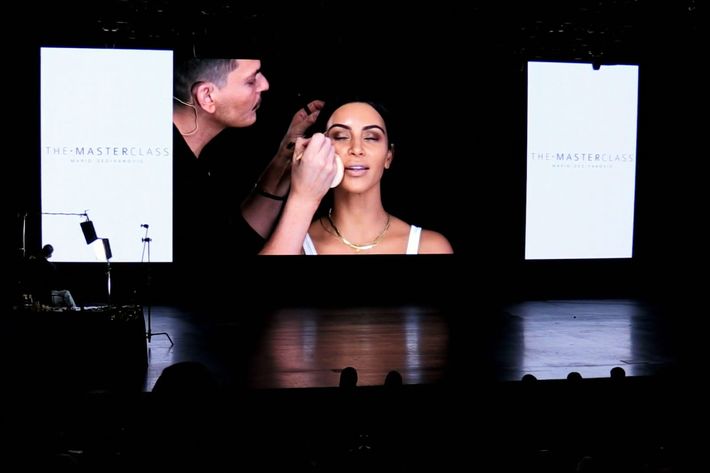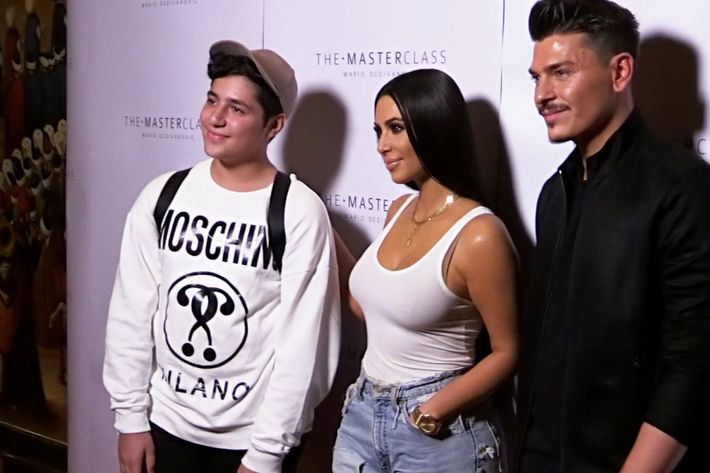 Scene 15:
In the final and most iconic scene of the season, Kim Kardashian West & Co. stalk, capture, and verbally murder their prey: Scott Disick's mistress. This scene was shot exclusively on iPhones. It starts with GOAAT assistant Stephanie noticing a purse that doesn't belong to anyone in their crew. She eyes it, tells Kim, and connects the dots, saying that there's a girl in Scott's hotel room. Fueled by Scott's recent relapse and attraction to bad decisions, Kim makes it a point to track down the woman. She sets aside the plans for her previously scheduled desert adventure in order to proceed with this, her audition for the CIA. Stalling as she hatches a plan, Kim asks to take more "aquarium pics" in Scott's bathroom. As this happens, Kim whispers for Simon to announce that he's going to use the alternate downstairs bathroom. Kim uses this as a tactic to get as many eyes on as many corners of Scott's living accommodations, most likely paid for by Kim. Turns out, that bathroom Simon was instructed to visit is locked.
Scott's friend, and the man always on hand to clean up his messes, Chris, tries his best to thwart Kim's plan, but even he can't stop the inevitable. Scott himself is so shook that he tells a producer to intervene when he admits to having a hidden woman in the downstairs bathroom, which Kim is currently trying to break into. In an epic fake-out, Kim loads herself onto an elevator with her crew like she's exiting the building, but right before the doors close, she leaps, runs to the bathroom, and pushes her shoulder against the locked bathroom door to reveal a woman (whose face is blurred). After yelling at her, Kim warns her to get dressed immediately and be ready to get escorted out by security. This iconic realness was filmed on January 14, 2017.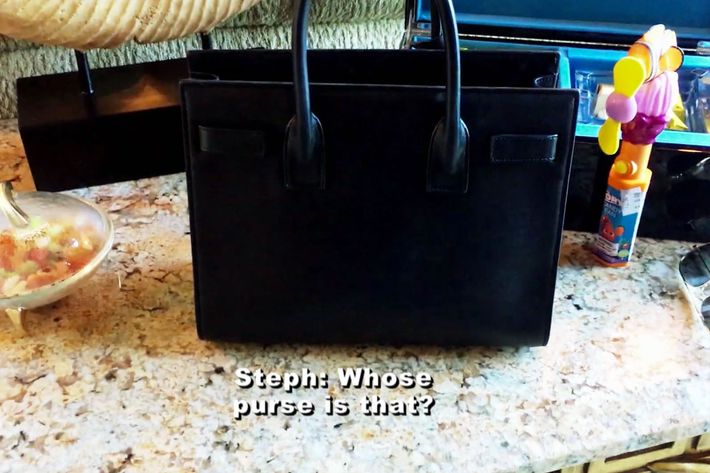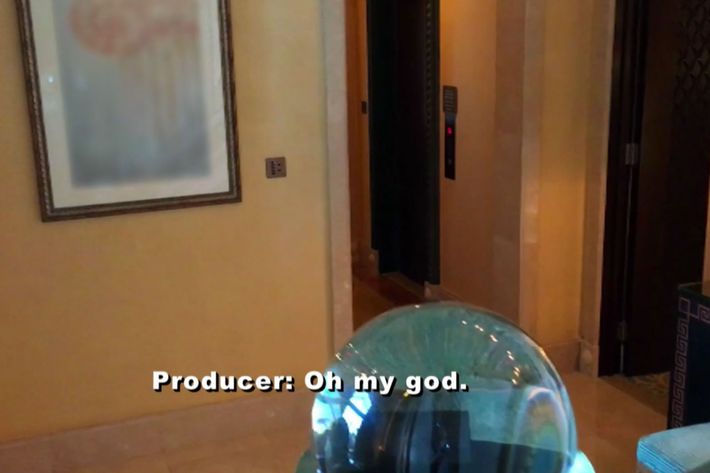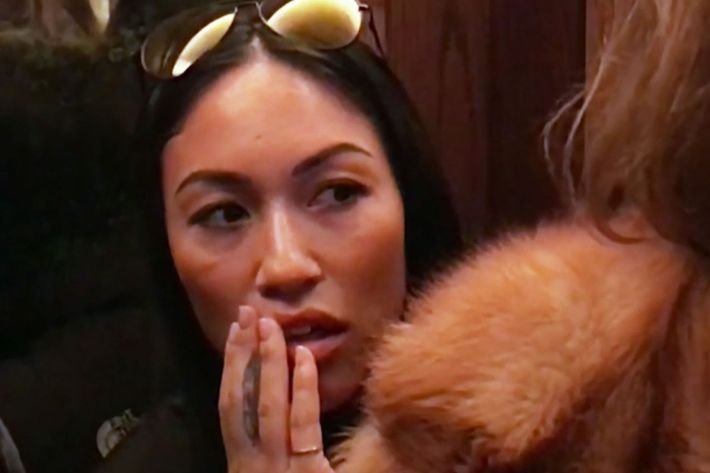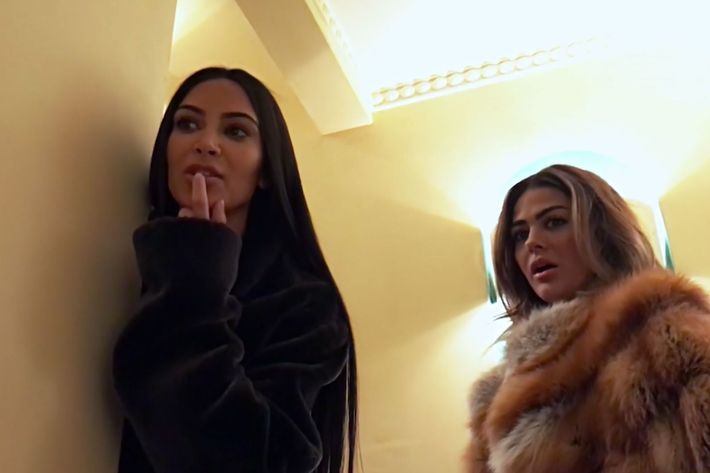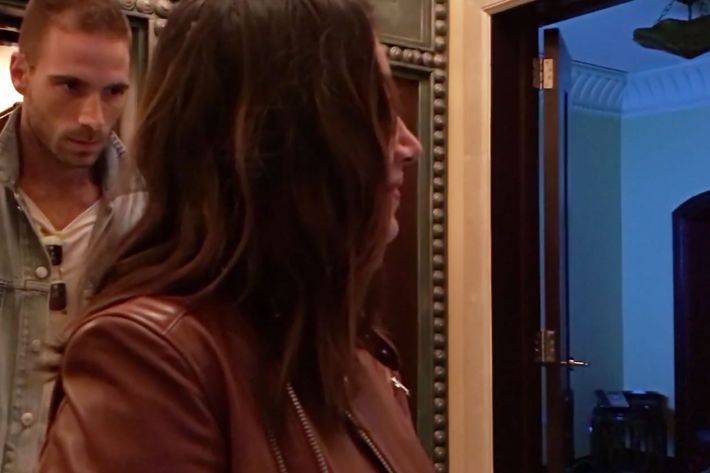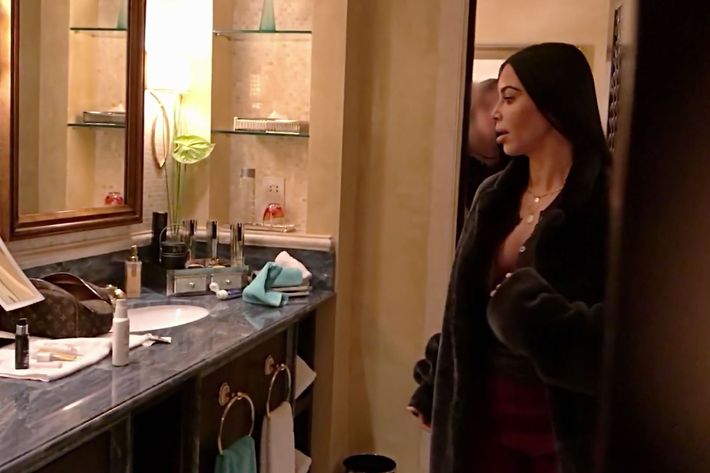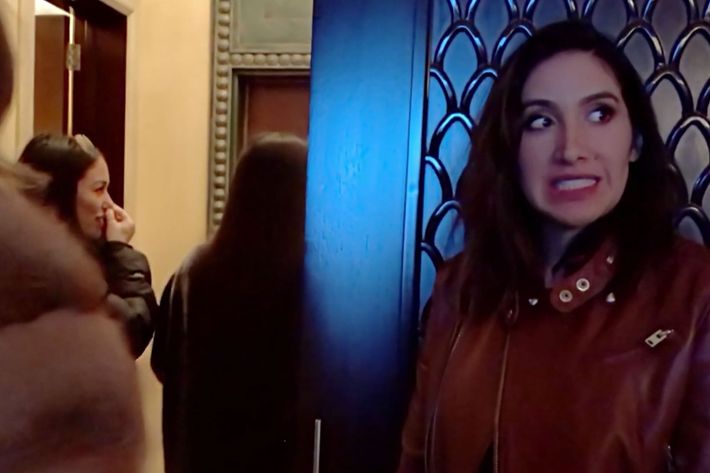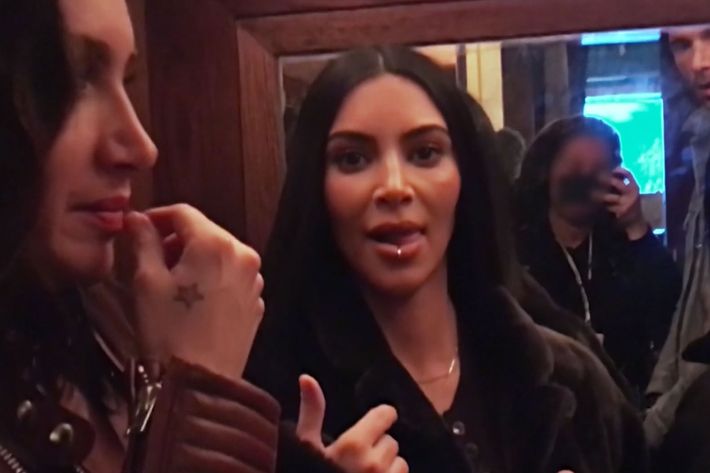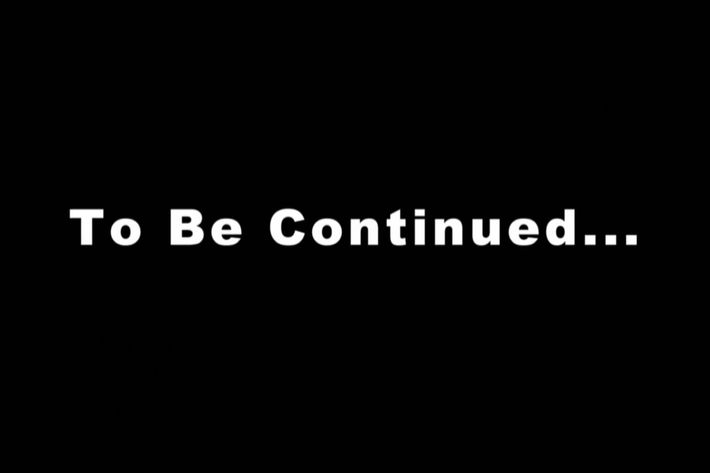 Du-bye for now, dolls. Find me in these little internet streets next week for another #KUWTKE recap of Keeping Up With Dubai. #TAYLOR