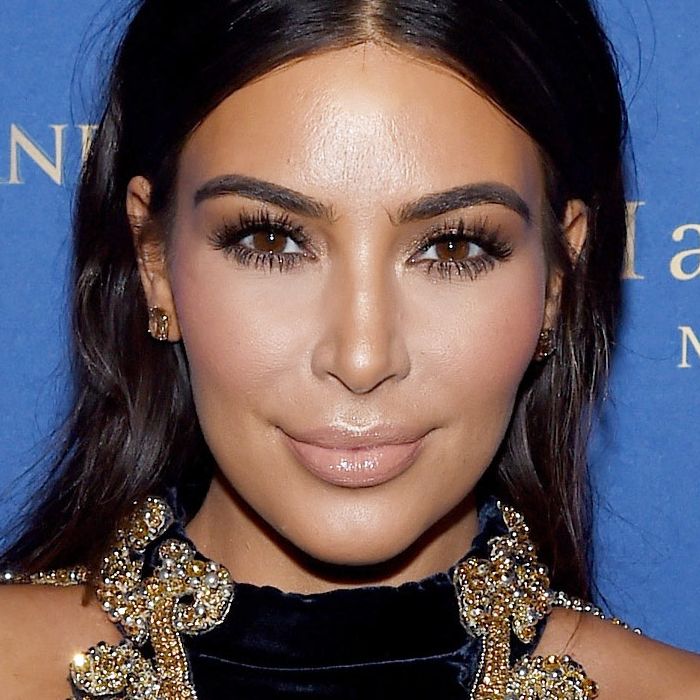 Monica Rose, left, and Kardashian.
Photo: BFA, Getty Images
Andy Cohen's Watch What Happens Live is never boring, but last night's episode with Kim Kardashian was extra delicious. The star of Keeping Up With the Kardashians told Cohen that she hasn't spoken to Taylor Swift since the Snapchat incident and that she didn't think her sister Kendall Jenner was ever part of Swift's famous "girl squad." Then she talked a little bit about Tyga's split from Kylie Jenner — nothing too juicy, just that the split was free of drama. She divulged that she realized on her honeymoon that her marriage with Kris Humphries was a mistake. However, the tastiest tea came pouring out during WWHL's Plead the Fifth segment, when Kardashian was asked about her family's mass unfollowing of stylist Monica Rose, both on social media and IRL.
"I haven't worked with her in maybe four years, so my reason is not connected to this … But I will say that I read that it was said that she was the reason for my makeover — my makeover when I met Kanye — and I will say that Kanye got me a new team and we kind of documented it. So I think people think that's the reason, and for me, maybe that is the reason. I needed a new vibe," she told Cohen, adding, "You'd have to ask Khloé and Kendall and Kylie and the girls" about why they chose to split with Rose. Khloé Kardashian is reportedly considering suing the stylist for unknown reasons. As for Kim and Monica, there were rumors that Kanye replaced Rose with his own team back in 2012, but as recently as April 2016, Rose was being credited with Kardashian's style evolution. Rose told the New York Post, "Getting to watch the evolution of her style has been the most rewarding experience of my career."
At the end of the segment, Kardashian exclaimed, "I should have pleaded the fifth for Monica."