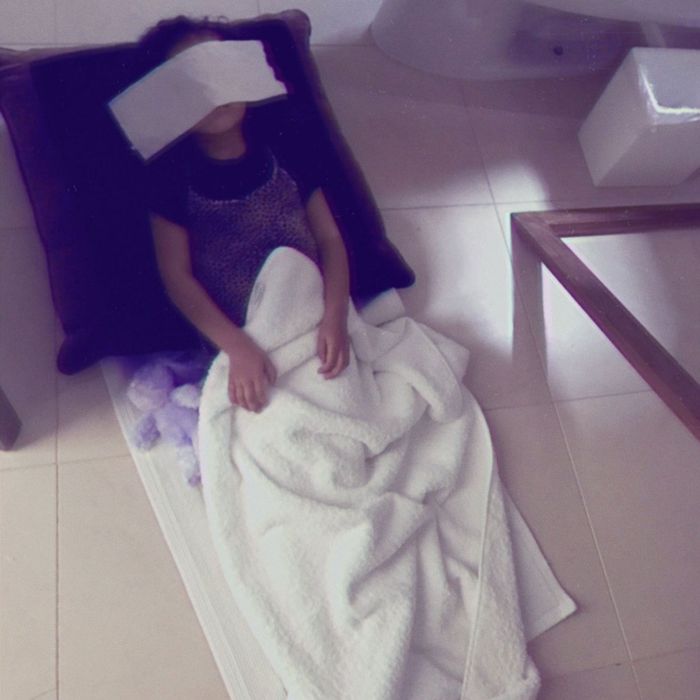 North West's spa day.
Photo: Courtesy of Twitter/KimKardashian
When we were sent to time-out as children, we'd merely sit and pout. But on Tuesday, Kim Kardashian showed us that her daughter, North West, takes a far different — and way more chill — approach: She turns her time-outs into the ultimate DIY makeshift spa.
Kardashian posted a picture of North, 3, lying on a plush, spa-like pillow on top of a towel (and lying next to her stuffed bunny), with another towel covering her like a blanket and, of course, a piece of paper towel covering her face like an oversized eye mask. Kardashian wrote that she had noticed North was a "little too quiet" during her time-out, and that the youngster informed her mother that she was "chilling out" when she was discovered.
North's makeshift spa is the ultimate DIY-relaxation inspiration. Excuse us while we go fashion our own version under our desks, using our coats and some toilet paper from the bathroom.