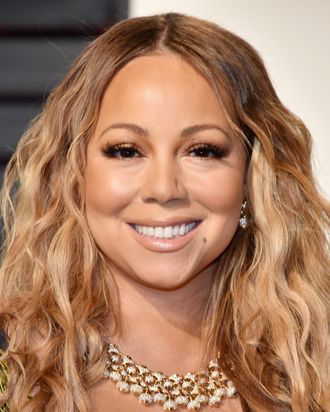 Mariah Carey.
Photo: 2017 Getty Images
Other beauty companies? Mariah Carey doesn't know them. According to "Page Six," Carey is planning on starting her own beauty company, which will sell makeup, skin care, and fragrances. The shop is rumored to be in partnership with her manager Stella Bulochnikov.
True to Carey form, the venture will be decidedly un-bleak, with Carey considering brick-and-mortar spaces in Beverly Hills. No doubt the spaces will also be filled with white roses and stuffed lambs. The new venture is tentatively set to open during the holidays so Mariah Carey can officially own Christmas, once and for all.