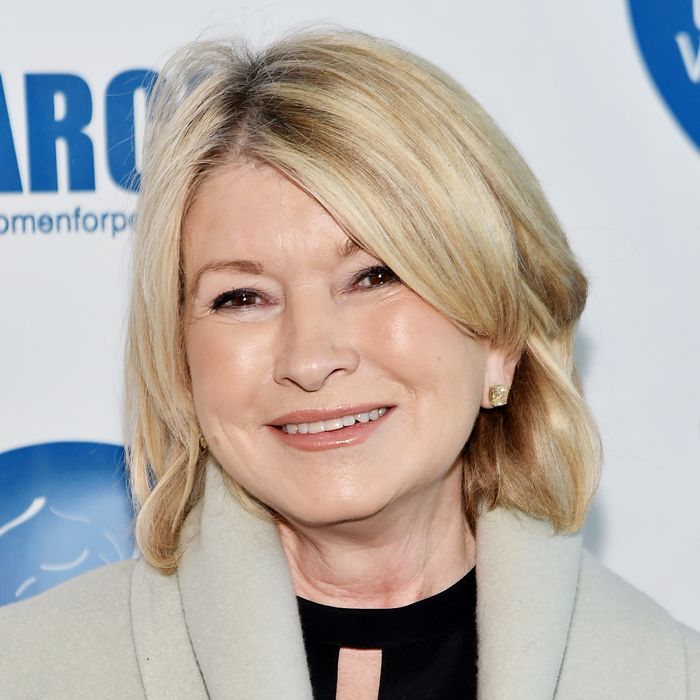 Martha Stewart.
Photo: Mike Coppola/Getty Images
Martha Stewart — mogul, smooth-skin haver, and woman of 75 years — will offer the masses her very own skin-care collection sometime later this year. The Hollywood Reporter writes that the owner of the Martha Stewart brand, Sequential Brands Group, announced the new venture today. In addition to a skin-care line, Stewart will further expand her empire with new clothing, food, and beverage lines.
Stewart's extensive beauty routine is well documented; she applies a mask every morning and mists her face with fancy tonics like "rosewater" and La Mer. Though Sequential Brands has not shared the exact date when the new lines will launch on QVC, it goes without saying that Stewart hawking her rich-lady aesthetic on TV is programming not to be missed.