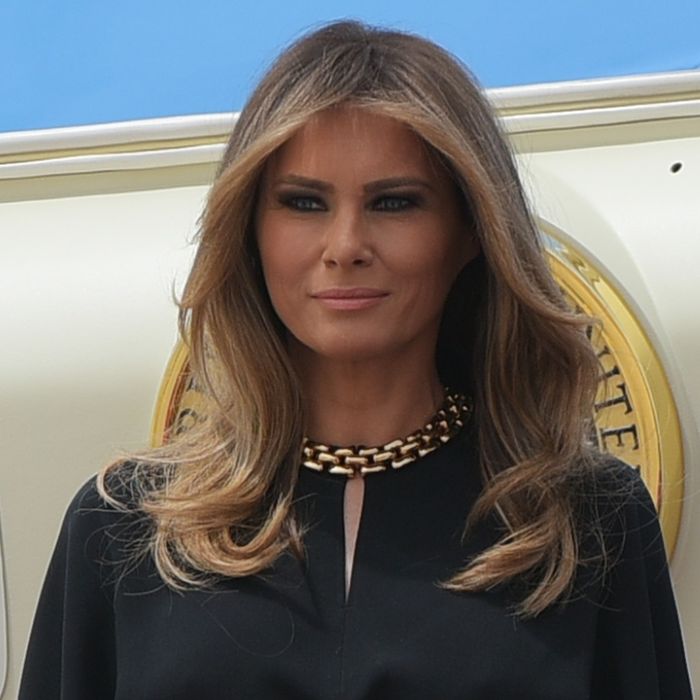 Photo: MANDEL NGAN/AFP/Getty Images
President Donald Trump touched down Saturday in Riyadh, Saudi Arabia, along with Melania and Ivanka Trump. It's been a wild ride from the beginning, with major news stories breaking practically as soon as Air Force One's wheels left the ground, but it seems the hits just keep on coming. Both Melania and Ivanka eschewed covering their heads during the stop, although photos indicate the First Lady did dress conservatively. However, when Michelle Obama did the same thing in 2015, Trump criticized her on Twitter.
It's not typically required for female visitors to cover their heads; both Angela Merkel and Theresa May skipped headscarves during visits. However, according to The Guardian, former First Lady Laura Bush briefly wore a headscarf after she was given one as a gift during a trip to Saudi Arabia in 2007.