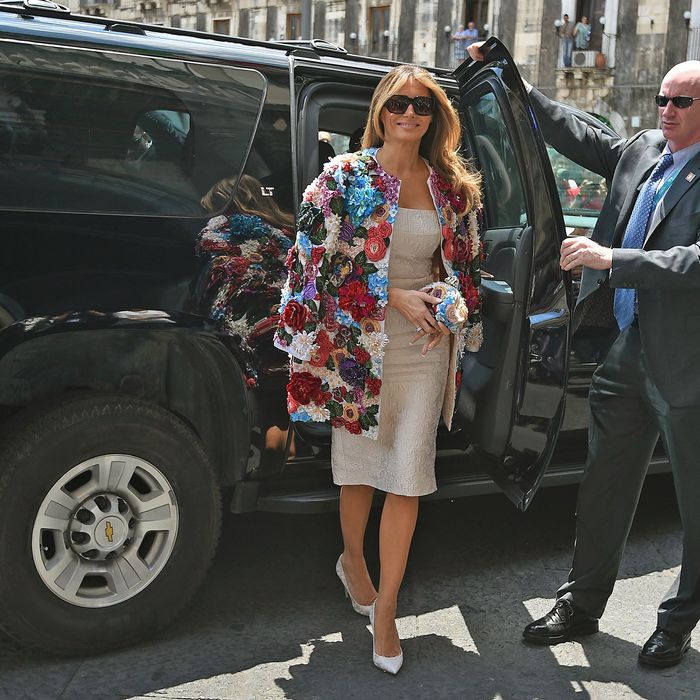 Melania Trump in Dolce and Gabbana.
Photo: GIOVANNI ISOLINO/AFP/Getty Images
Leading up to the election, many designers including Marc Jacobs and Tom Ford said they would not dress the incoming First Lady.
But according to Page Six, fears that Melania wouldn't be able to find non-Dolce and Gabbana clothes to wear are unfounded. The First Lady is swimming couture delivered to Trump Tower.
Per Page Six, "Most days, the lobby is brimming with wardrobe boxes delivered for Melania….Once she tries on the outfits and decides what she will keep, the boxes come back downstairs."
On her first foreign trip as First Lady, she wore veils, lavishly expensive floral coats, and power suits perfect for hand-swatting. Hopefully all were hand-delivered to the already brimming lobby of Trump Tower.