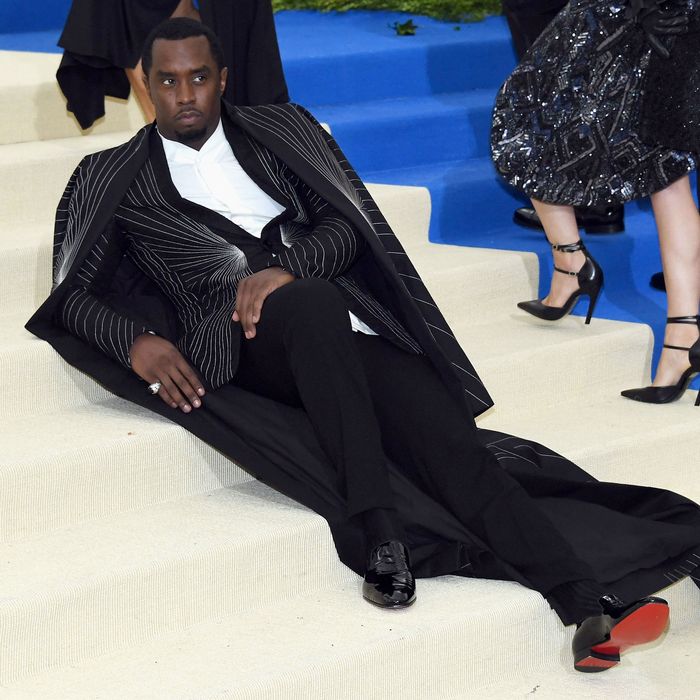 Sean "Diddy" Combs at the Met Gala.
Photo: Dia Dipasupil/Getty Images For Entertainment W
Move over Gossip Girl, Sean "Diddy" Combs has taken over the Met Steps. As his fiancée, Cassie, posed for the paparazzi at the Met Gala, Diddy did what every bored boyfriend really wants to do: lie down. Except in this case, he wasn't lying down while you try on a tenth pair of jeans — he did it in a starry suit during one of the busiest red carpets of the year.
But let's take a look at how the rapper managed to find a moment of peace on a night when many attendees probably couldn't lie down in their dresses. Cassie may be the one posing, but Diddy stole the show.
Diddy photo directing Cassie: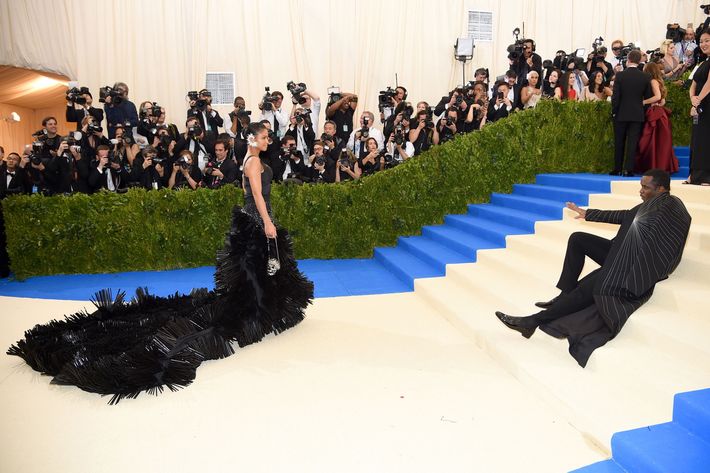 Diddy appreciating Cassie: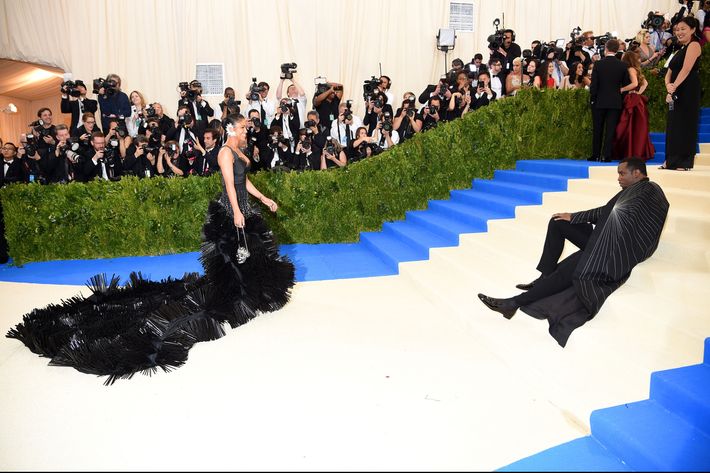 Diddy at rest: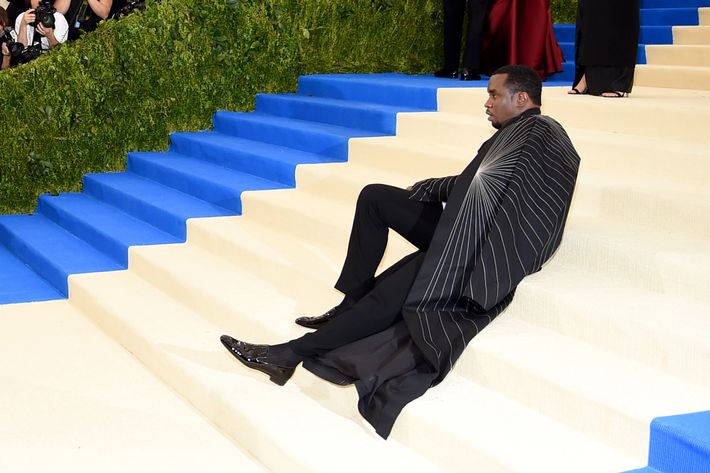 Diddy stretching: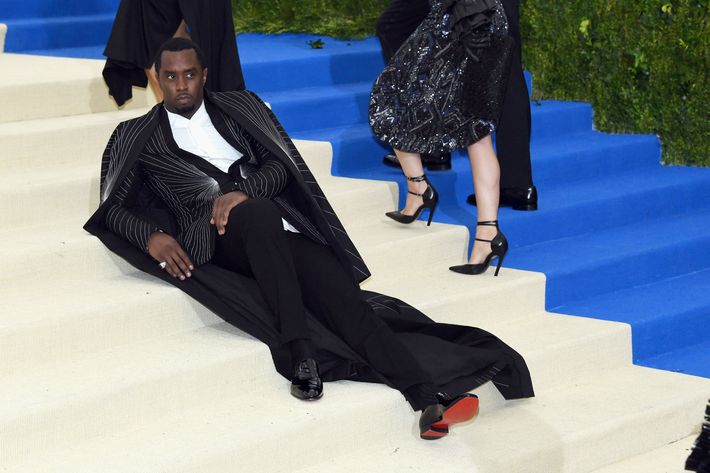 Diddy from afar: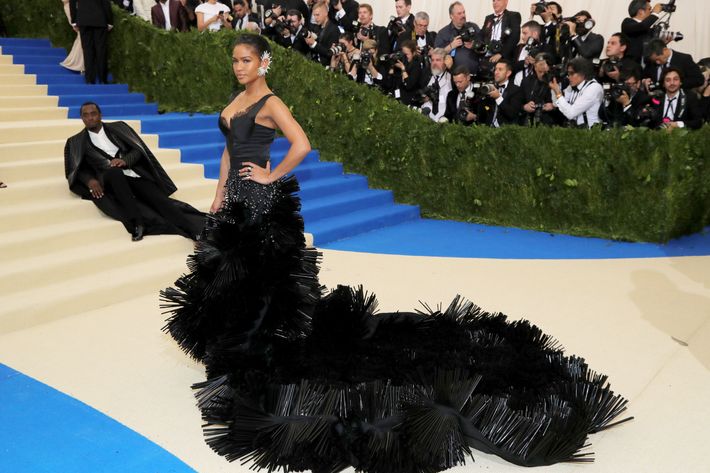 Cassie ignoring the fact that Diddy is lying down at the Met Gala: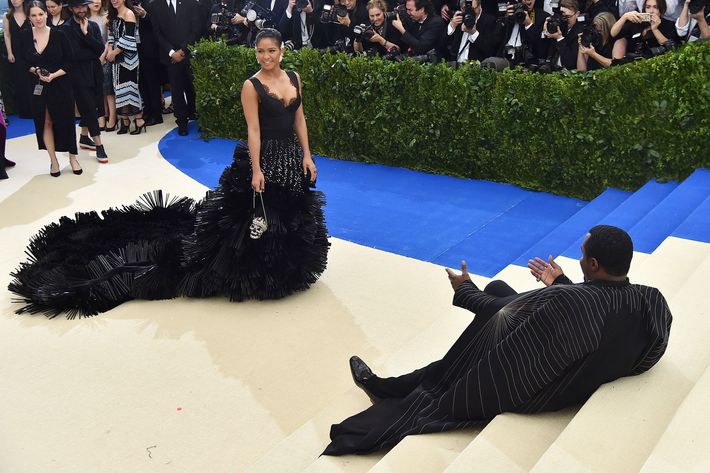 Diddy checking his watch: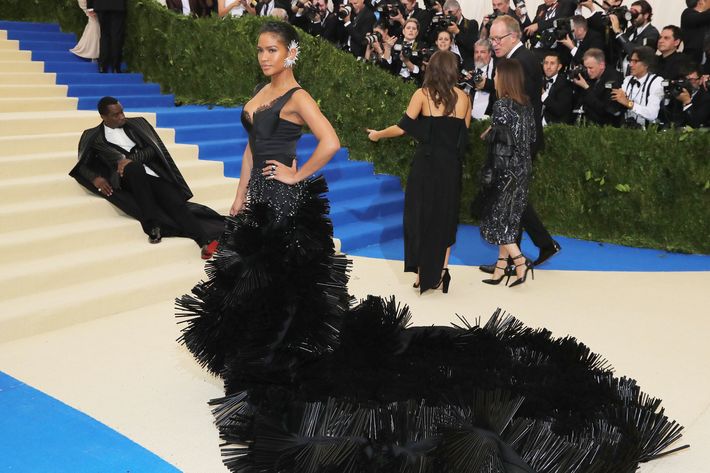 Diddy ready to leave: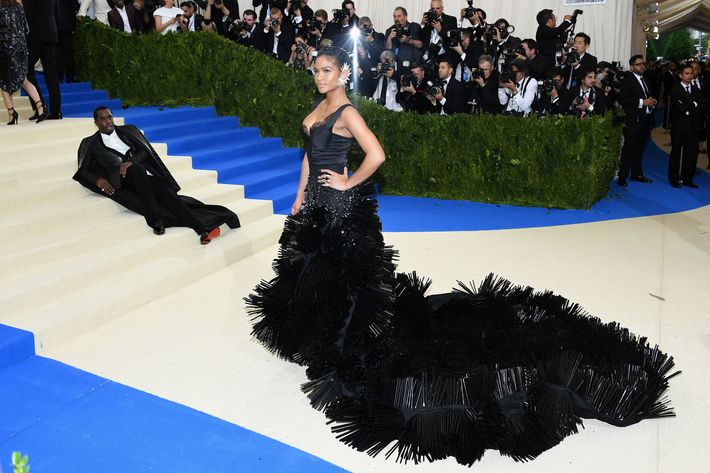 Oh Diddy, the night had just begun.