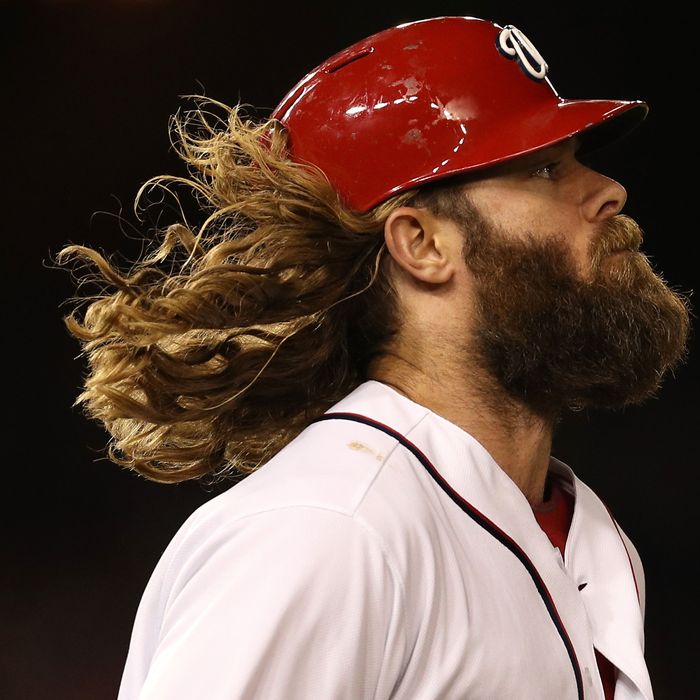 Let it flow.
Photo: Patrick Smith/Getty Images
If there's one thing I know about baseball, it's that Major League players have beautiful hair. Whether they're pitching no-hitters or hitting home runs, their luscious locks flow from beneath their team hats in perfect Grecian waves. And now that warmer weather is (finally) here, I've decided that MLB players' unintentionally beachy-looking manes are my ideal spring hair inspiration.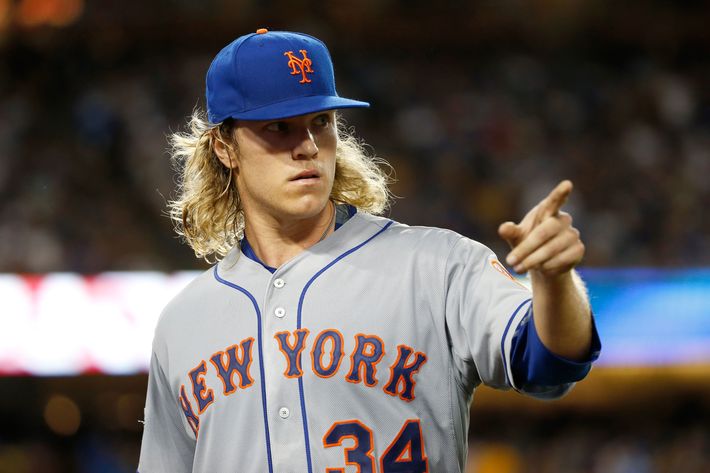 Noah Syndergaard of the New York Mets has hair that screams "I just rolled off of my beach towel and onto the field."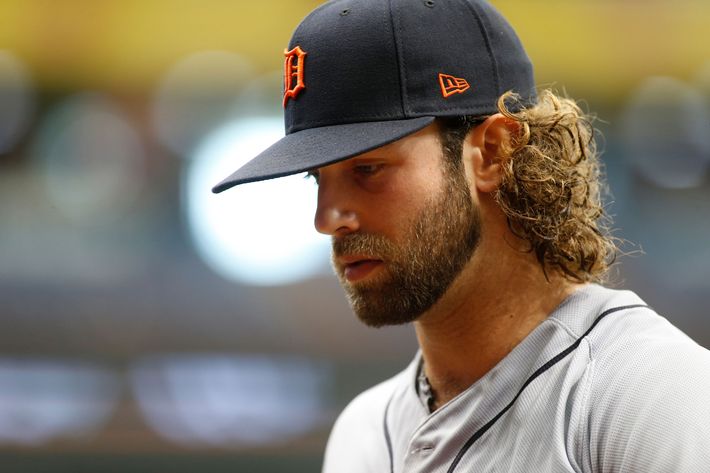 I have friends who would pay good money to get a perm that would give them the messy curls of Daniel Norris of the Detroit Tigers.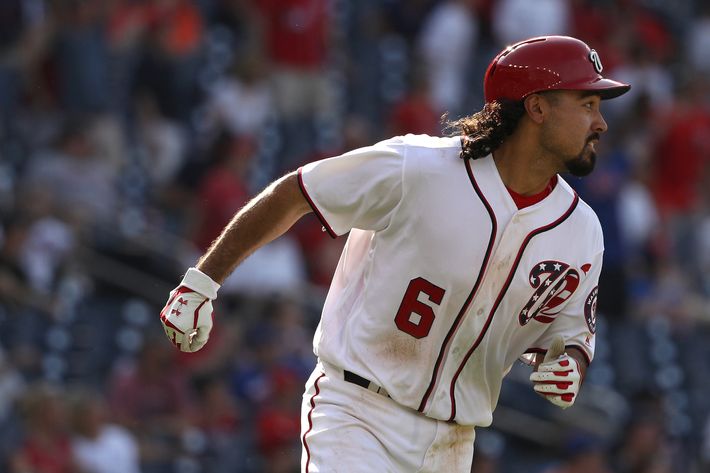 All I want are curls that move with the wind like those of Anthony Rendon of the Washington Nationals.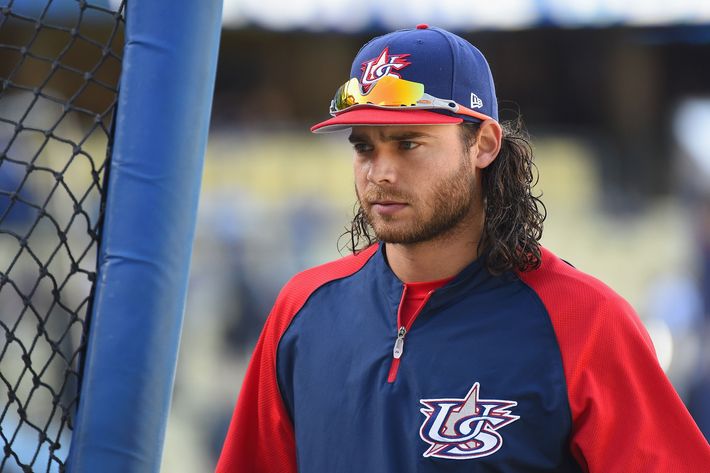 Brandon Crawford of the San Francisco Giants opts to let his waves just flow, flow, flow.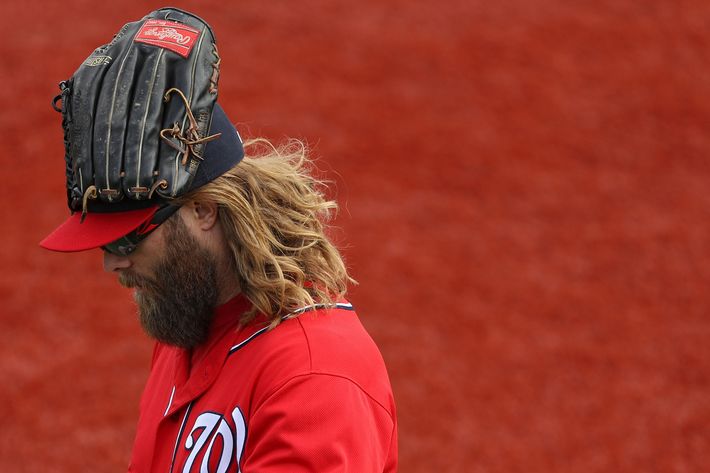 Jayson Werth of the Washington Nationals has wavy hair so beautiful he has to protect it with both a hat and a mitt.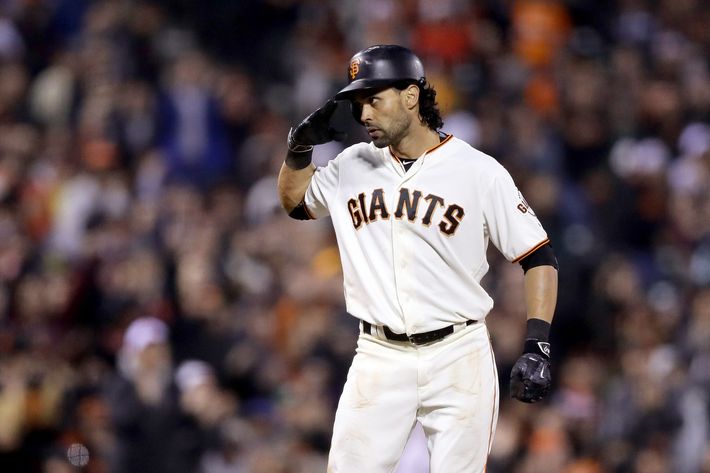 Angel Pagan, formerly of the San Francisco Giants, may be out this season, but his waves are so in.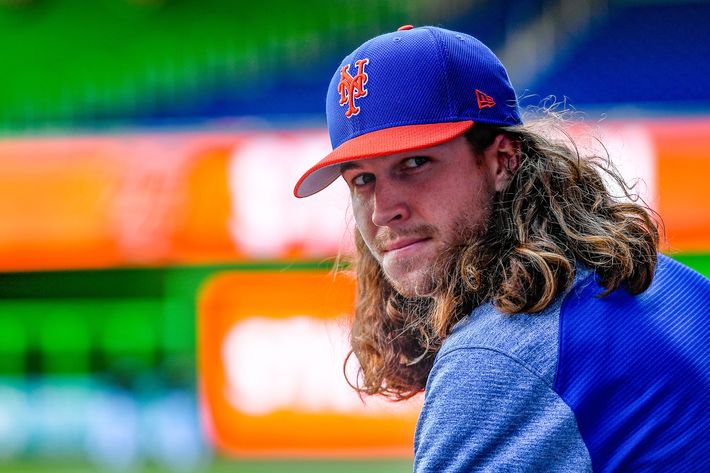 How does Jacob DeGrom of the New York Mets get his waves so volumized? For one: His sister is his hairstylist. Wonder if she's taking appointments?