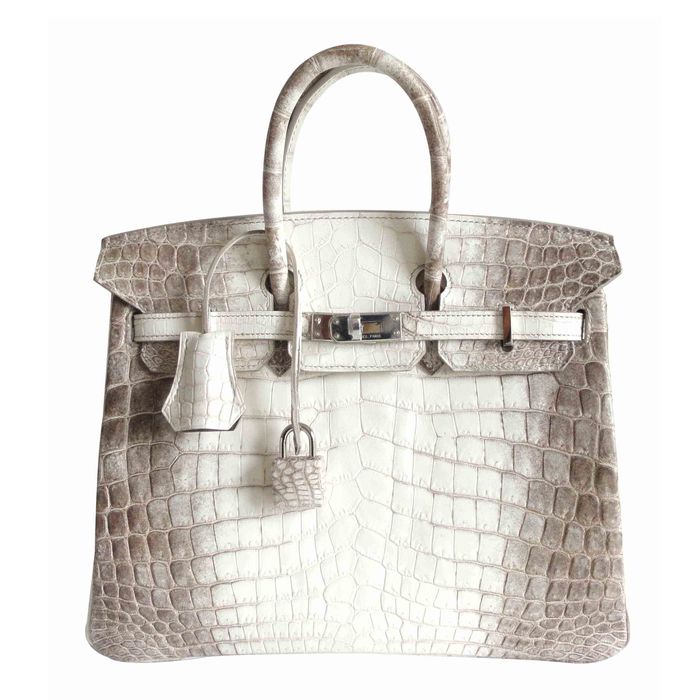 Not this Himalaya Birkin, but one like this.
Hermès broke its own record when a white Birkin bag sold for $380,000 at a Hong Kong auction. What could possibly make a bag worth that much? Vintage pedigree? A blessing upon it by Jane Birkin herself? No. It's just encrusted in hundreds of diamonds and made of specially dyed crocodile skin.
Christie's says it is the highest price for a handbag sold at auction. It's a 2014 matte white Himalaya with 18-karat gold buckles and 205 diamonds embedded in the strap. The company is believed to only make a handful of Himalaya bags a year because it takes so long to dye the leather. Last year, a bag with identical specifications but from 2008 sold for $300,000.
Hermès folklore says the bag was conceived of during an Air France flight where Jane Birkin and Hermès owner Jean-Louis Dumas sat next to each other. When the British singer bemoaned that she didn't have a big enough bag (or basket) for all her papers, the Birkin bag was born. It starts at $7,000 and is reportedly a better investment than the stock market or gold.