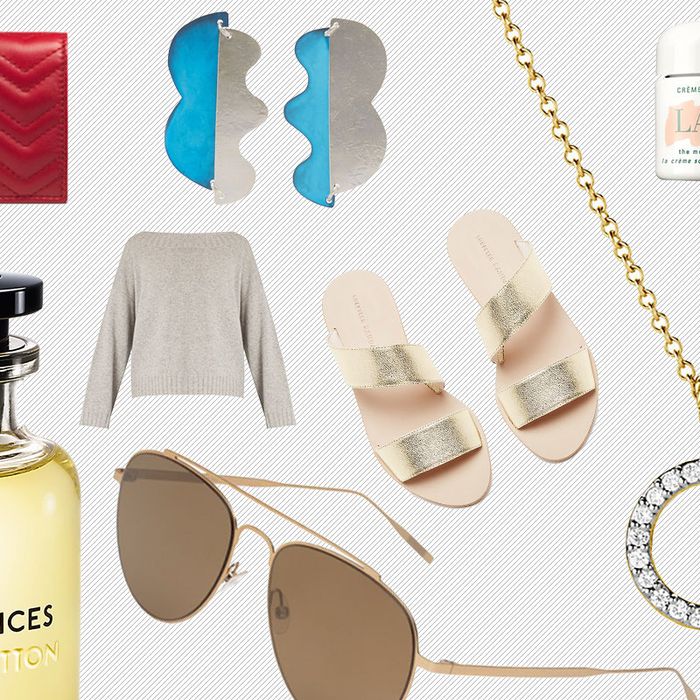 No matter how angelic you claim to have been, you were a jerk to your mom. Think it over — how many times did you lie to her? Sneak out? Do something stupid, dangerous, and absolutely guaranteed to make her flip out? Yeah, thought so. But through all the fights, tantrums, and irresponsible decisions, she stood by you, even if you huffed off to your room in an angry fit. So now that you're an adult making your own money, why don't you set aside some cash and get her a Mother's Day present she probably would never buy for herself? While you can get a fantastic gift for under $50 or around $100, you could also take that same budget and chip in with your siblings or your dad for something even fancier. And maybe let her enjoy a hangover too.
Hipper than what she would normally wear but still sensible enough that she won't feel like you secretly bought them to "borrow."
Diptyque is great but for a more unique option for mom, try this candle designed to both recall the scent (created by Brooklyn perfume-design studio Joya) and teak of beautiful Bali. It smells like tuberose, jasmine petals, and frangipani.
Weird, arty earrings she can wear to a nice dinner out.
Is there anything that feels better against your skin than a giant swathe of cashmere?
She's not afraid to complain the minute she's uncomfortable, so give her one less thing to gripe about in the form of stylish sunglasses.
These rings are super slim so they won't get in the way of her everyday tasks.
Name a mom who doesn't love to brag about their kids. There's no better way to casually mention how great you are than when she uses this recognizable wallet for every purchase.
These dressy shoes won't hurt her feet like heels do and they come in a classic color so she can whip them out of her closet for special occasions.
She probably has something like this in her closet but this cashmere one will feel much nicer against her skin.
One of the most luxurious and moisturizing shampoos in the world that will effortlessly give your mom a good-hair day.
If you want the biggest bang for your buck split the cost of these earrings. They're a classic shape she can wear every day and come in a very recognizable box.
Have a little more spend? Get her the quintessential "mom" jacket in a tasteful neutral.
Photo: Copyright Richard Pierce. All Rights Reserved.
Doesn't Mom deserve the face cream that Jennifer Lopez slathers all over her body?
It's an upgrade from her usual tote but has a secure clasp, in case she's paranoid about being pickpocketed.
Photo: Louis Blancard • West Image
For the mom who aspires to match her face with her caviar taste. The serum contains tiny beads of "caviar" full of encapsulated vitamin C, which treat hyperpigmentation.
Necklaces are sentimental — you literally wear them close to your heart and they're infused with good memories. So while this one is the most expensive of the bunch (gold and diamonds will do that), if your budget allows it, why not?
If you buy something through our links, New York may earn an affiliate commission.