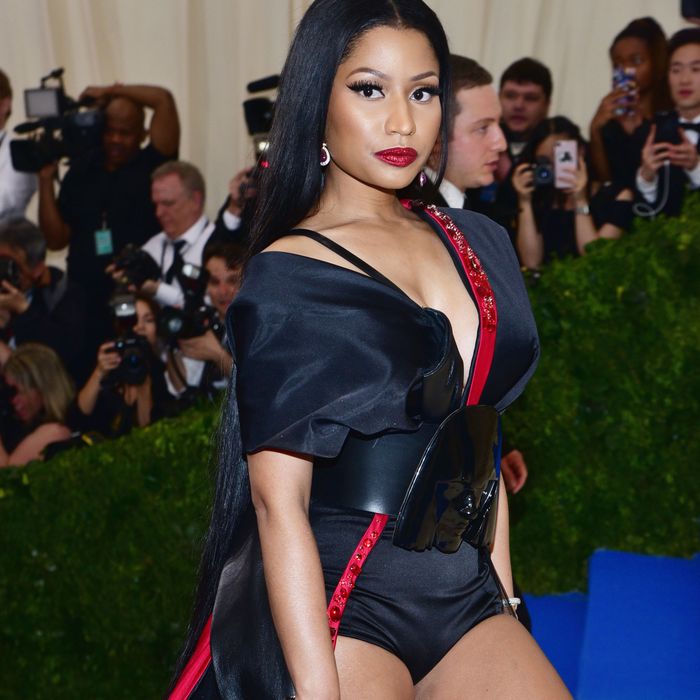 Nicki Minaj at the 2017 Met Gala.
Photo: Sean Zanni/Patrick McMullan via Getty Image
Perhaps to make a better impression over last year's mini drama at the Met Gala, Nicki Minaj (wearing custom H&M) had an agenda: take a picture with nearly every celebrity on the (not so red) carpet. Just how many people can Nicki Minaj pose beside with a pouty duckface? Here's our (not so in depth) analysis.

1. Nicki Minaj and Kim Kardashian

2. Nicki Minaj and Halle Berry

3. Nicki Minaj and the Olsen twins

4. Nicki Minaj and Blake Lively, Ryan Reynolds

5. Nicki Minaj and Valentino Garavani