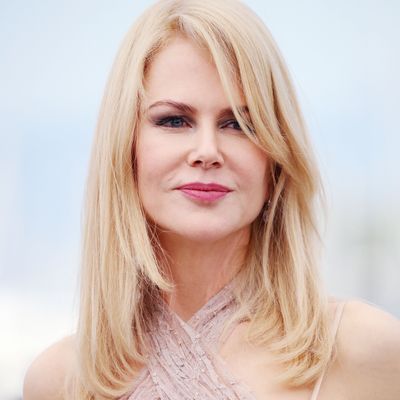 Nicole Kidman.
Photo: 2017 Getty Images
The film and TV golden age known as the Kidmannaissance is in full swing, and not only does that mean more Nicole Kidman on our screens, it could also mean more work for female directors as a whole (truly a win-win for everyone!).
While doing press for Sofia Coppola's The Beguiled at Cannes, Kidman told the Sydney Morning Herald that she is making a conscious effort to take on projects directed by women. "It's very much a part of my contribution now, is being able to say that pretty much every 18 months I'm making a movie with a female director," Kidman explained. "Because that's the only way statistics will change, when other women start to go, 'Oh, I'm actually going to choose only a woman now.' So I'm looking at that for every 18 months, there has to be a female director in the equation."
In a press conference for the film, Kidman expanded on her reasoning, pointing to some well-worn industry statistics about the lack of women working behind the scenes. "Only 4.2 percent of women directed the main motion pictures of 2016, that's a statistic from the Women in Film group," she explained. "There were 4,000 episodic television series last year and only 183 women directed them. That says it all. So I think that's an important thing to say and keep saying. We as women have to support female directors. Hopefully it will change over time, but everybody keeps saying 'oh it's so different now, oh it's so different now', and it isn't."
This is already so much better than the McConaissance.