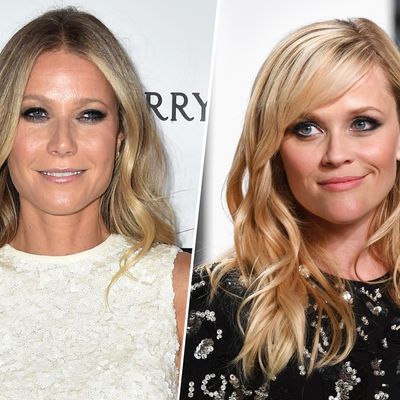 Gwyneth Paltrow (left), Reese Witherspoon (right).
Photo: Getty Images
Months after many people confused Nordstrom's business decision to drop Ivanka Trump's brand as sign of political resistance, the department store has started to sell products from Gwyneth Paltrow's brand, Goop, and Reese Witherspoon's label, Draper James, Racked reports.
The retailer's partnership with Goop launched on May 12, with beauty, apparel, accessories, and home products from Goop's in-brand label and other Gwyneth-approved brands available in stores and online through June 25, according to Racked. Among the Goop-esque products for sale are Moon Juice dusts from none other than Amanda Chantal Bacon — but sorry, no jade eggs. Additionally, Nordstrom began selling Southern-inspired Draper James goods on Monday in 15 stores and online, as well.