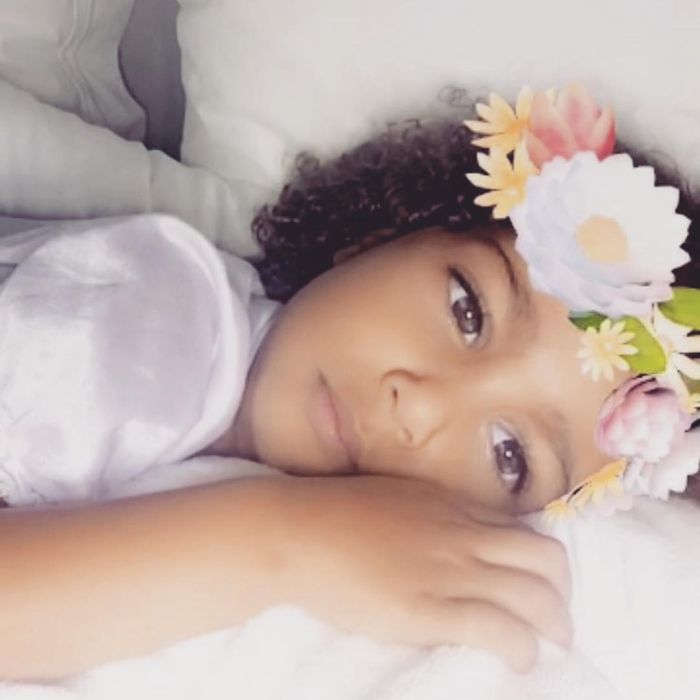 Photo: Kim Kardashian/Instagram
Being a flower girl isn't always what it's cracked up to be. The dresses are unflattering at best, hideous and itchy at worst; you have to stand still for anywhere from 20 minutes to an hour. Worst of all, everyone is paying attention to the bride and not you. It can be a harrowing experience for a 3-year-old kiddo, but it seems that North West is preternaturally talented at nuptial festivities.
North West, who allowed her parents Kim Kardashian West and Kanye West to accompany her to the wedding, enjoyed playing with the bride and groom's flower dogs (!!!!), and later she rocked the dance floor as the wedding band played Daft Punk. Plus, her dress ruled. Good job, everyone.