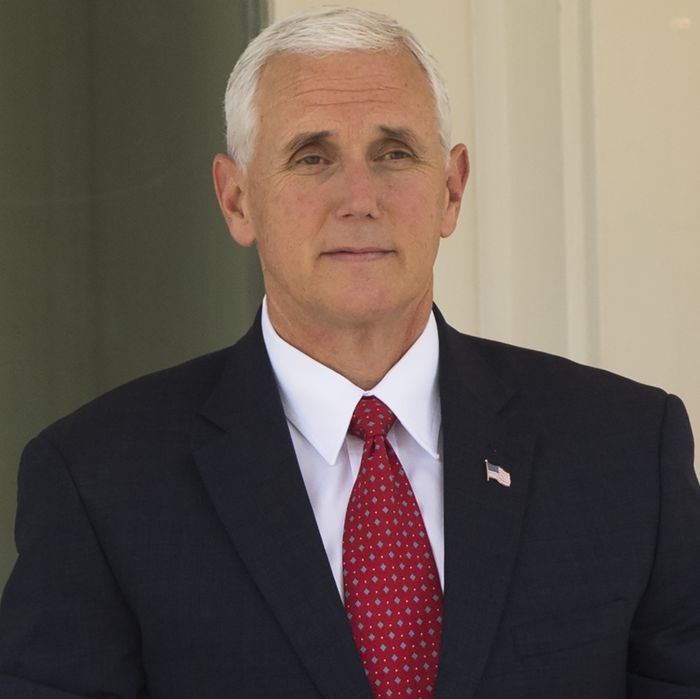 Photo: SAUL LOEB/AFP/Getty Images
About 100 or more freshly minted Notre Dame grads weren't about to take Vice-President Mike Pence's commencement speech sitting down, so they got up and walked out. The protest was organized by the student group We StaND For, which issued a lengthy statement to ThinkProgress about why they planned to walk out during Pence's appearance.
"During his time as governor of the state of Indiana and now as a Vice-President, Pence has targeted the civil rights protections of members of [the] LGBT+ community, rejected the Syrian refugee resettlement program, supported an unconstitutional ban of religious minorities, and fought against sanctuary cities … All of these policies have marginalized our vulnerable sisters and brothers for their religion, skin color, or sexual orientation."
According to USA Today, there were both jeers and cheers when the students walked out of the commencement speech.