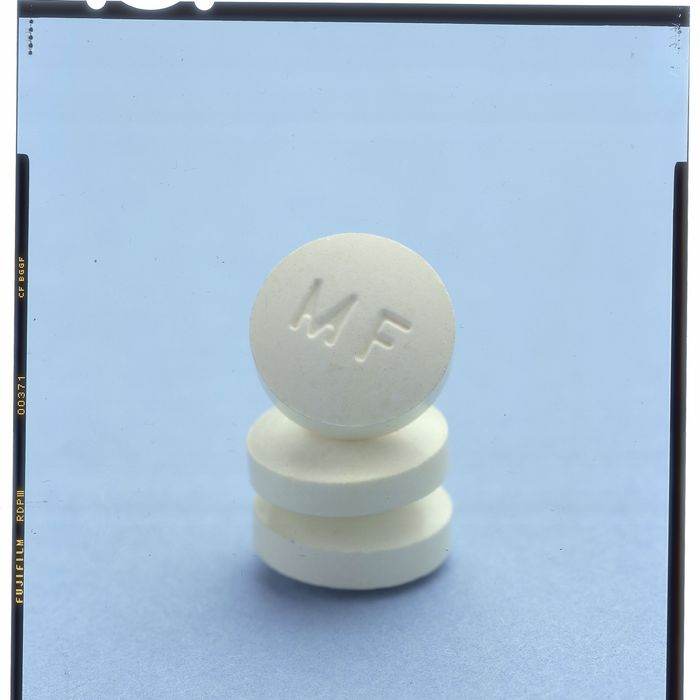 Mifeprex, a medical-abortion pill.
Photo: James Worrell/The LIFE Images Collection/Getty
Women in countries with strict abortion laws may benefit from online services that allow them to consult with a doctor and fill prescriptions for medical-abortion pills on the internet, because receiving an abortion pill from doctors online has been found to be just as safe as receiving it through an in-person visit, according to a new study.
Published in the journal BMJ, researchers from the University of Texas at Austin analyzed 1,000 women in the Republic of Ireland and Northern Ireland, which have strict abortion laws, the Washington Post reports. The researchers used data from Women on Web, a group that provides an online consultation service for women up to ten weeks pregnant in areas where access to abortion is limited. The service's doctors record information on a woman's pregnancy and give her a prescription for abortion pills, and a third-party company fills the prescription and sends it to her in the mail. The doctors also provide support during and after the abortion.
For the study, researchers analyzed data from the group between 2010 and 2012, and found that during follow-up consultations, 95 percent of the participants reported having terminated their pregnancies without surgical intervention, the Post notes. The rate of complications among the participants who took the abortion pills online were similar to the rates of women who obtained the medical-abortion pill through traditional doctors' appointments in countries with less restrictions on abortions.
Per the Post:
Still, there were some problems. Ninety-three women were referred for further treatment by local doctors because of more severe symptoms, seven needed a blood transfusion, and 26 had to get antibiotics.
The study authors determined that "self sourced medical abortions using online telemedicine can be highly effective, and outcomes compare favorably." Furthermore, an accompanying editorial in BMJ from Wendy Norman of the University of British Columbia and Bernard Dickens of the University of Toronto stated that it's already know that the abortion pill is effective, and that women in Ireland and similar places with quality health care could self-assess their symptoms and complications.
Yet, the study was limited in that nearly a third of the 1,636 women who initially contacted WoW during the study period didn't reach out to the organization again. According to the Post, this means the sample size may potentially be too small to detect the real risks and complications associated with the treatments.