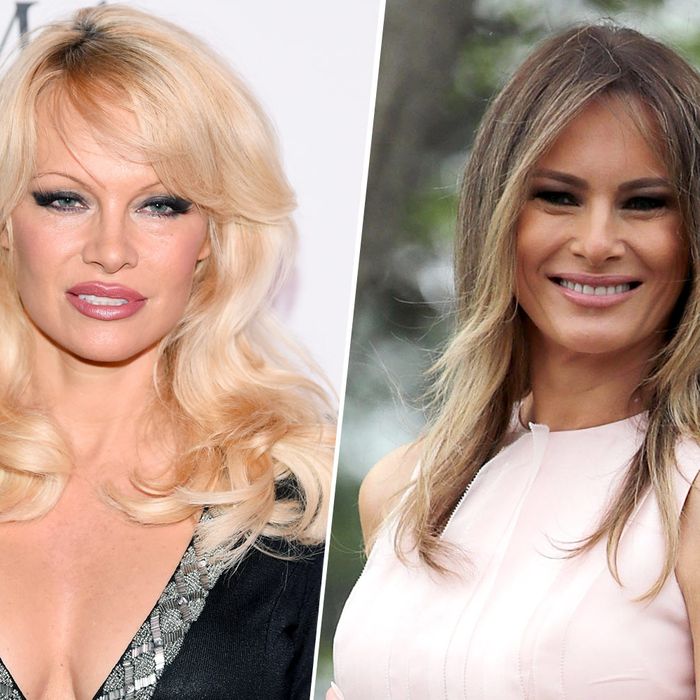 Pamela Anderson, Melania Trump.
Following news of her unlikely friendship (and possible romance) with Julian Assange, Baywatch actress and animal activist Pamela Anderson has publicized yet another relationship that makes us pause and say "Huh? Really? Them?" And this time it's with Melania Trump.
On Wednesday, Anderson tweeted out a photo of a letter from Melania Trump thanking her for a faux-fur coat she had sent her post-inauguration.
Per CNN, "Anderson's gift was a faux lamb fur coat — with vegan belt — made by Russian faux fur company, Only Me, and accompanied it with a letter saying in part: 'I am so happy that you chose not to wear fur! As first lady, you will help set style trends, and by remaining compassionate with your choices, you will warm the hearts of many.'"
Several photos of Trump over the years have shown her clad in some very real over-the-top fur garments, but apparently her tune has changed: Her communications director, Stephanie Grisham, confirmed that "she does not wear fur."
Hey, you know what they say about broken clocks and all that.