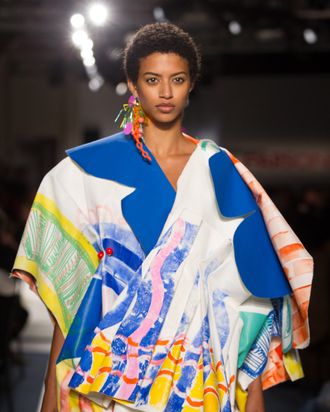 A look by Emma Cleveland.
Photo: JP Yim/Getty Images for The New School
On Monday, a select group of 32 newly minted Parsons grads got a chance to show off their work on the runway at Pier 60. Surely, Rihanna, the school's honoree this year, and someone who is known to cherry-pick her wardrobe from the Parsons crop, was paying attention. Some of the standouts from the group? Emma Cleveland, whose childlike, multicolored creations came in voluminous silhouettes and earned her the Kering Empowering Imagination award, alongside classmate Ji Won Choi.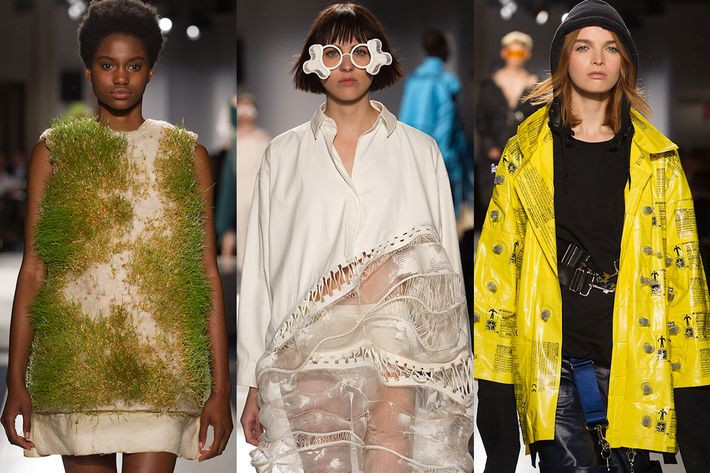 Also making an impression was Jacob Olmedo, who focuses on sustainable fashion and seeded his designs with grass. Yeo Jin Lim showed ethereal, cobweb-like knits worn with wacky "Lucy in the Sky With Diamonds" glasses, and Olivia LeBlanc experimented with lifeboat-material-as-high-fashion. We have a feeling this won't be the last runway their designs set foot on.