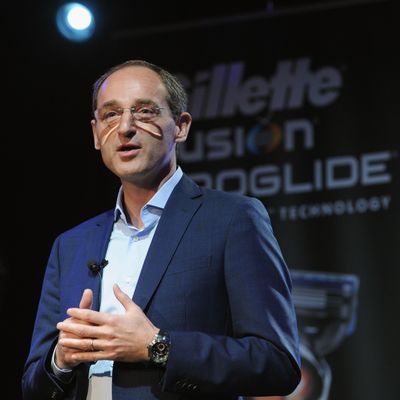 Ralph Lauren has named Procter & Gamble executive Patrice Louvet as its new CEO following the exit of Stefan Larsson. Larsson left on May 1 after a reported feud with Ralph Lauren himself after a year and a half with the brand.
Louvet, who will start on July 17, comes from Procter & Gamble's global beauty business. He will report to Ralph Lauren, who said in a statement, "Finding the right partner to work with me to take us forward in our evolution has been my primary focus over the last several months and I am thrilled that Patrice is joining our talented team."
The past two appointments for Ralph Lauren CEO come from outside of fellow luxury brands. But in over 25 years at P&G, Louvet has overseen the beauty division, grooming division, and prestige division, which includes lines from Gucci and Hugo Boss.
Ralph Lauren has been in the middle of its "Way Forward Plan" turnaround campaign for the past several years. The plan includes focusing on e-commerce, shutting down its Polo flagship store, and developing new store formats such as a café-bookstore hybrid.