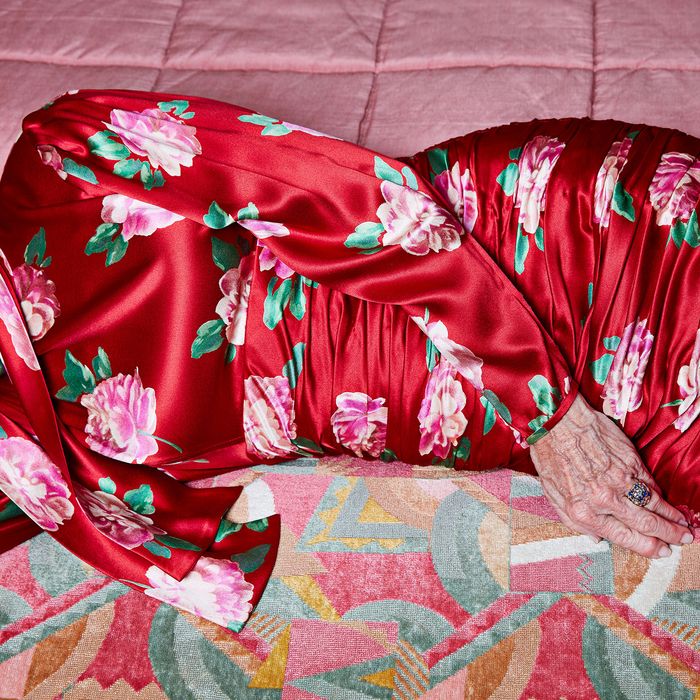 My Mother in Her Vintage Emanuel Ungaro Dress, Los Angeles, by Jessica Antola.
Photo: Jessica Antola
Brooklyn-based photographer Jessica Antola grew up watching her mother dress in elegant clothing from runways, from Christian Lacroix suits to blouses by Geoffrey Beene. For an ongoing series, Antola returned to her childhood home in Los Angeles and shot portraits of her mother, who is now in her 70s, wearing some of her favorite vintage pieces — including a red, silk Emanuel Ungaro gown; a paisley Christian Lacroix suit; and a fur-lined, geometric-patterned coat by Oscar de la Renta. Other images are staged as striking still lifes, like one photograph of her mother's jewels on a silver breakfast tray, or another of her heels piled into a corner to resemble a floral bouquet.
"My mother's closet is a treasure trove of old and new, things she bought in Kashmir or Iran in the 1960s, mixed with finds from a Neiman Marcus Last Call sale in the 1980s," Antola says. "Her colorful sense of style and love for prints have always been influential on my photography, and we share a mutual love for sourcing pieces while traveling. She still wears everything as beautifully as I recall as a child." Photographs from the series appear in the slideshow ahead.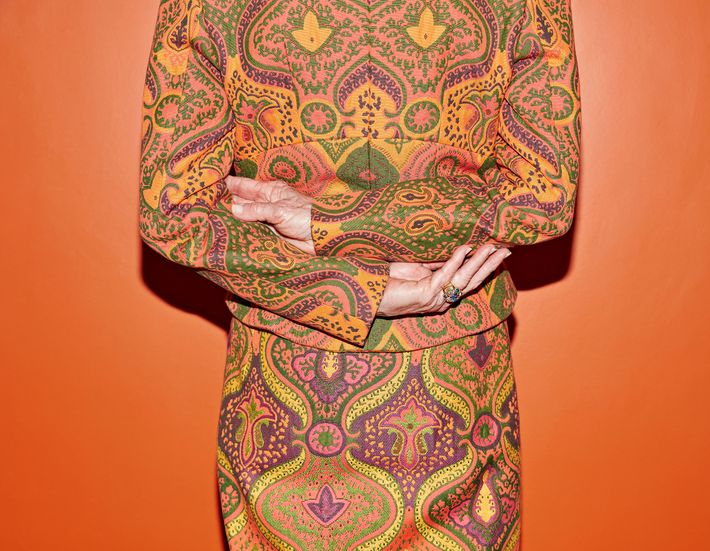 My Mother in Her Vintage Christian Lacroix Suit, Los Angeles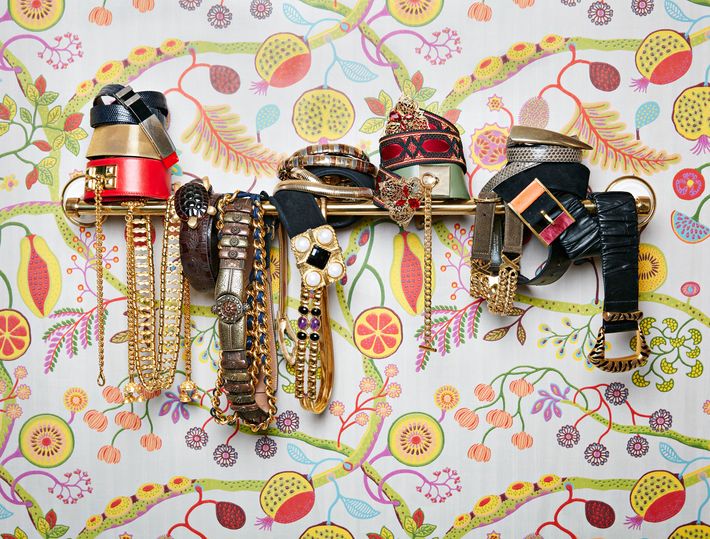 My Mother's Belts, Los Angeles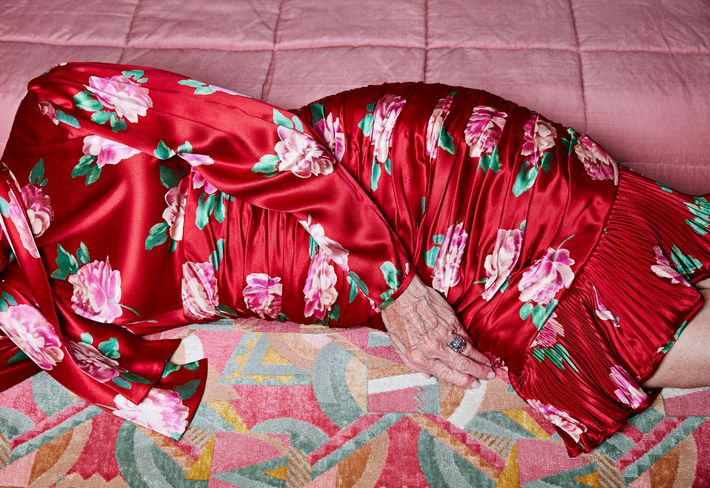 My Mother in Her Vintage Emanuel Ungaro Dress, Los Angeles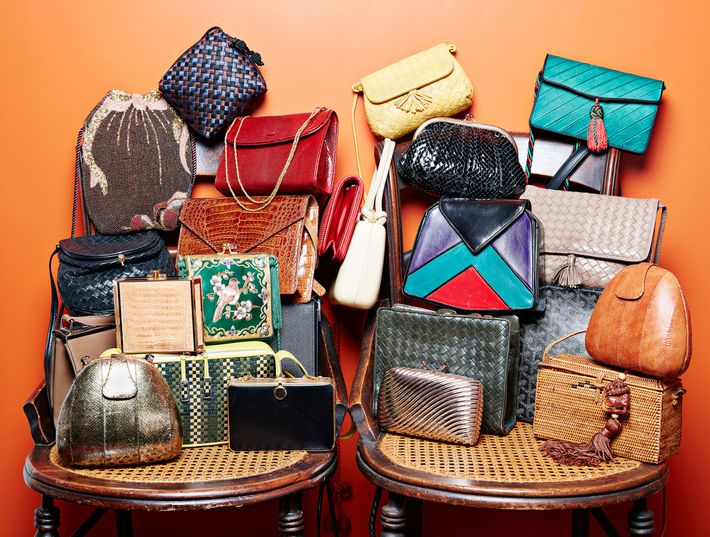 My Mother's Hangbags, Los Angeles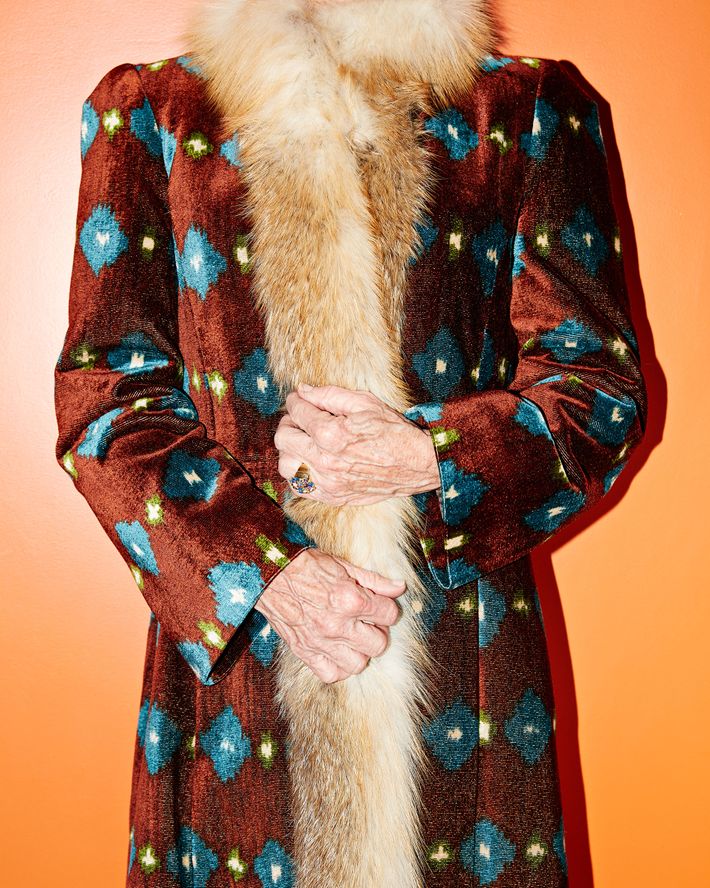 My Mother in Her Vintage Oscar de la Renta Coat, Los Angeles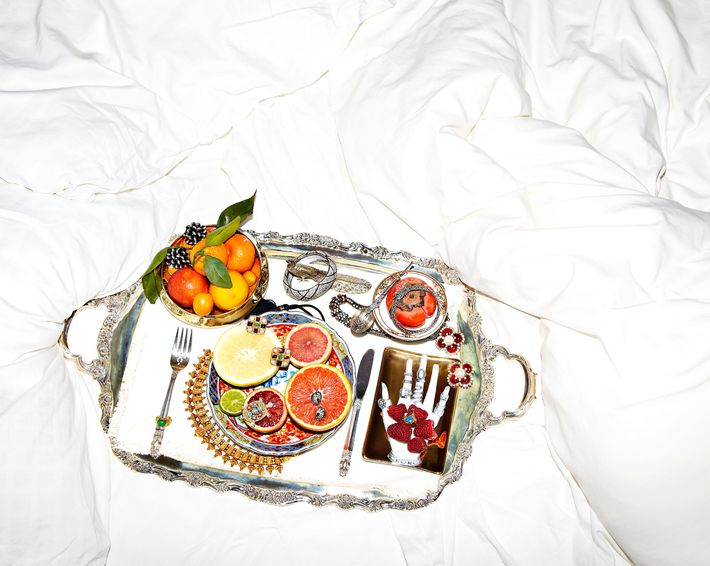 My Mother's Jewelry, Los Angeles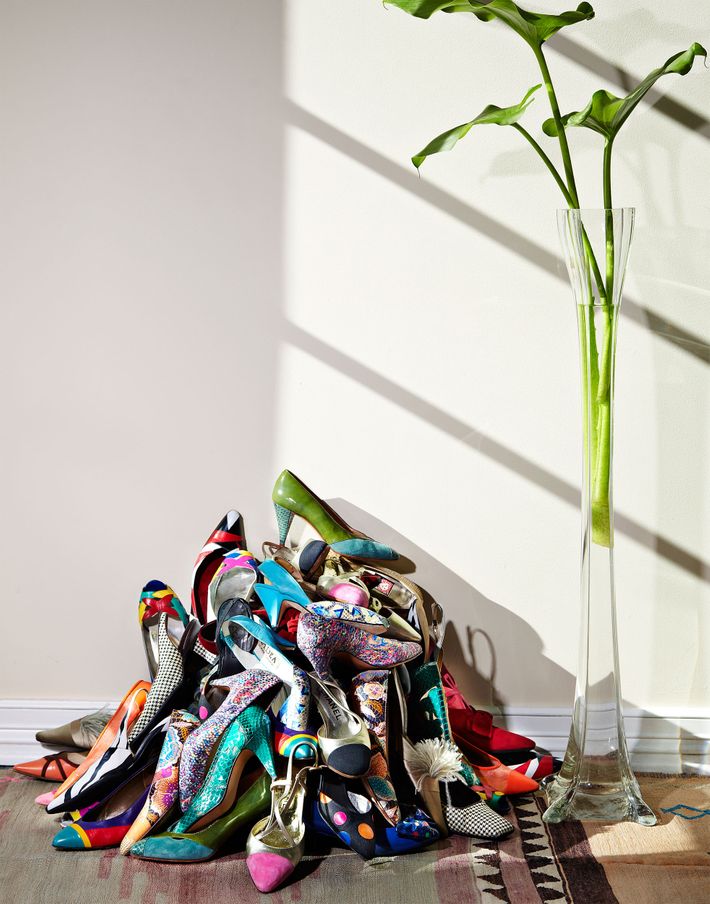 My Mother's Shoes, Los Angeles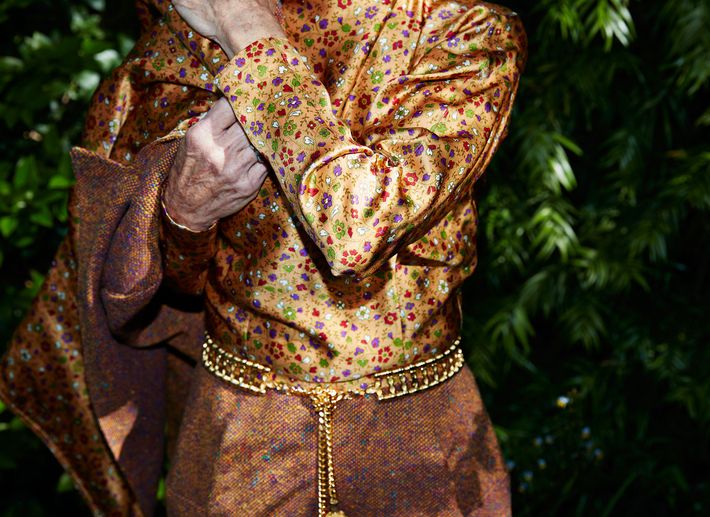 My Mother in Her Vintage Geoffrey Beene Suit, Los Angeles