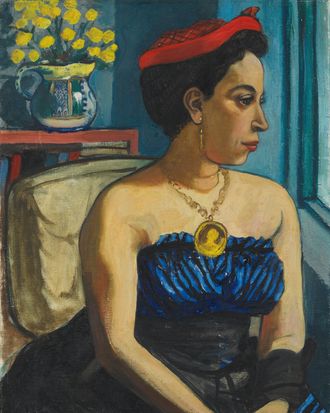 Alice Childress (1950) by Alice Neel.
Photo: Collection of Art Berliner. © The Estate of Alice Neel. Courtesy David Zwirner; New York/London and Victoria Miro; London
The new exhibition "Alice Neel, Uptown," on view at the Victoria Miro Gallery in London, features 16 portraits of Spanish Harlem by the late painter Alice Neel. Curated by critic and author Hilton Als, the showcase follows a New York exhibition at the David Zwirner Gallery. Neel completed the works over a period of five decades while living in Harlem and the Upper West Side before her death in 1984.
Spanish Harlem was largely an immigrant community when Neel moved to the neighborhood during the Great Depression. She became known for capturing scenes and residents. Her signature approach was emphasizing her subjects' faces, scaling their hands and lower body smaller than their facial features. Her subjects included cultural and political figures like the playwright and actress Alice Childress (the first African-American woman to produce a play in New York City and the first woman to win an Obie Award) and the Japanese-American Vogue graphic designer Ron Kajiwara, who also designed sets for venues like Theater for the New City. Neel also painted friends and acquaintances, like the son of her apartment building's superintendent, or a Muslim taxi driver.
Click ahead to see images from the showcase with excerpts from the exhibition's wall text. "Alice Neel, Uptown" is on view until July 29.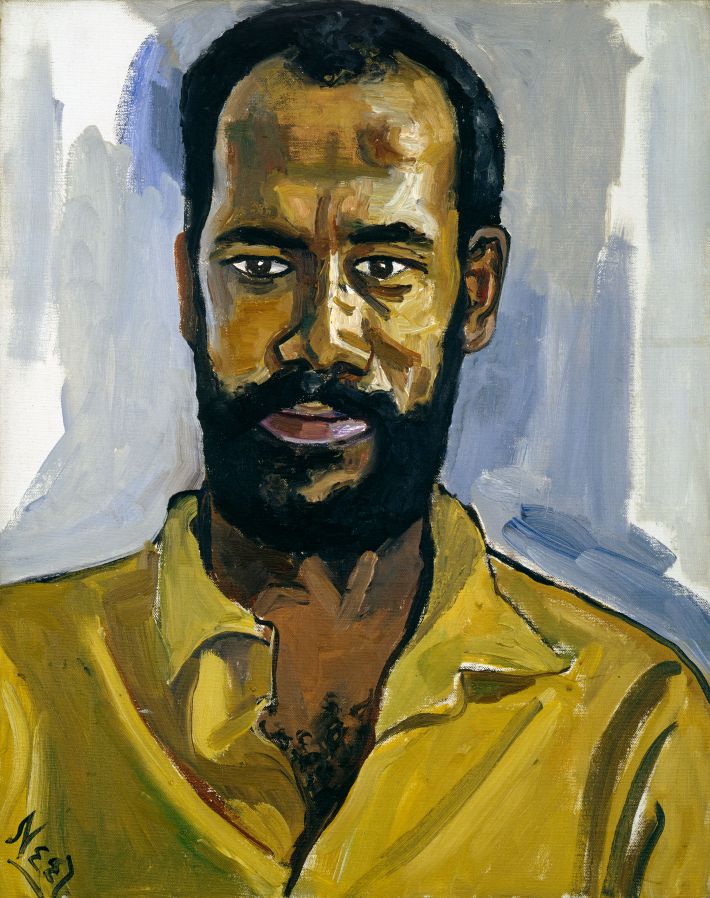 Abdul Rahman (1964)
"Abdul Rahman was a taxi driver and self-described Black Muslim nationalist. He sat for Alice twice in 1964, on the second occasion wearing a kufi and a trench coat with one glove on and one off."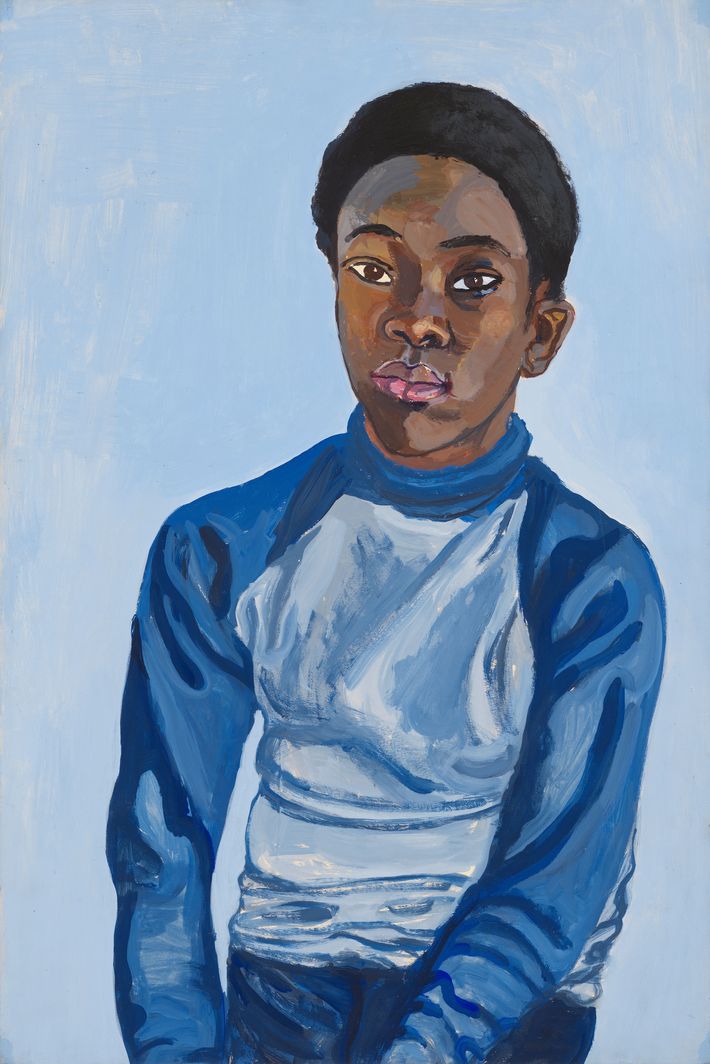 Benjamin (1976)
"Benjamin was the son of the superintendent of Neel's apartment building on West 107th Street, south of Morningside Heights, where she lived and worked from 1962 until her death in 1984."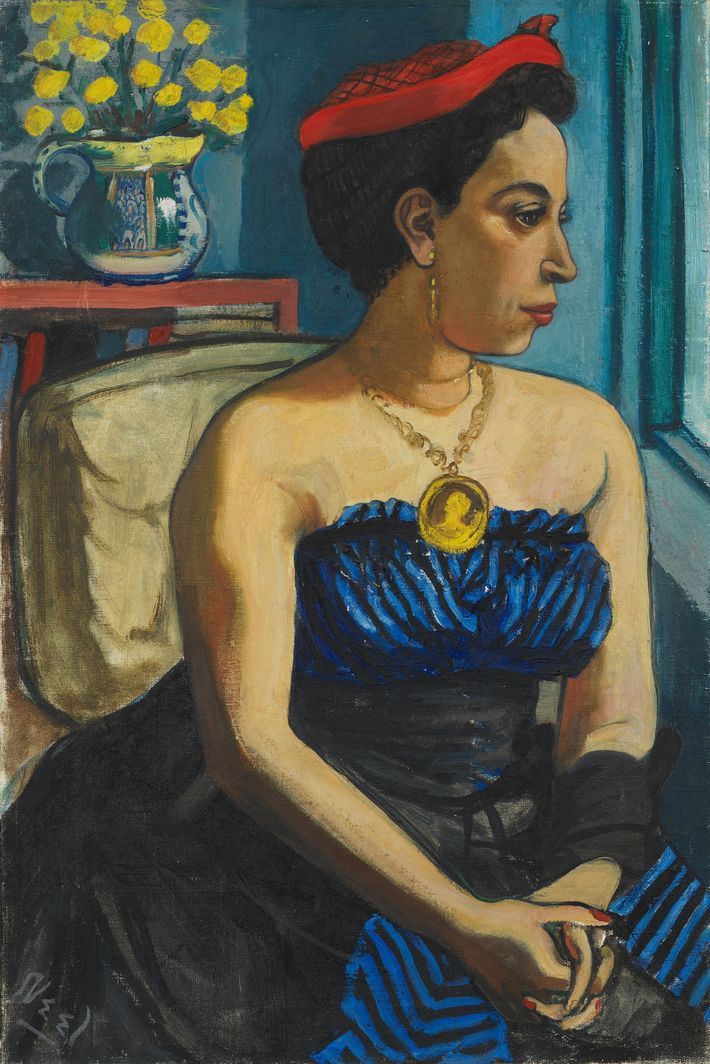 Alice Childress (1950)
"As Hilton Als writes in his 2011 prologue on Childress in The New Yorker, "Childress moved to Harlem to live with her grandmother, in 1925. Dreaming of becoming an actress, she joined the American Negro Theatre in 1941, and in 1944 she was nominated for a Tony as Best Supporting Actress, for her role in the Broadway production of Anna Lucasta… But, after that, Childress found little dramatic material that represented the lives of black women she knew, so she began writing it herself." In addition to her work in the theatre and as a writer, Childress was involved with social causes and helped form an Off Broadway union for actors, working alongside the Actor's Equity Association and the Harlem Stage Hand Local Union."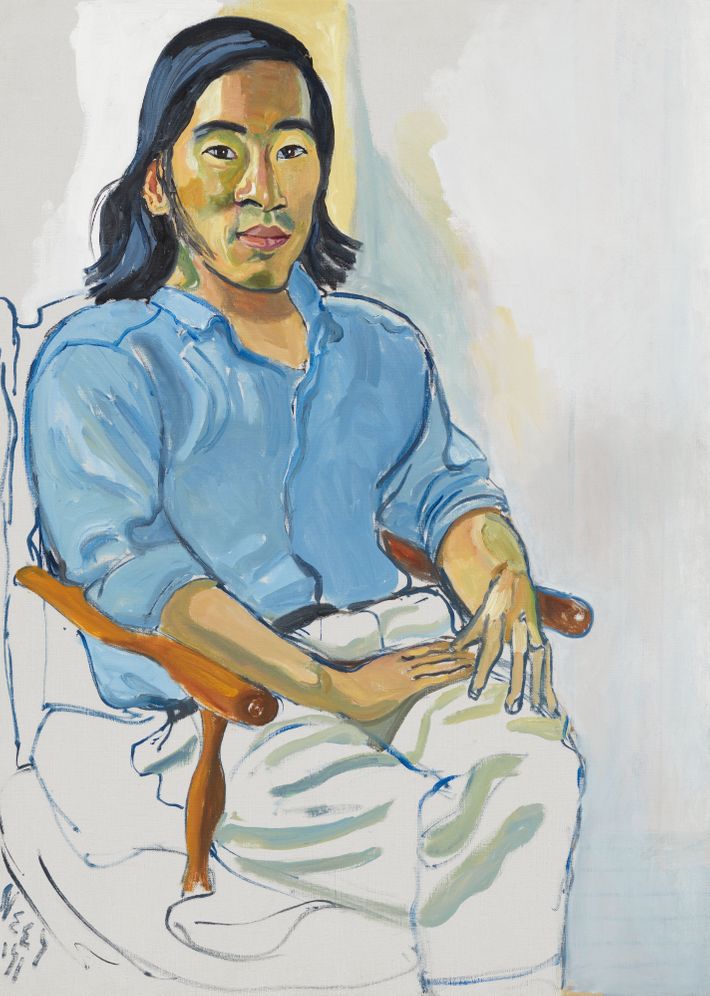 Ed Sun (1971)
"Ed Sun was a medical school associate of Neel's son Hartley."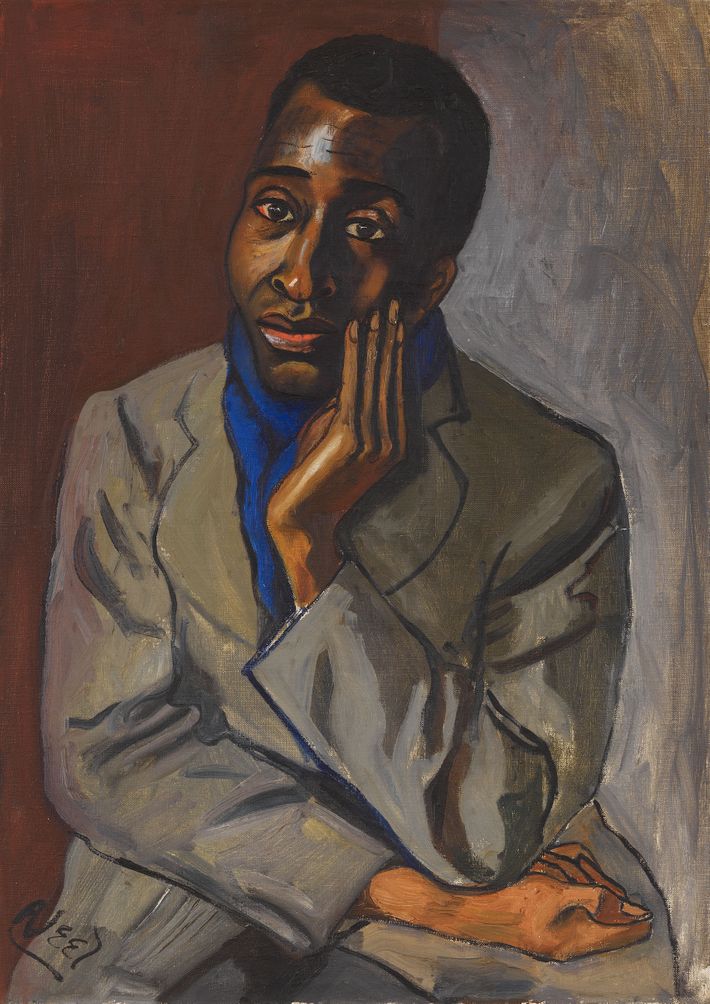 Harold Cruse (c. 1950)
"Harold Cruse would go on to become a key intellectual figure in civil rights and black nationalist movements, and is best known for his widely published academic book The Crisis of the Negro Intellectual. In the 1940s and early 1950s, he wrote plays and was a member of the Communist-affliated Committee for the Negro in the Arts (CNA). He later taught at Jones' (Baraka's) Black Arts Repertory Theatre/School in Harlem."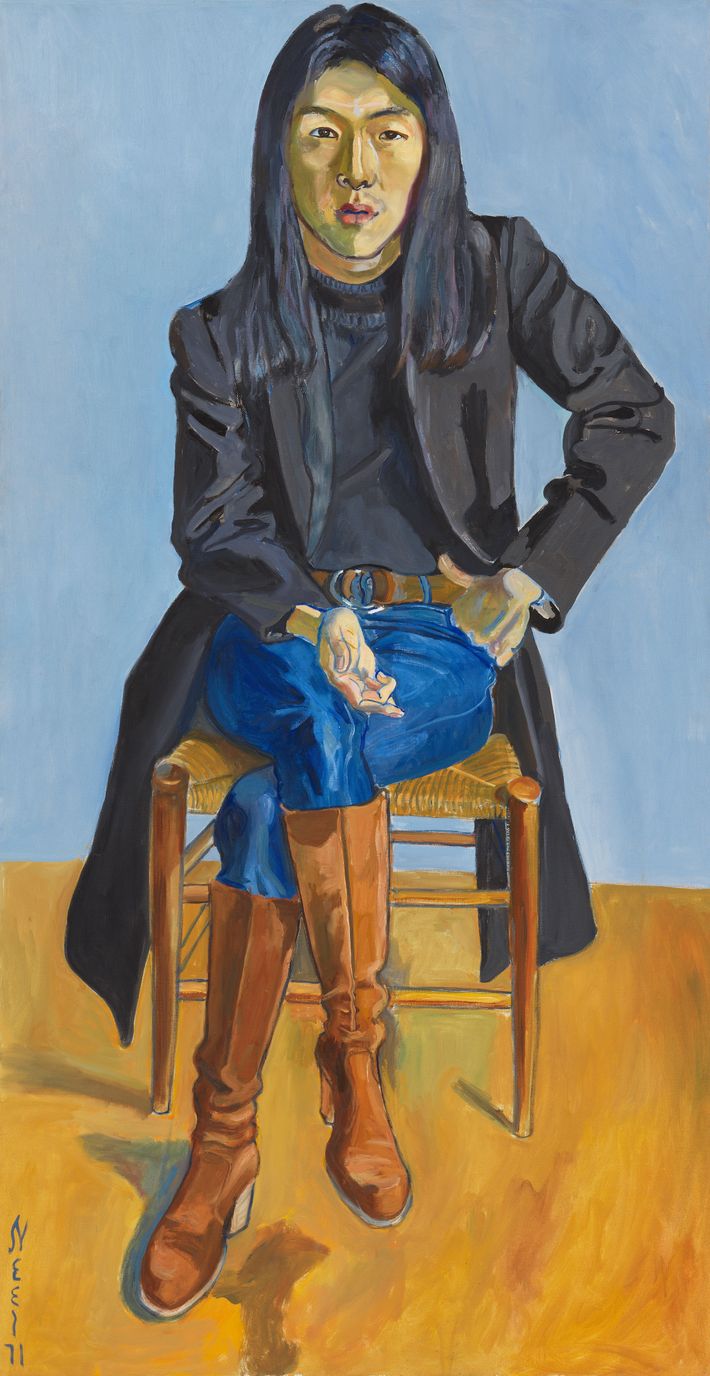 Ron Kajiwara (1971)
"The son of Japanese immigrants, Ron Kajiwara and his family were detained in a California internment camp during World War II. He later became a design director for Vogue and worked as a set designer for a number of productions for the Theater for the New City and the Stuart Pimsler Dance and Theater, among others. In 1990, Kajiwara died of an AIDS-related illness."