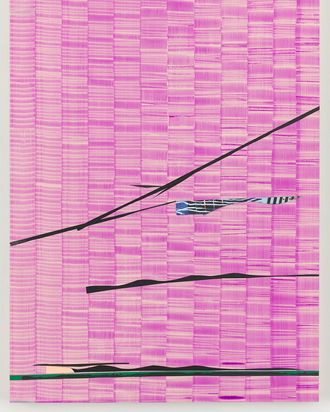 Perdiendo Sombras, 2017, by Juan Uslé.
Photo: brian buckley
After the Women's March last January, the New York gallery Cheim & Read curated an art show to pay tribute to the worldwide movement. "Pink," opening today at Frieze New York, features pink-colored artwork by a variety of artists who were selected because their work mirrors the spirit of the protest.
One textured fuchsia sculpture by artist Lynda Benglis matches the shade of pink pussy hats that women wore at the march. A millennial-pink wall relief on view was created by the late sculptor and installation artist Louise Bourgeois; for another work titled "10 Inflammatory Essays," the neo-conceptual artist Jenny Holzer printed her own truisms on the color of a ballet slipper.
As a whole, the exhibition's unity of color is meant to evoke the unity of women around the world during the march while they pushed for gender equality, LGBTQ, immigrant, and reproductive rights.
Cheim & Read's "Pink" exhibition will be on view at Booth 55 at Frieze New York on Randall's Island until May 7.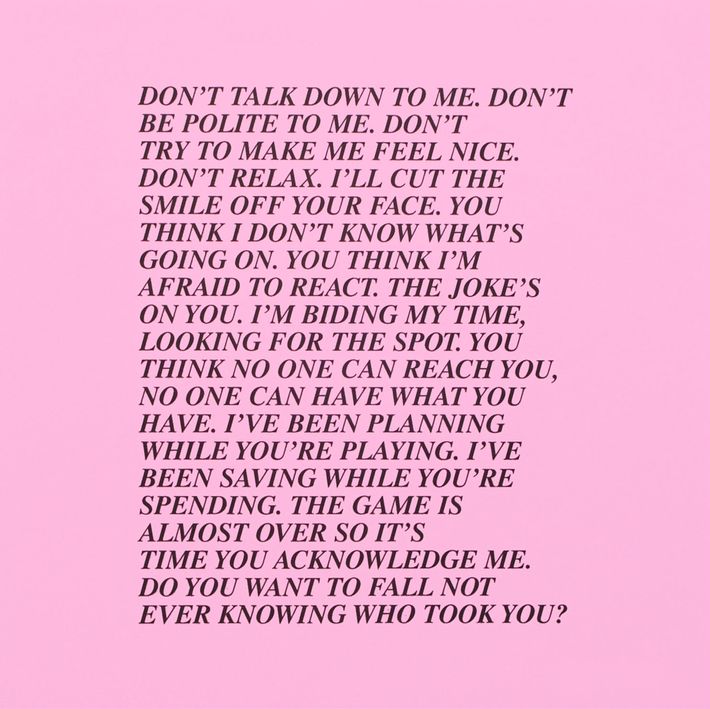 10 Inflammatory Essays, 1979–82.
Jenny Holzer, Set of ten offset posters on colored paper, 17 x 17 inches (each), 43.2 x 43.2 centimeters (each), (DETAIL).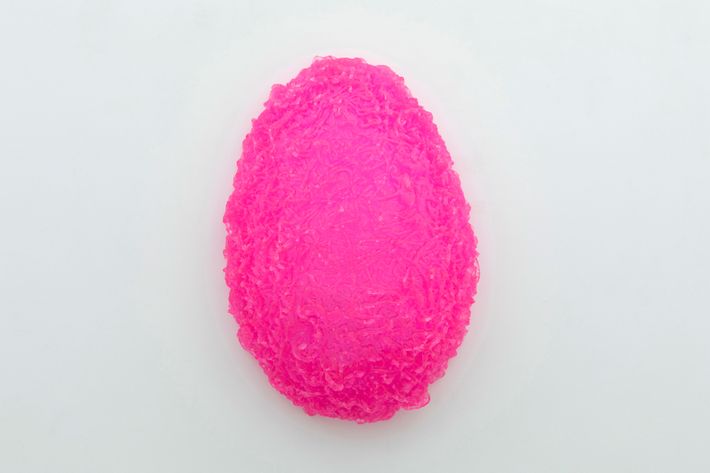 Peitho, 2017.
Lynda Benglis, Cast polyurethane with pink pigment, 51 x 35 x 17 inches, 129.5 x 88.9 x 43.2 centimeters.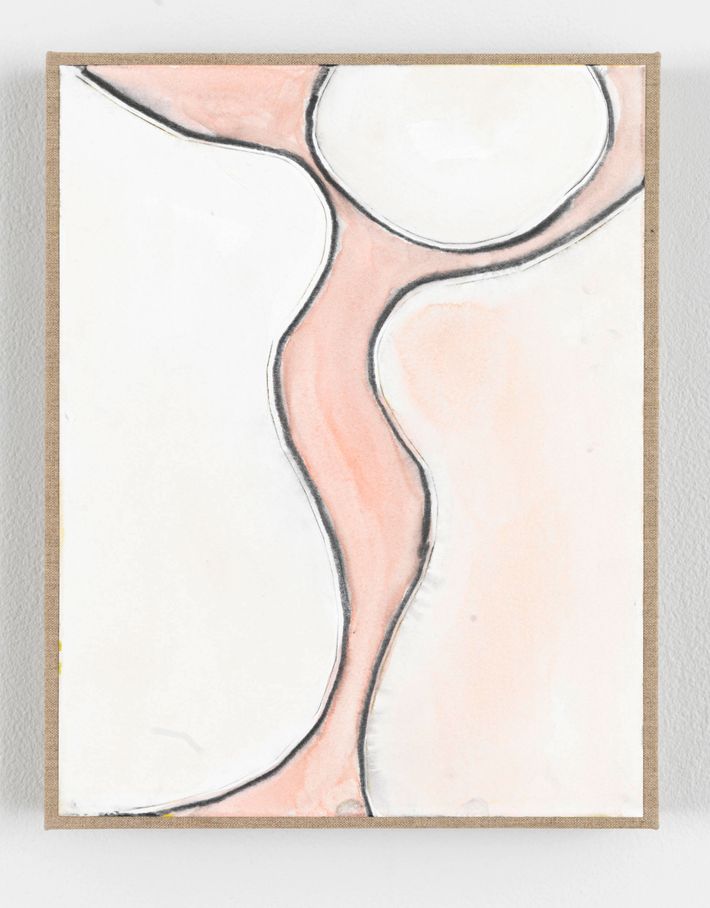 Untitled, 2017.
Jack Pierson, Watercolor and graphite on paper mounted on linen, 14 1/2 x 11 1/2 x 1 1/4 inches, 36.8 x 29.2 x 3.2 centimeters.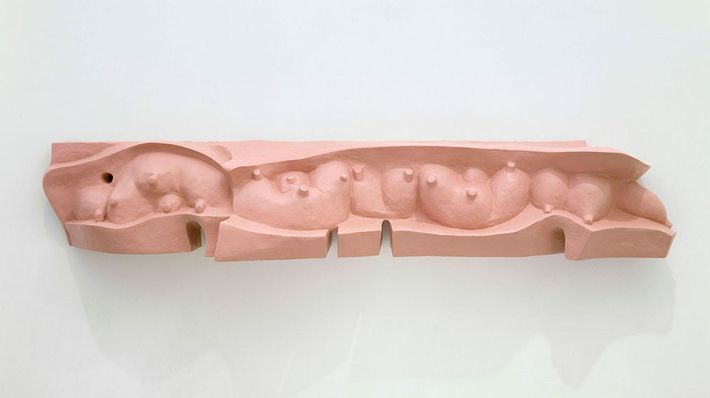 Mamelles, 1991.
Louise Bourgeois (1911–2010), Pigmented urethane rubber, wall relief, 19 x 120 x 19 inches, 48.3 x 304.8 x 48.3 centimeters.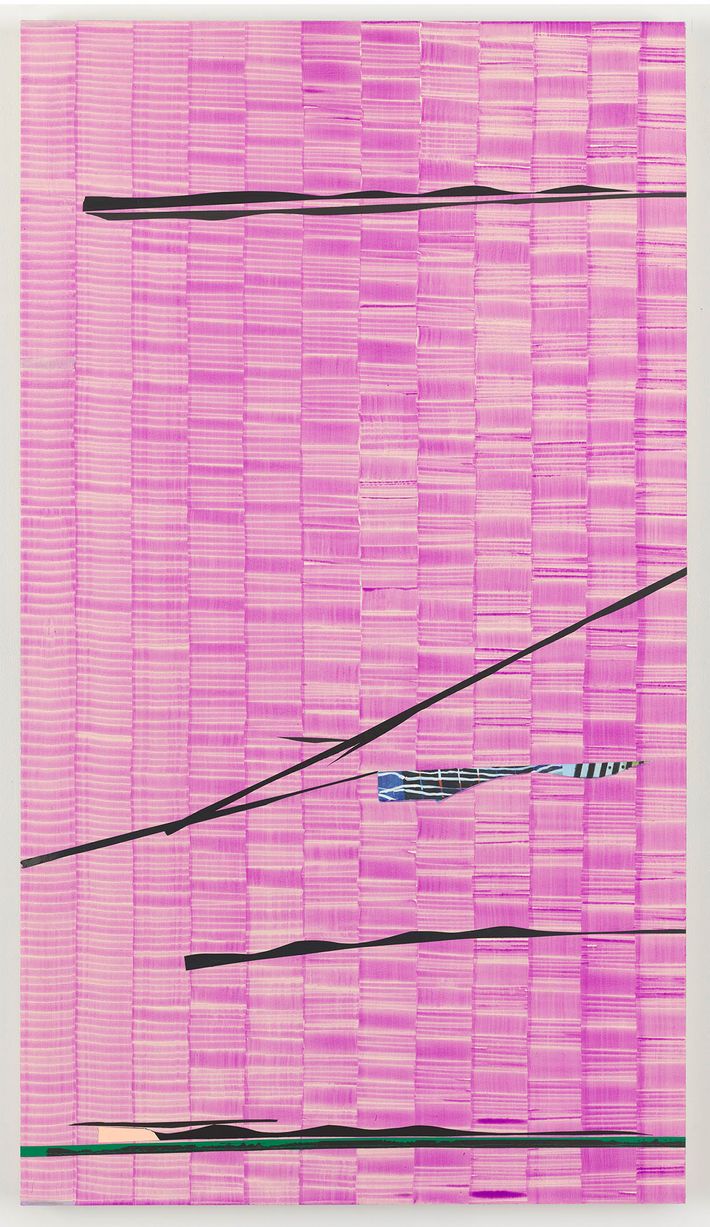 Perdiendo Sombras, 2017.
Juan Uslé, Vinyl, dispersion and dry pigment on canvas, 78 x 44 x 2 inches, 198.1 x 111.8 x 5.1 centimeters.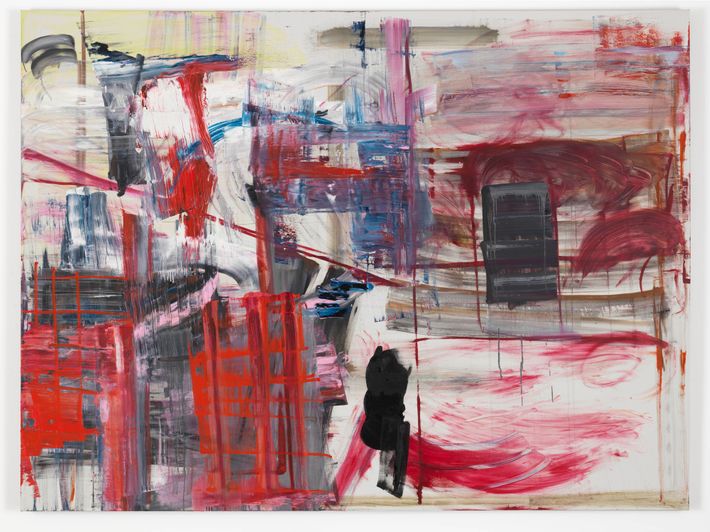 There Comes a Warning Like a Spy, 2017.
Louise Fishman, Oil on linen, 72 x 96 inches, 182.9 x 243.8 centimeters.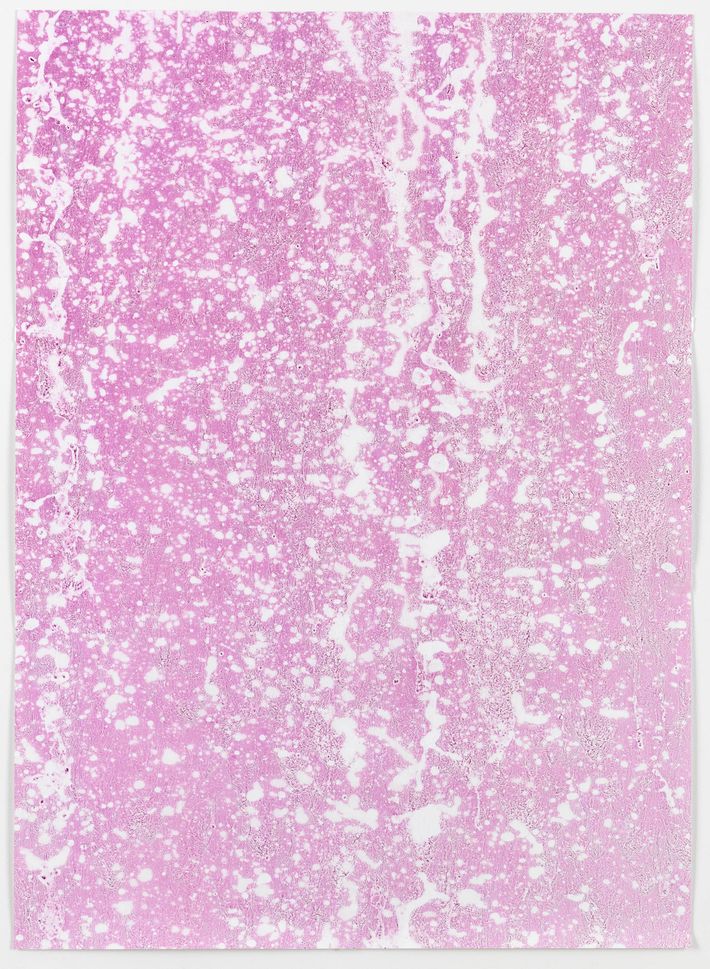 Untitled, 2017.
Adam Fuss, Unique chromogenic photogram, 58 1/2 x 42 1/4 inches.