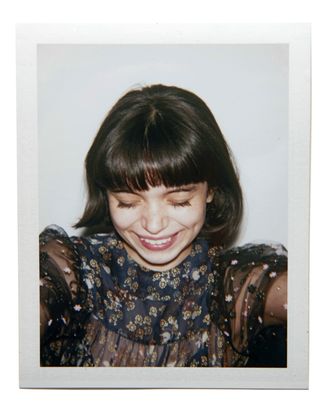 Rachel Trachtenburg wears Valentino.
Photo: Lucas Michael
Rachel Trachtenburg is already an old hand at the music business. At age 6, she was jamming with her parents' band, the Trachtenburg Family Slideshow Players. She went on to the self-described "alternative-anti-folk-bubblegum-girl-group-psychedelic-pop band" Supercute! and the Prettiots, the source of our best recent song about trash exes. Her current project: the band Wooing, which recently released its debut cassette (yes, cassette) Daydream Time Machine.
She's also a model with Elite who has appeared in campaigns for Lanvin, Uniqlo, and Redken, and has a charmingly macabre hobby: In her spare time she makes embroidery art featuring death's-head moths — the ones from Silence of the Lambs. Read on for her lightning-round answers to our interview questions.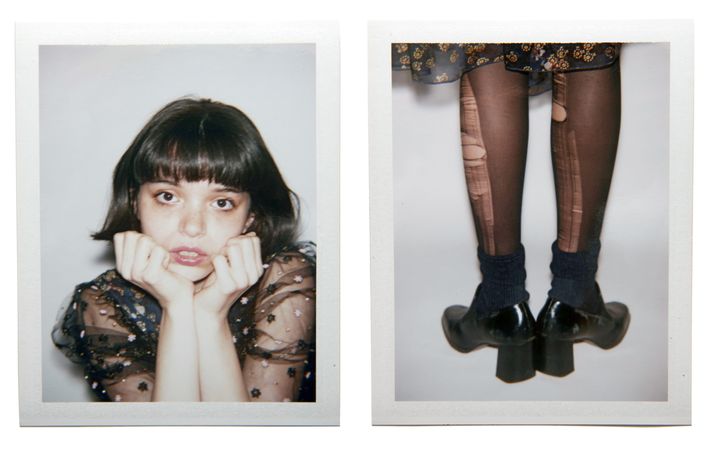 If you could speak to animals, which animals would you want to talk to? Whales. I feel like I'd want to learn more about the ocean through them, and it's so unexplored through the human eye, so I feel like they'd have a lot to say.
Sneakers or slippers? Slippers.
What's something your social-media followers don't know about you? I'm pretty open — if anything, I don't hide that much. I'm kind of an open book. I accidentally put up my address recently, if that's any indication.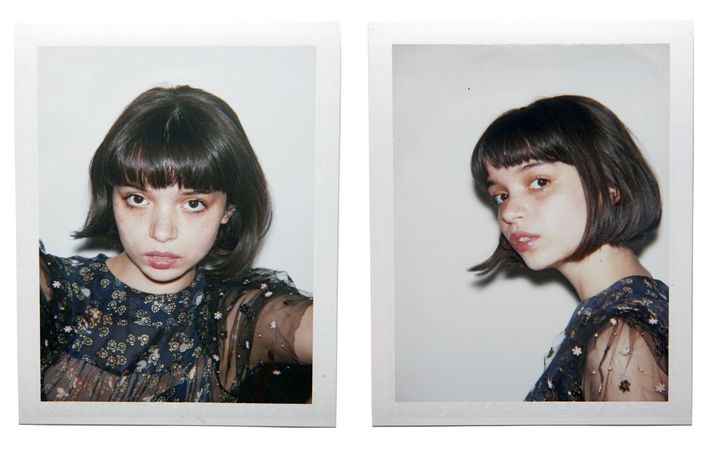 What was the last website you looked at? [I Googled] "How to Make French Toast."
If you could be outfitted by one designer for the rest of your life, who would it be? Molly Goddard.
What time is your alarm set for in the morning? 9 a.m.
What do you eat for breakfast? Sometimes a bagel with tofu cream cheese, or oatmeal. I'd rather have breakfast for dinner than breakfast for breakfast.
If you had only three things you could eat for the rest of your life what would they be? Dumplings, rice and beans, and popcorn.
Fuck /Marry/Kill? My boyfriend, my boyfriend, Trump.
Person you wouldn't mind being trapped in an elevator with? Winona Ryder.
If you could tell Donald Trump ONE thing and make sure he would listen, what would it be? To listen to people.
If you were a color, what color would you be? Iridescent.
Rachel wears Valentino embroidered dress, $9,500 for similar styles at 693 Fifth Ave.; 212-355-5811. Shoes, model's own.