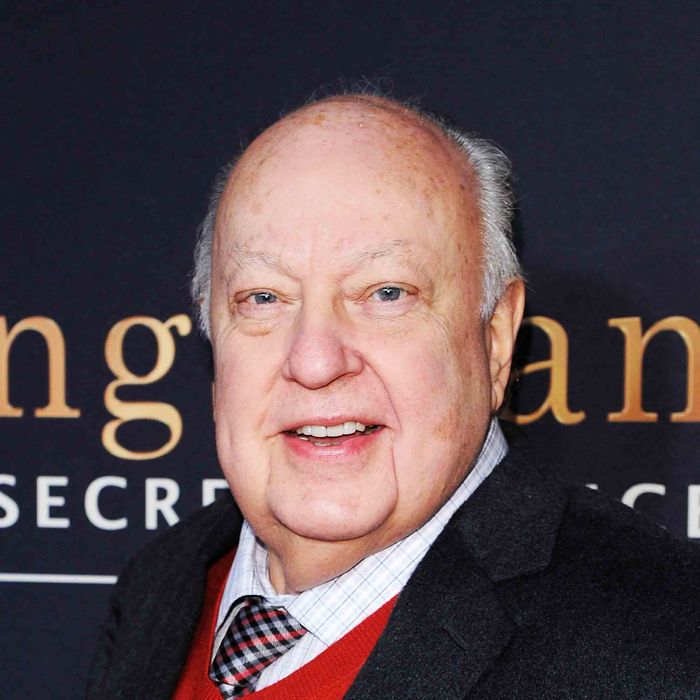 Roger Ailes.
Photo: Andrew Toth/FilmMagic
The last year of former Fox News chairman Roger Ailes's life was marred by scandal. Ailes, who died on Thursday, resigned from the network last year after more than two dozen women came forward to accuse him of sexual harassment, including former Fox & Friends host Gretchen Carlson, who filed a high-profile lawsuit claiming she was fired for rejecting his sexual advances. Although Carlson settled with Ailes and the network for a reported $20 million, two lawsuits against him still stand: one from former Fox News host Andrea Tantaros and another from on-air contributor Julie Roginsky. So what happens to them now that he's dead?
According to Debra S. Katz, an employment and civil-rights attorney, the lawsuits will continue to move forward. "The estate will be responsible for any kind of liability that ensues," said Katz, a partner at Katz, Marshall & Banks LLP. "There's now nobody to take the stand and to refute these allegations under oath, so I think Fox and Ailes's estate will have significant incentive to get them resolved."
Both of the remaining lawsuits against Ailes were filed after Carlson's. Andrea Tantaros's lawsuit claims Ailes made repeated sexual comments toward her during her six years at the network, including speculating about the sex lives of other Fox News employees and talking about how she might look in a bikini. Furthermore, the lawsuit alleges that Tantaros was demoted from her position on The Five to a lower-rated program, Outnumbered, for refusing to comply with Ailes's request that she turn around "so I can get a good look at you." She filed a separate complaint against him and the network in April, alleging they hacked her phones and email to conduct a smear campaign against her.
Julie Roginsky, a veteran Democratic political strategist, filed her suit in April. Roginsky started appearing on the network regularly in 2004, and became a paid contributor in 2011, guest-hosting The Five and Outnumbered. In her lawsuit, Roginsky alleges she was repeatedly sexually harassed by Ailes in 2015, including explicit comments about her sex and dating life and instances in which he would insist she kiss him hello while he remained seated in a chair (so she would have to bend down). After Roginsky rejected his invitations to get a drink, her appearances on the network allegedly dropped off and Ailes refused to meet with her again. Her suit claims Fox News's current management denied her job opportunities as a result.
Prior to his death, Ailes had denied all of the allegations against him. Susan Estrich, Ailes's attorney, also called Roginsky's descriptions of her meeting with Ailes "total hogwash," and dismissed her suit as a "copycat complaint" from "someone who wants to pile-on in a massive character assassination in order to achieve what she did not accomplish on the merits." But as Debra S. Katz told the Cut, Ailes is no longer available to defend himself on the stand, and there's also now no way to even know what Ailes would have said under oath. "Defendants who have been able to deny allegations of sexual harassment to the media and through their press spokespeople have to think much differently when they take the stand," she said. The fact that he is now unable to refute the claims may make the cases more difficult to defend, according to Katz. As a result, the attorney expects Fox and Ailes's estate will be eager to settle the lawsuits quickly.