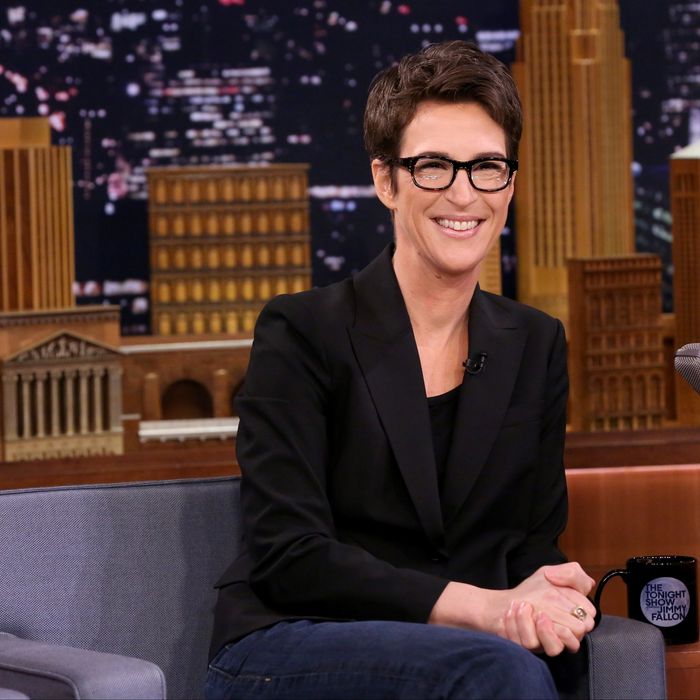 Rachel Maddow.
Photo: NBC/NBCU Photo Bank via Getty Images
Rachel Maddow told Howard Stern that former Fox News CEO Roger Ailes offered her a "full contract" to come to Fox News and not be on air.
When Stern asked if she had ever considered working at Fox, she said Ailes had offered her a job, "and then he told me he'd never put me on the air. He'd just hire me, so nobody else could put me on, and put me on ice. So I was like, 'So you'd pay me a full contract to not work?'"
She also added that he was "gracious," and "constructive" when she asked for advice. "There are a lot of people who are mad at me for saying anything nice about him given the other things we learned about him before he died. I'm not downplaying those things to say this was a true thing about the way that he interacted with me and he was a friend," she said.