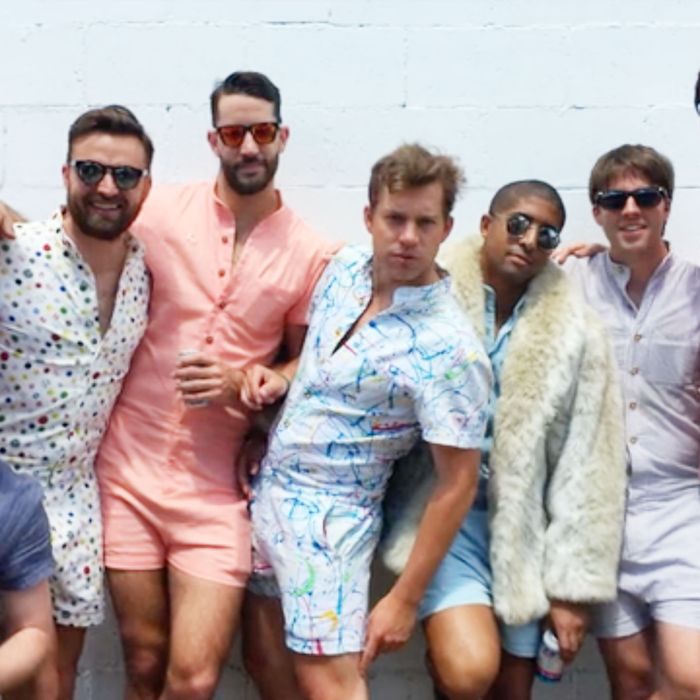 The RompHim.
Photo: Courtesy of Kickstarter/ACED Design
Though there have been high-fashion attempts, rompers — the glorious melding of a shirt and shorts — have yet to take off as a casual option for men. The RompHim, a Kickstarter launched by Aced Design — a company that appears to be run exclusively by start-up bros who frequent music festivals — is attempting to change this.
The RompHim combines a tailored collarless shirt with structured shorts and an adjustable waist. It's available in pink chambray, blue chambray, splatter-print cotton, or a Fourth of July special-edition romper, which you absolutely owned a version of at the age of 3.
In its first day, the campaign already raised most of its $10,000 goal, indicating a previously ignored public yearning for such a product. Donating $90 will nab you a RompHim, which will officially retail for $119.
We welcome men to this brave new world of rompers, which we trust they will find comfortable, cute, and much more tolerable than we do when it comes to urination purposes, thanks to the built-in zip fly.