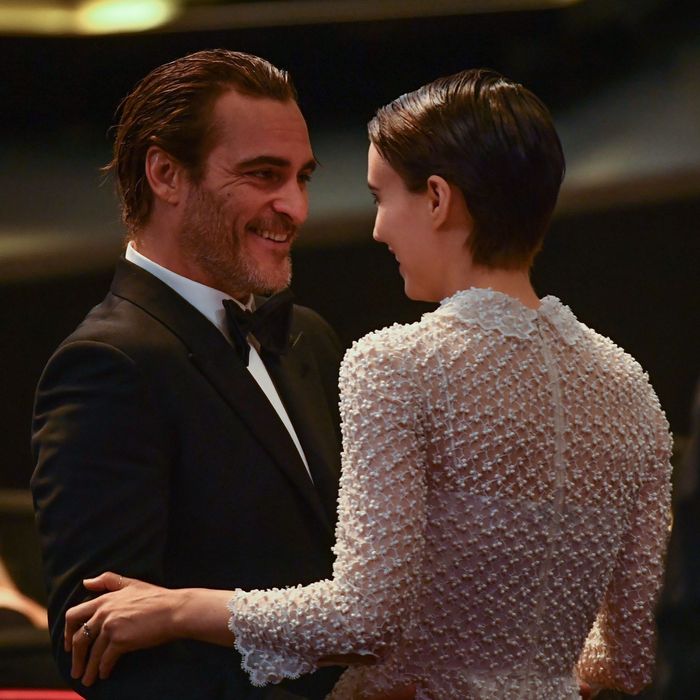 Yes, they Cannes!
Photo: ALBERTO PIZZOLI/AFP/Getty Images
Rooney Mara and Joaquin Phoenix made their first appearance together as a couple at Cannes over the weekend at the 70th annual Cannes Film Festival closing night awards ceremony. When Phoenix won Best Actor for his performance in Lynne Ramsay's highly anticipated You Were Never Really Here, it was up to Mara to calm his nerves before he accepted his big award. He also referred to "his girlfriend" during his post-ceremony press conference, although he didn't mention Mara by name. Later, they left together holding hands.
People's source said, "They were talking to one another nonstop … Small talk between them. Then they went for their car and he's holding her hand like it was unconscious. Like it fits. They seem a totally natural and easy couple."
Mara and Phoenix co-star in the upcoming biopic Mary Magdalene, with Mara in the title role and Phoenix as Jesus. Romantic!