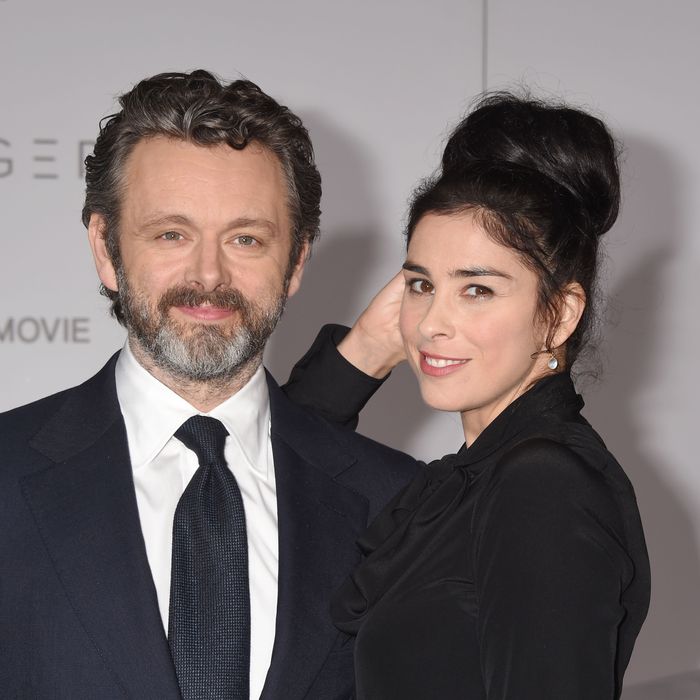 Michael Sheen and Sarah Silverman on the red carpet.
Photo: Jeffrey Mayer/WireImage
Sarah Silverman and her boyfriend Michael Sheen are having a delightful time together in Wales, where presumably the Welsh actor is filming the upcoming period drama Apostle. Silverman has been posting photos of her trip, such as the countryside, some awesome deer, and a few cartons of Aunty's Delicious Spotted Dick. However, the real standout photos are the ones of Silverman and Sheen mugging for the camera in front of what looks like a cool old castle. They're adorable together, even if she is occasionally mistaken for Sheen's daughter with Kate Beckinsale.