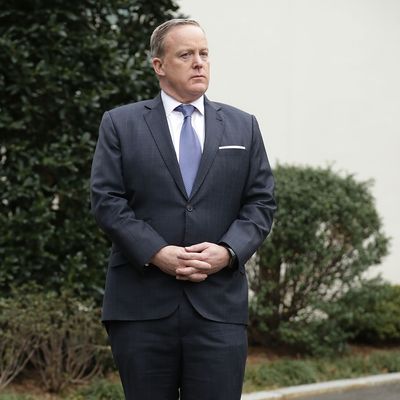 Sean Spicer.
Photo: Chip Somodevilla/Getty Images
Back in March, a photo of Sean Spicer wearing what looked like two different-colored shoes circulated around the internet. Though it's not so far out of the realm of possibility that he would do that, it was quickly established that one of the shoes was in fact a medical boot. It still crops up from time to time, and each time it does all I can think is: Why is Sean Spicer posing like an indie fashion blogger?
Specifically, he reminds me of a LiveJournal-famous girl circa 2007, posing bashfully with a chunky beaded necklace, a nonfunctional belt, maybe a twee bird pin in her hair. (Mood: Quixotic. Listening to: The Crane Wife - The Decemberists.)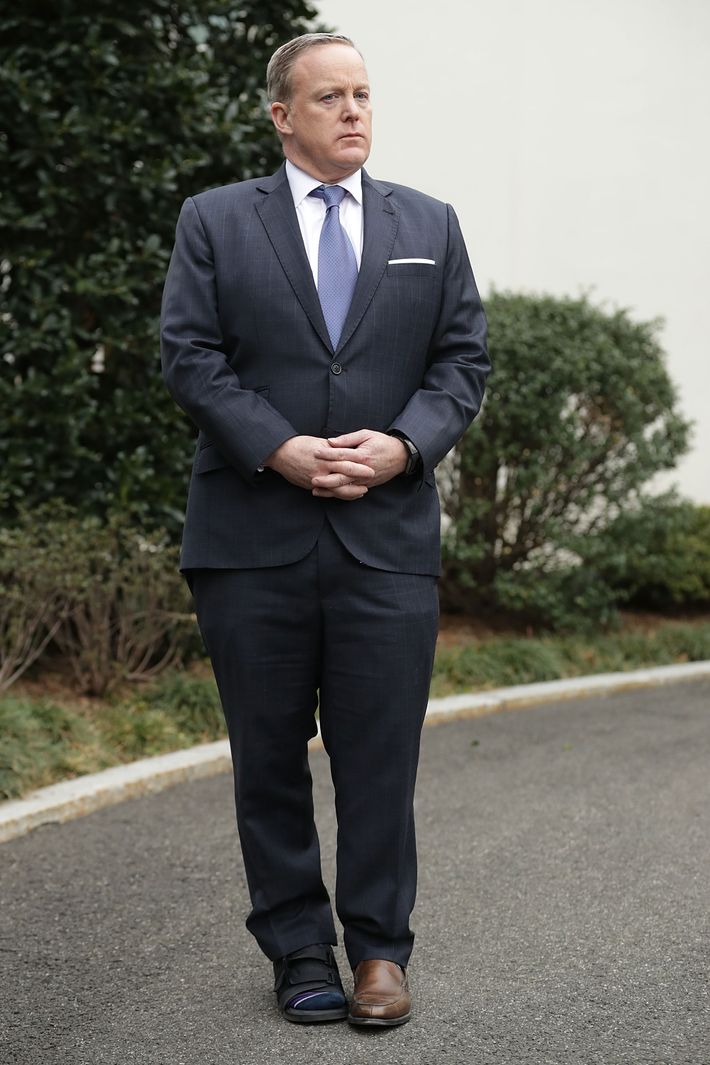 He's also nailed the casual hand-on-neck pose or as I like to call it, "The 'Who, Me?'"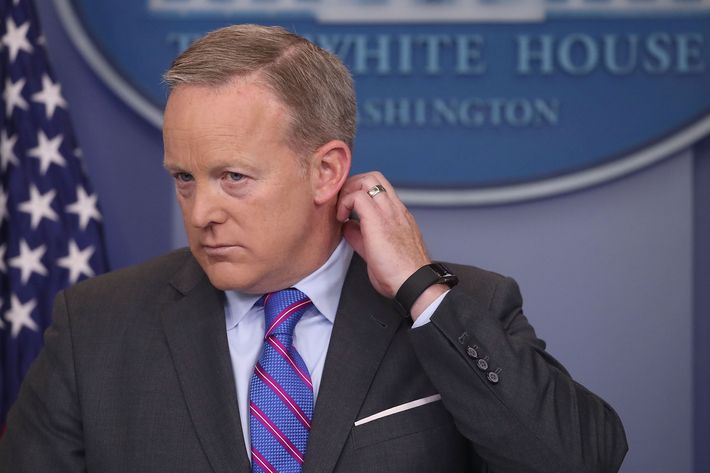 Hey, at least now we know he has something to fall back on if he gets canned.