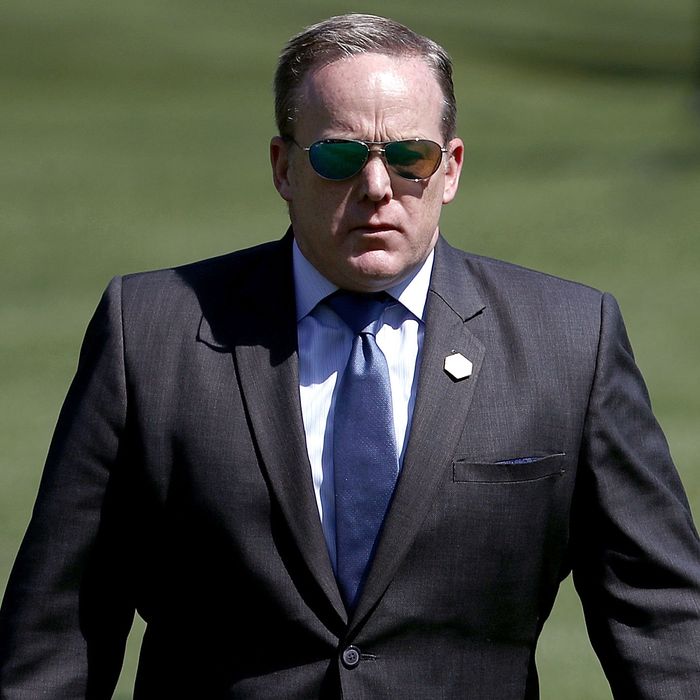 When you don't want to talk about it.
Photo: 2017 Getty Images
Sean Spicer's tenure as White House press secretary has been bleak from the very start. He barely decorated his office. He chews and swallows 35 pieces of gum every morning. He routinely embarrasses himself in front of reporters and the American people on behalf of his megalomaniac boss. And the latest indignity he suffered is enough to almost make you feel sorry for him.
CNN broke down how the staff and family members allowed into Donald Trump's meeting with Pope Francis gave a glimpse into what the president's inner circle and its pecking order looks like at the moment. For Spicer, it's not great:
Spicer, for example, is an assistant to the President – the top-ranking title for White House aides – and Catholic, but was informed before the meeting there wasn't room for him on the roster.

Spicer did not respond to a request for comment.

Asked about Spicer not being included in the group that met the Pope, a source close to the White House said: "Wow. That's all he wanted," adding it should "very much" be seen as a slight.
Someone please check and see how many pieces of gum Spicer has in his mouth at the moment.