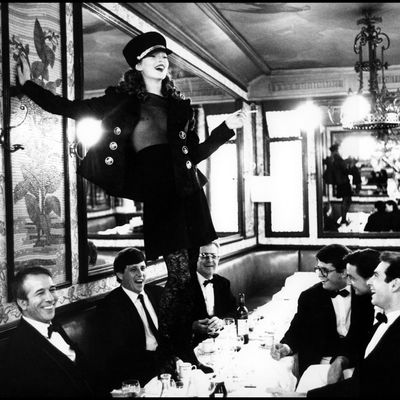 Kate Moss at Café Lipp, 1993.
Photo: Arthur Elgort; Courtesy Atlas Gallery
"I was not the first person to photograph Kate Moss, but maybe the second," says Arthur Elgort, the legendary, 76-year-old New York photographer who's known for bringing fashion out of the studio and into the real world. "I never took a bad picture of her — I couldn't. Christy Turlington and Kate Moss, I would say they're the best models that I've worked with." Both women appear in a new exhibition of his work, which opens at Photo London this week.
Elgort made his photographic debut in British Vogue in 1971, having trained as a painter. Take a walk through his archive in the show, which features many famous faces of the late 20th century, and almost everyone looks like they're having the time of their life. At the end of a shoot on a hot New York day in 1995, for example, he snapped Stella Tennant diving fully clothed into a pool — her arms breaking the surface of the water, her body suspended in the air. "We just had one chance to get that shot," he recalls. "Stella was terrific."
A series he shot of Moss for Vogue Italia in 1993 is another highlight: She stands triumphantly on a table at Paris's Café Lipp, cigarette in hand, apparently interrupting the dinner of six delighted businessmen. Then there's a mesmerizingly sexy photo of Turlington, leaning intently toward the camera for Interview magazine in 1987.
The relaxed, spontaneous dynamic of Elgort's images brings them to life, helped by the sense that these women are sharing something of their own personalities in each frame. Elgort has said that working with dancers at the beginning of his career helped him better capture movement in his images — but he's also clearly a generous collaborator. "Karlie Kloss is very good — she mowed the lawn [for a 2012 Vogue shoot] — and she really mowed the lawn," he says. "She did it so perfectly that I had to laugh. I said 'Where did you learn that?' And she said 'I had to do it for my mother and father.'"
Over more than four decades, Elgort has worked for Vogue, GQ, Glamour, Rolling Stone, and Teen Vogue, among others, and produced ad campaigns for Chanel, Valentino, and Yves Saint Laurent. He's still photographing today, and though the industry has changed dramatically, he has no complaints. "It's not difficult," he says. "It's better than being a doctor." Click ahead to see some of his most celebrated images.
"Arthur Elgort" is on view from May 18–21 at Photo London, Booth G2; and from June 2 to September 2 at Atlas Gallery in London.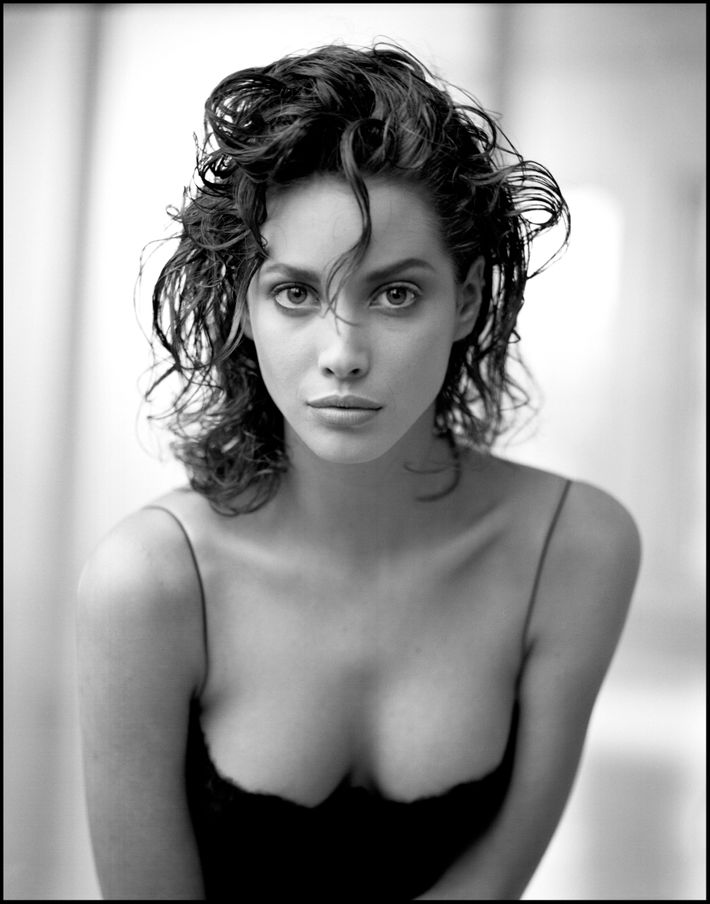 Christy Turlington (1987).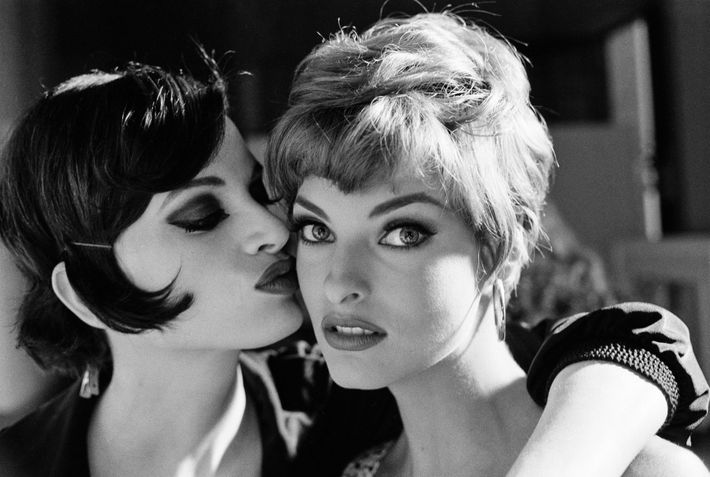 Kristen McMenamy and Linda Evangelista (1991).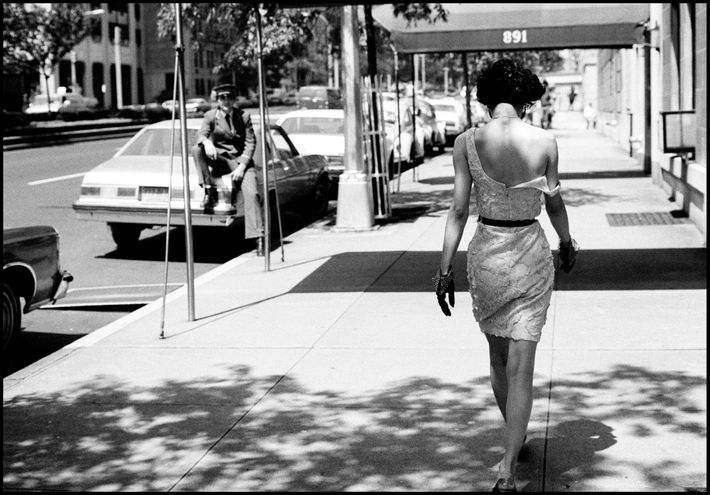 Wendy Whitelaw (1981).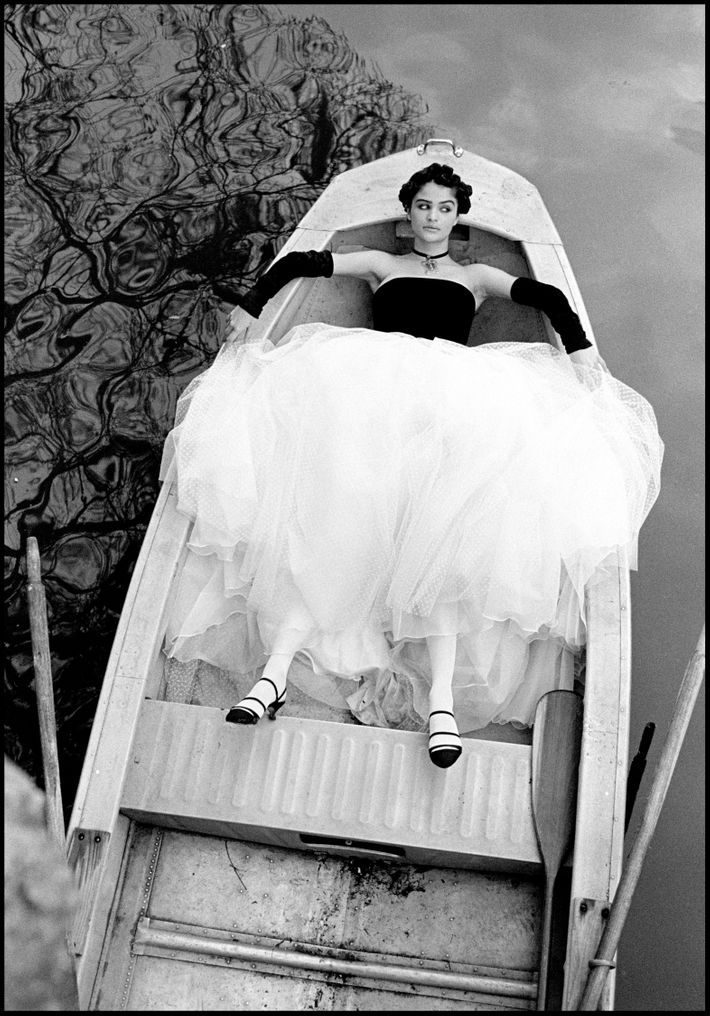 Helena Christensen (1990).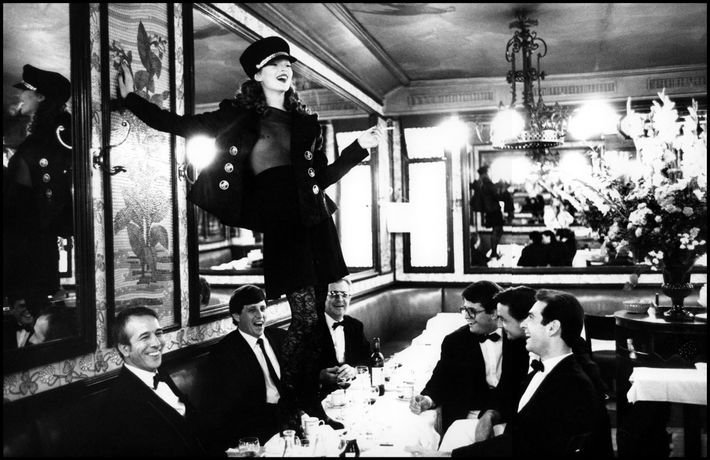 Kate Moss at Café Lipp (1993).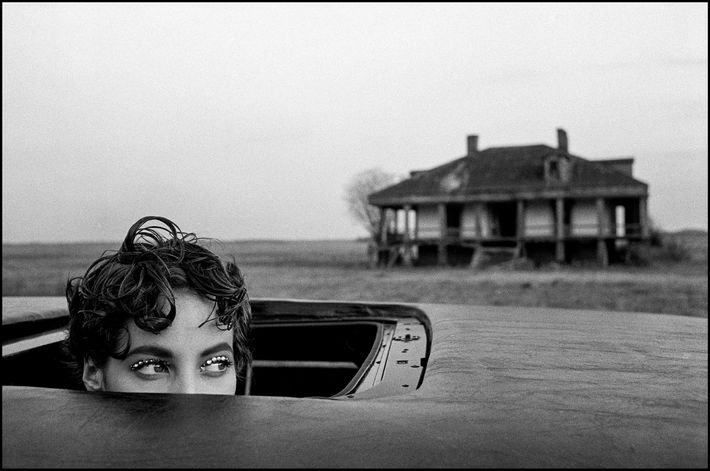 Christy Turlington (1990).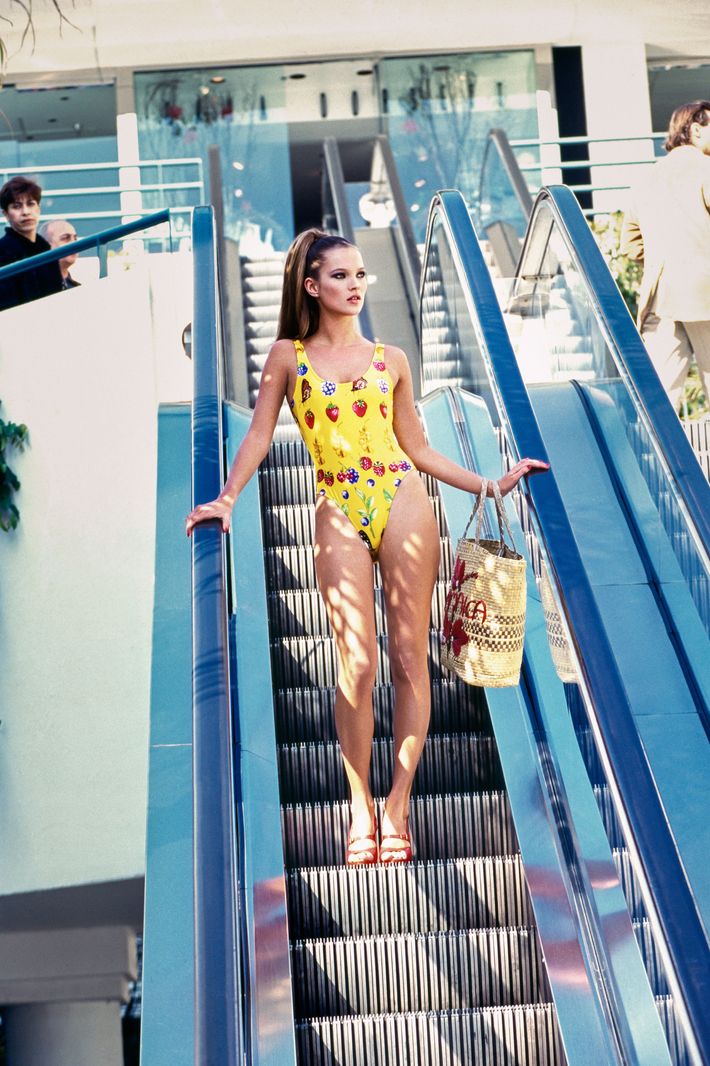 Kate Moss (1995).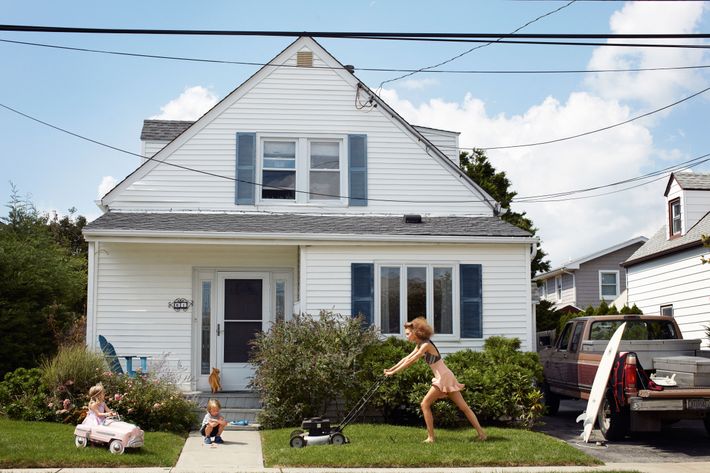 Karlie Kloss (2012).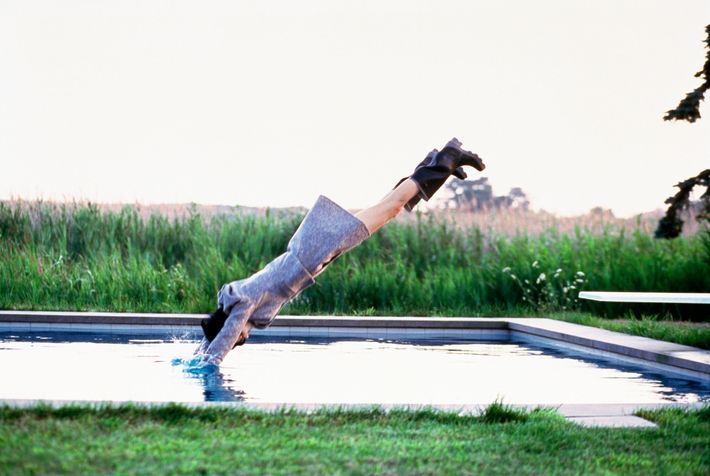 Stella Tennant (1995).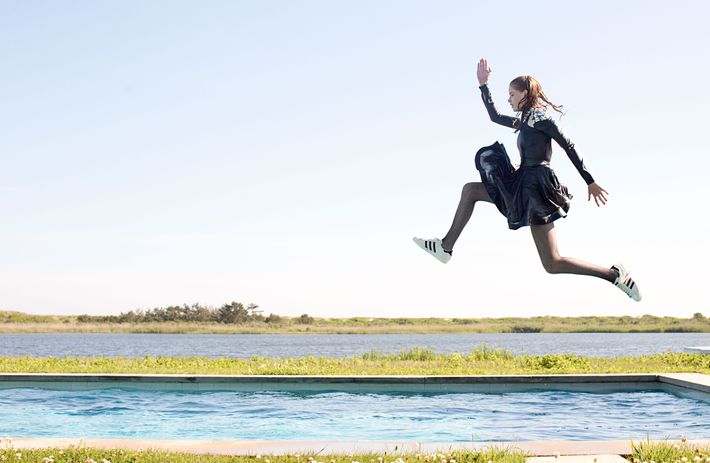 Hollie-May Saker (2015).