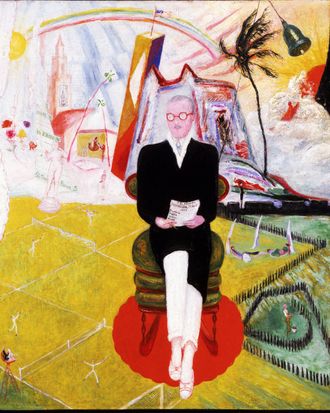 Henry McBride, 1922, by Florine Stettheimer.
Photo: Gift of Ettie Stettheimer; Smith College Museum of Art. Image provided by Smith College Museum of Art
A new exhibition at the Jewish Museum celebrates the life and work of artist Florine Stettheimer (1871–1944), a New York City socialite of the Jazz Age. Titled "Florine Stettheimer: Painting Poetry," the show is the largest-ever retrospective of Stettheimer's work with over 50 of her sculptures, paintings, drawings, and poetry.
Born into a rich Jewish family in New York, Stettheimer painted with a bright palette, exposed early on to post-impressionist works by the likes of Vincent Van Gogh during her family's frequent travels to Europe. Because she was never under the pressure to make art for a profit, she painted what pleased her — her friends and family, scenes from her own life, and abstract figments of her imagination.
In her 20s, she moved with her family to Europe and found inspiration in symbolist artists and the dancers of the Parisian ballet company Ballets Russes. After watching a performance, she created her own ballet titled Orphée of the Quat-z-arts, based on an annual costume parade of Parisian students called the Bal des Quat'z'Arts. Stettheimer's ballet — a story of separation and reunion — was never performed onstage. The Jewish Museum displays many of her set and costume designs in the exhibition.
After writing and painting for several years, Stettheimer returned to Manhattan in her 40s, after World War I, and entertained an elite circle of modernist artists at her family's salons, including Georgia O'Keeffe and Marcel Duchamp. She and Duchamp were especially close and painted portraits of each other — also on display at the museum.
Click ahead to see paintings from the show, on view until September 24.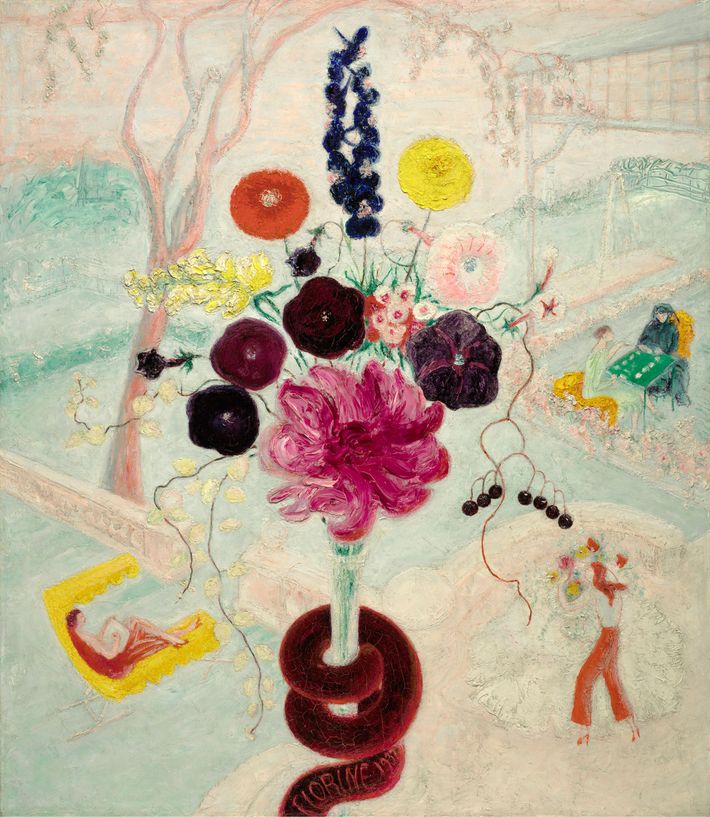 Birthday Bouquet (Flowers with Snake), 1932.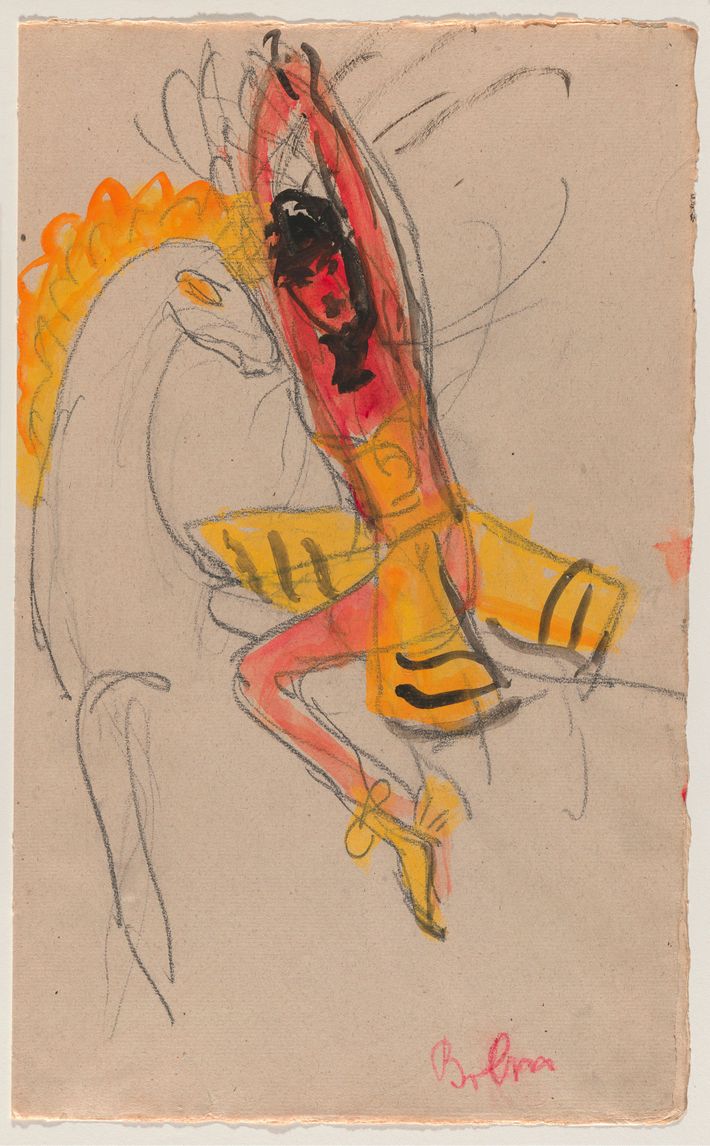 Mars: Adolph Bolm, 1912.
Costume design for artist's ballet Orphée of the Quat-z-arts.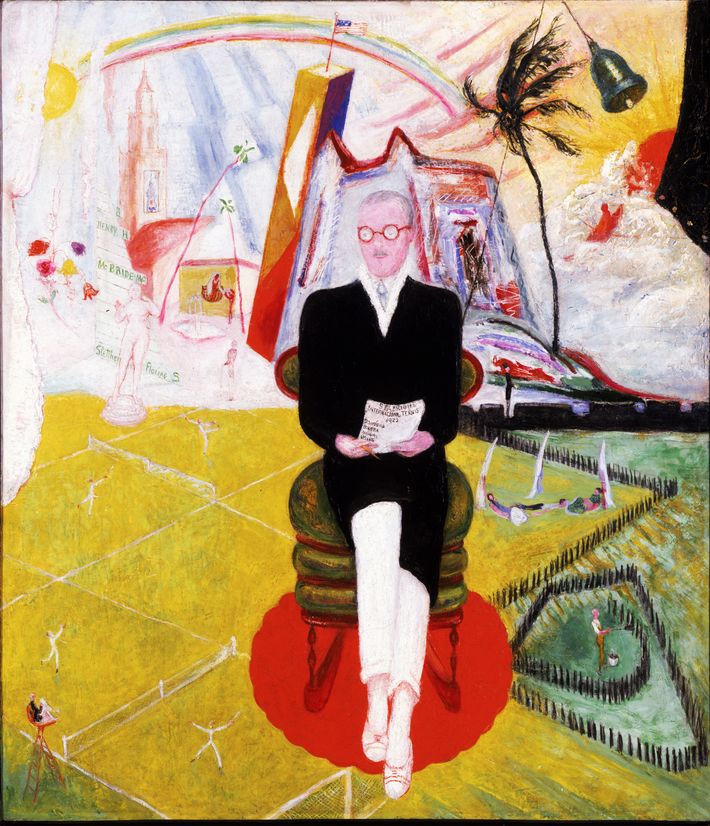 Henry McBride, 1922.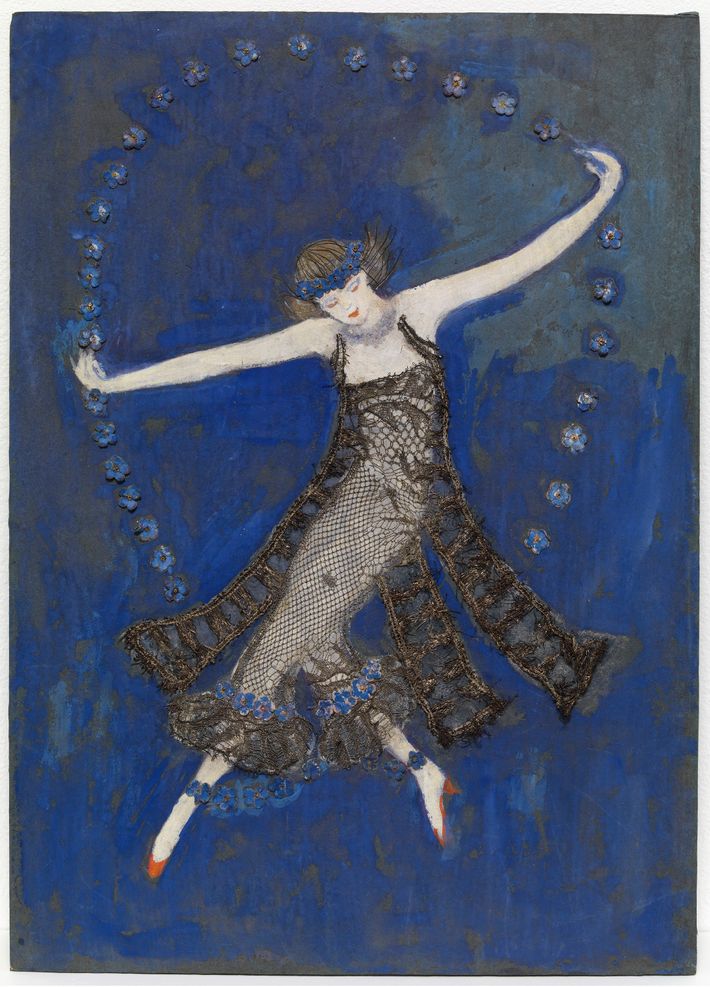 Georgette, 1912.
Costume design for artist's ballet Orphée of the Quat-z-arts.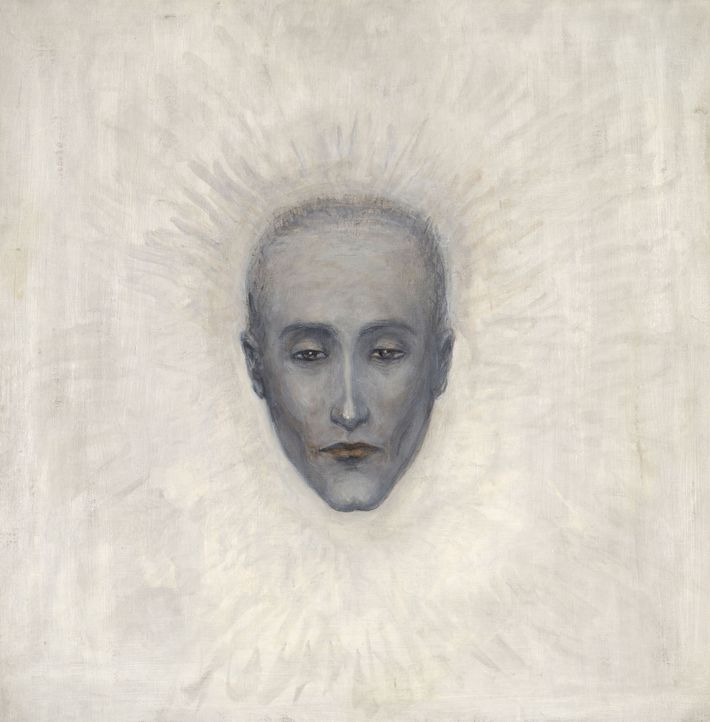 Portrait of Marcel Duchamp, 1923-1926.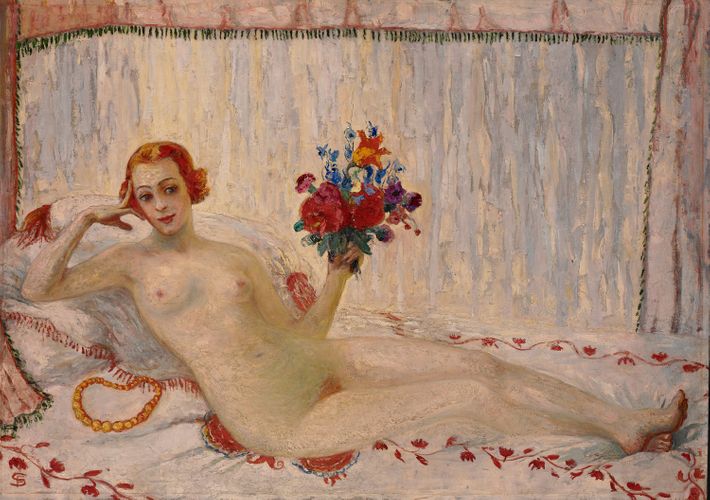 A Model (Nude Self-Portrait), 1915.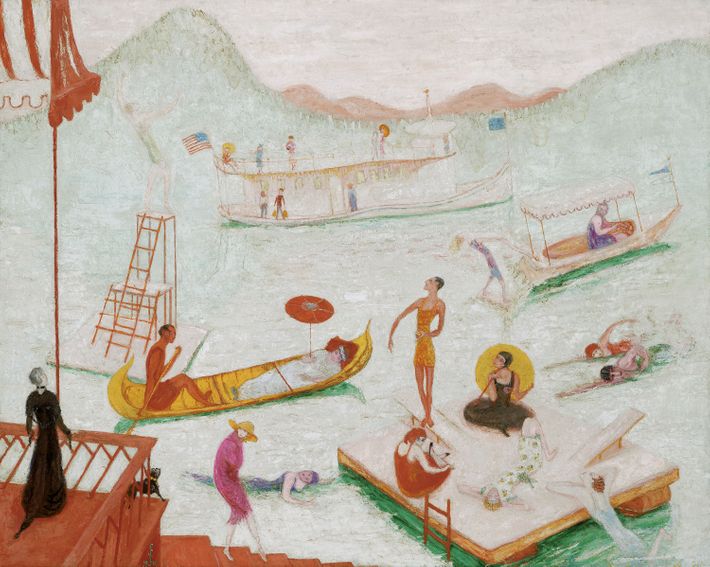 Lake Placid, 1919.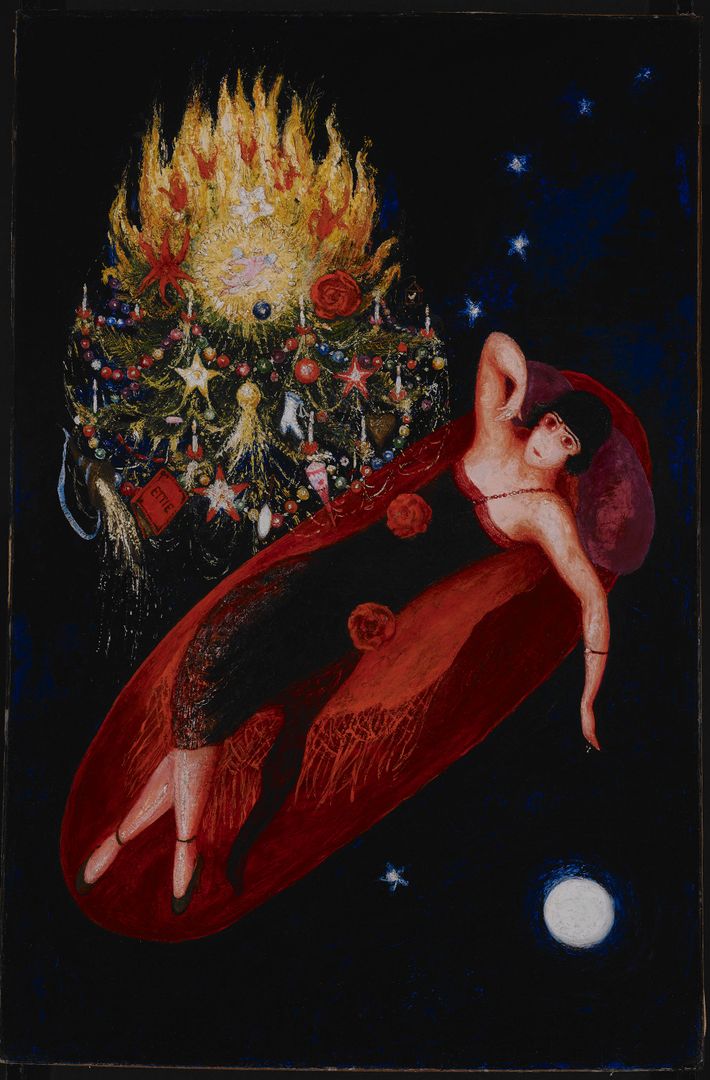 Portrait of My Sister, Ettie Stettheimer, 1923.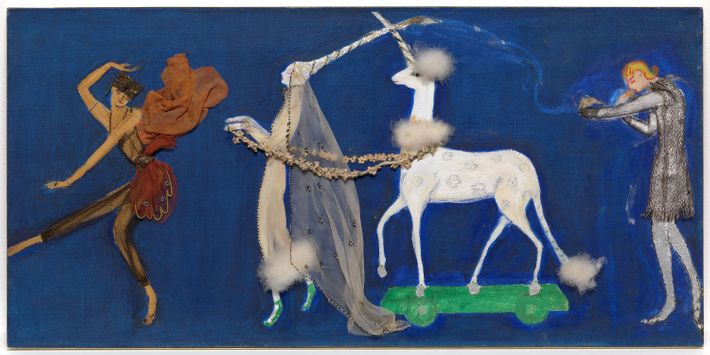 Procession: Zizim of Persia, Agnes of Bourganeuf, the Unicorn, and Pierre d'Aubusson, 1912.
Costume design for artist's ballet Orphée of the Quat-z-arts.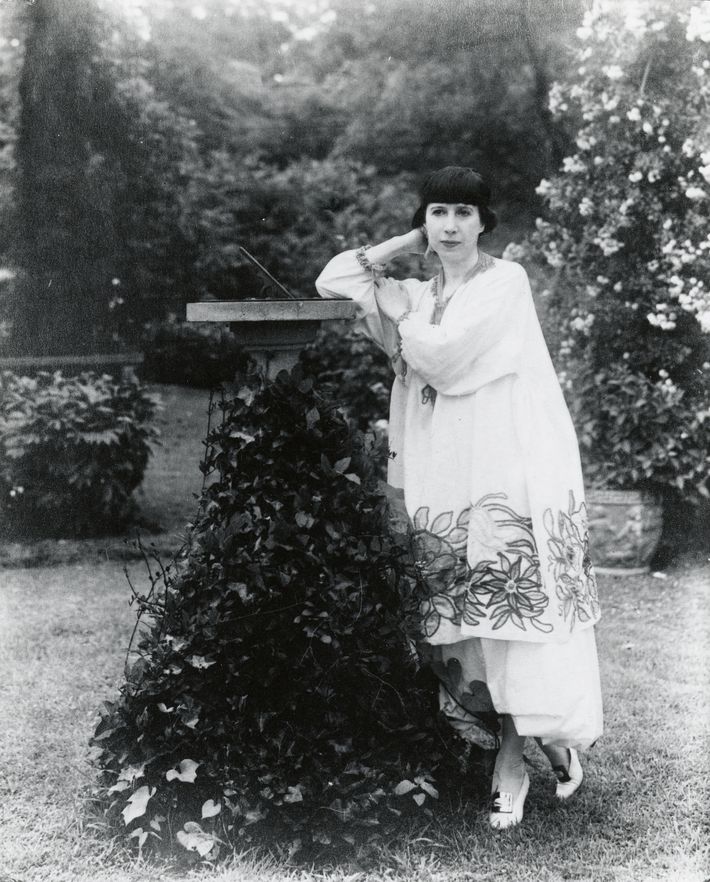 Florine Stettheimer.