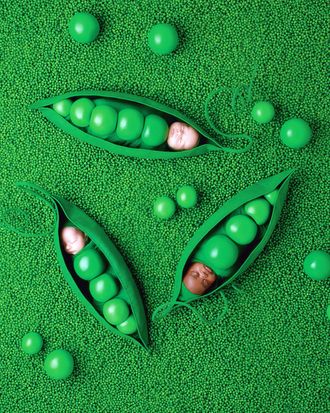 Photo: Anne Geddes/Courtesy of TASCHEN
Photographer Anne Geddes is best known for her out-of-the-box baby portraits inspired by nature — of infants dressed up as pea pods, flowerpots, and bumblebees. Her new book Anne Geddes: Small World is a 30-year retrospective of her ongoing career.
Geddes began taking photographs as a hobby and set up a studio in her garage. In the 1980s, her portraits of babies and pregnant mothers gained widespread popularity. Her images have appeared in a greeting-card collection and several coffee-table books, earned numerous photography awards, and recently inspired even fully grown adults to pose naked in birds' nests.
The book's photographs capture the softness and delicacy of infants. In one frame, a baby is dressed up like a snail, sleeping in a giant fabric shell with antennas on her head; in another, Geddes nestled an infant inside a tulip bulb, Thumbelina-style. Because some of her photos date back to the 1980s, Geddes regularly posts "then and now" photos of her subjects on Instagram. This one shows identical triplets Geddes photographed in 1999, now teenagers:
Click ahead to see more images from the book, published by Taschen.
If you buy something through our links, New York may earn an affiliate commission.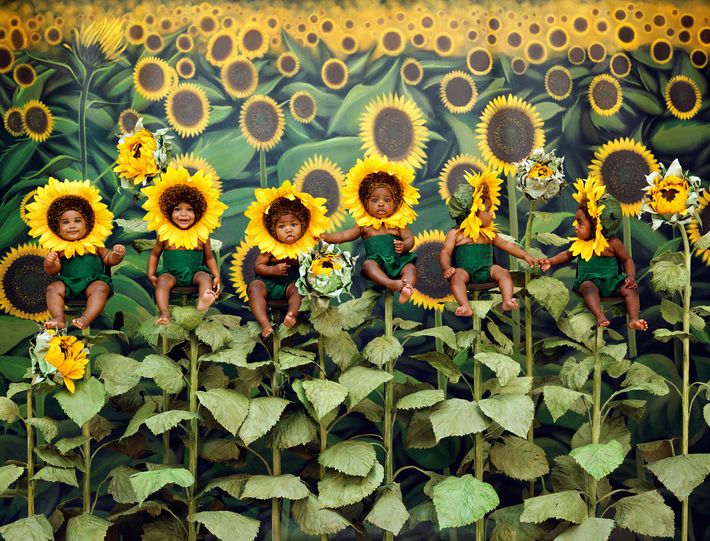 Derrick, Teryan, Asha, Cameron, Sterling, Dominique
6–7 months, Los Angeles, 1998.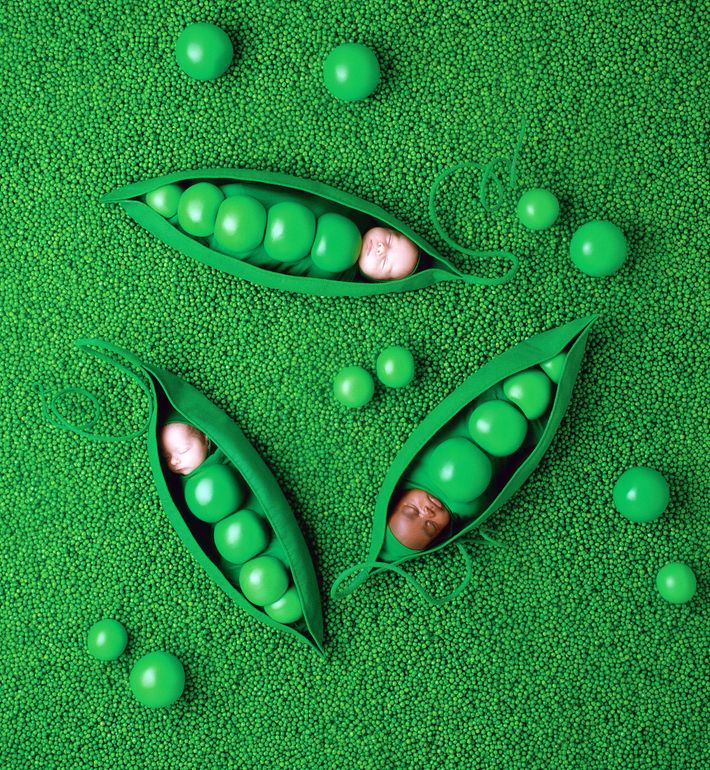 Rebekah, Nana Yaw, Sophie
3 weeks; 4 weeks; 4 weeks, Auckland, 1995.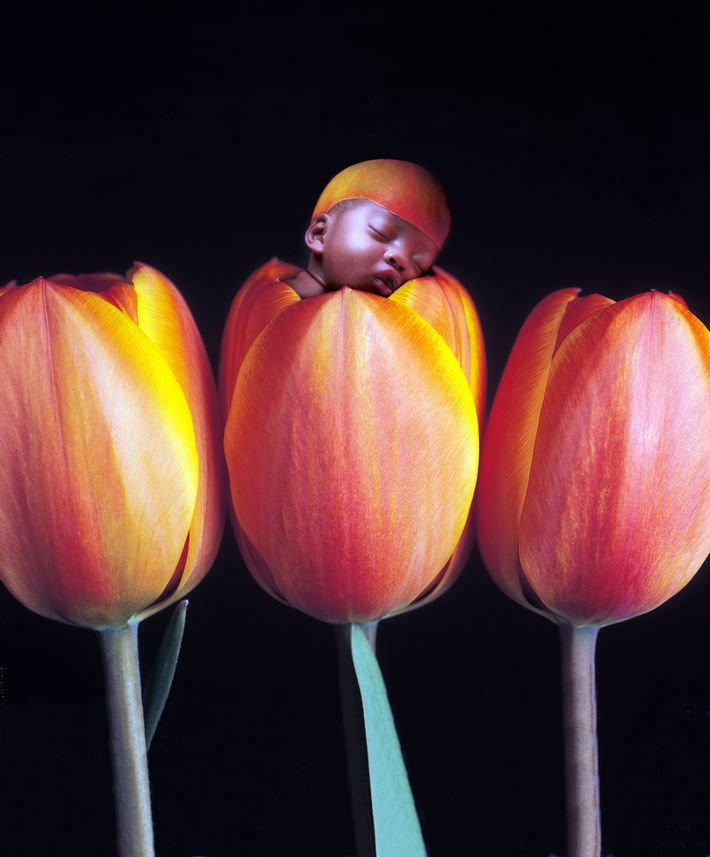 Jayden
2 weeks, Las Vegas, 2004.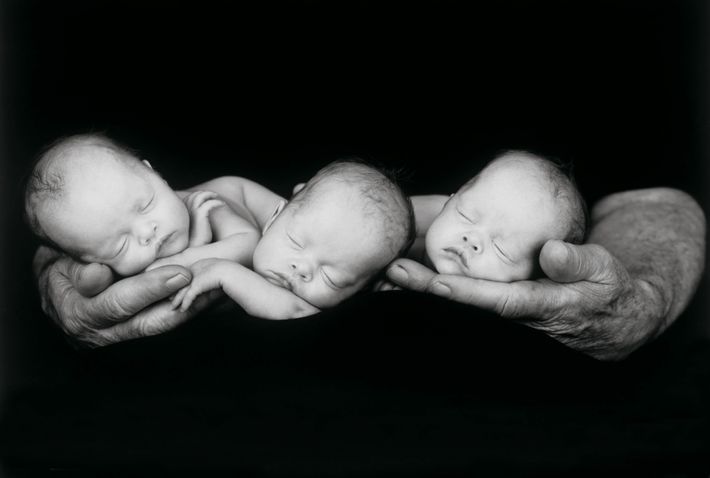 Triplets Charleé B., Susanna, Jaclyn
9 weeks, Auckland, 1999.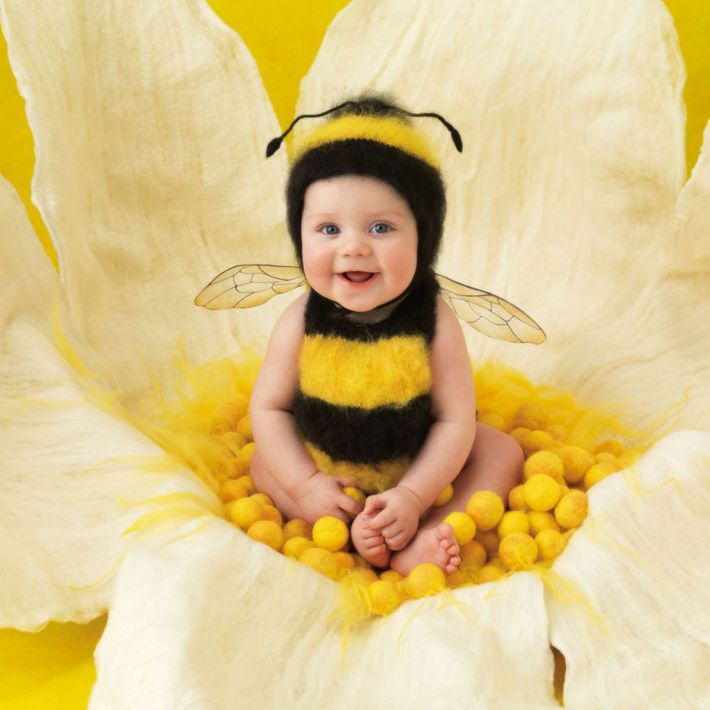 Jai
6 months, Sydney, 2012.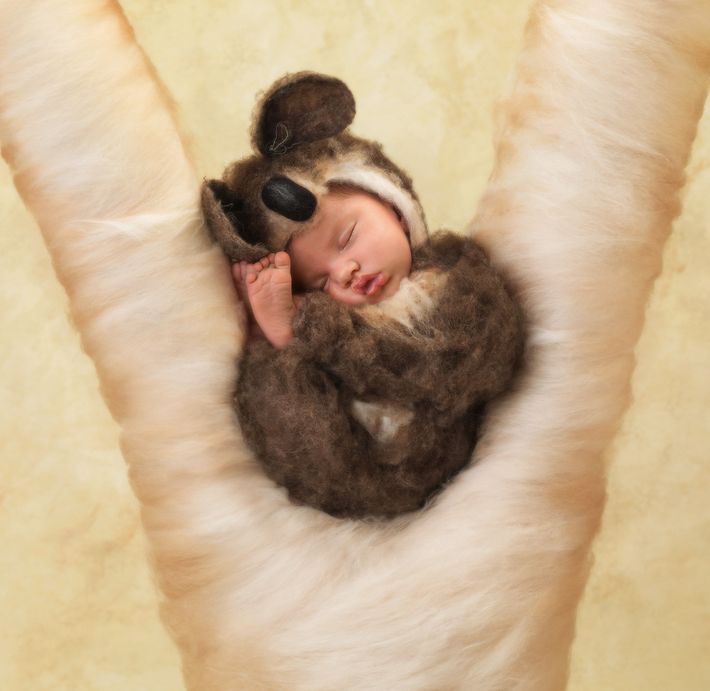 Angelina
3 weeks, Sydney, 2012.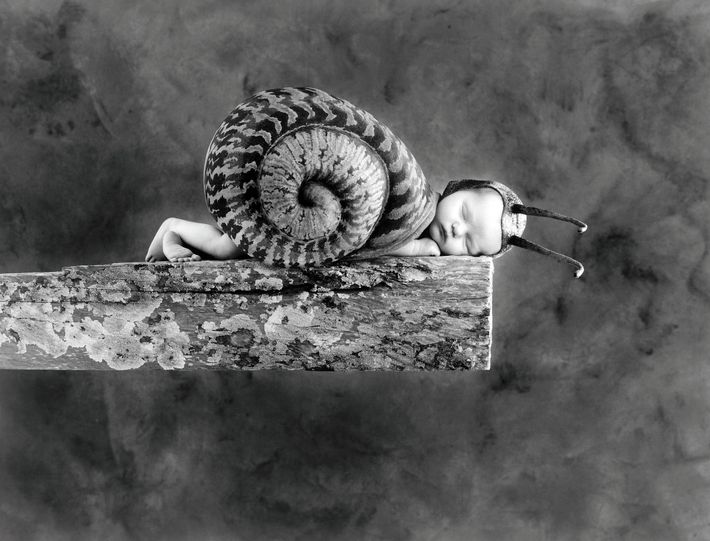 Julia
3 weeks, Auckland, 1994.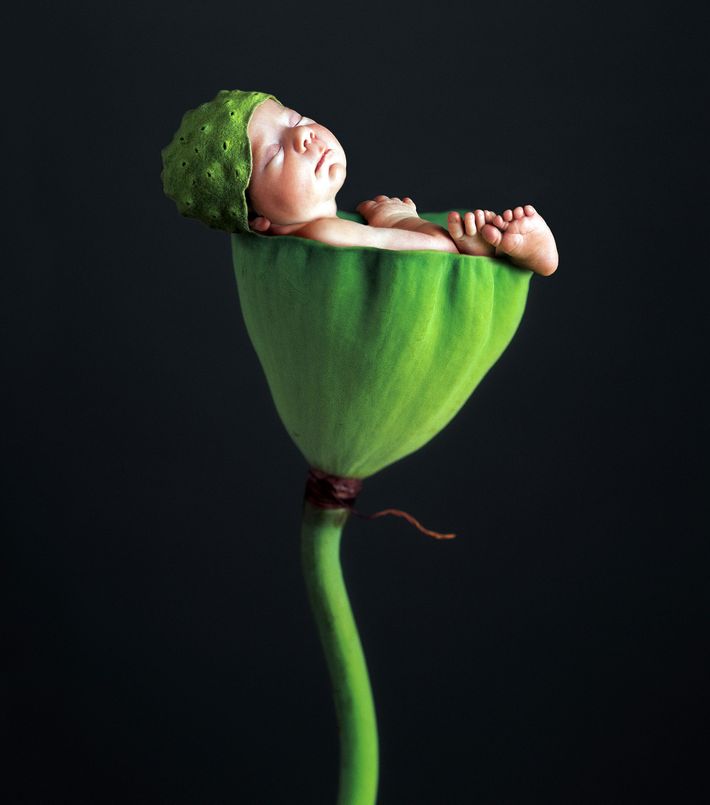 Nyah
2 weeks, Las Vegas, 2004.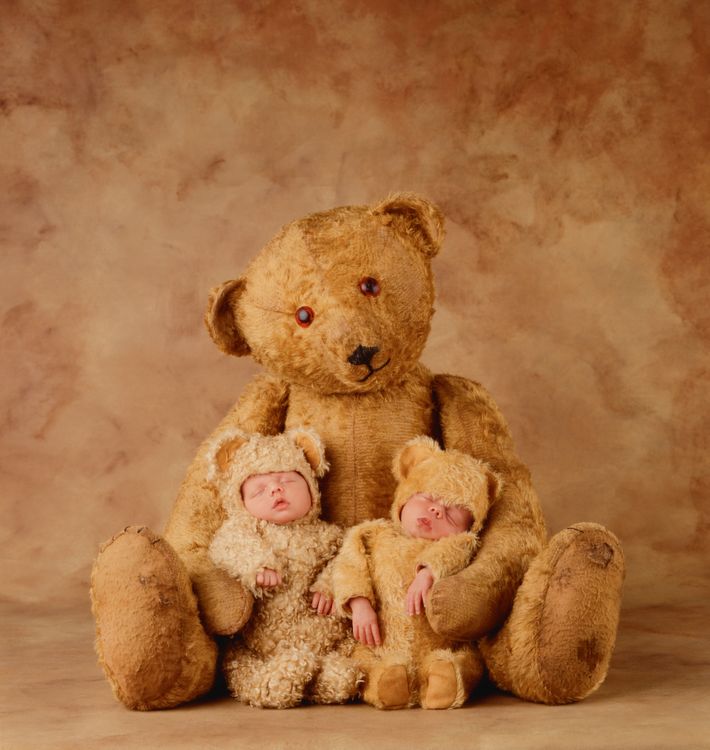 Twins Jakob, Ezla
Newborn, Auckland, 1998.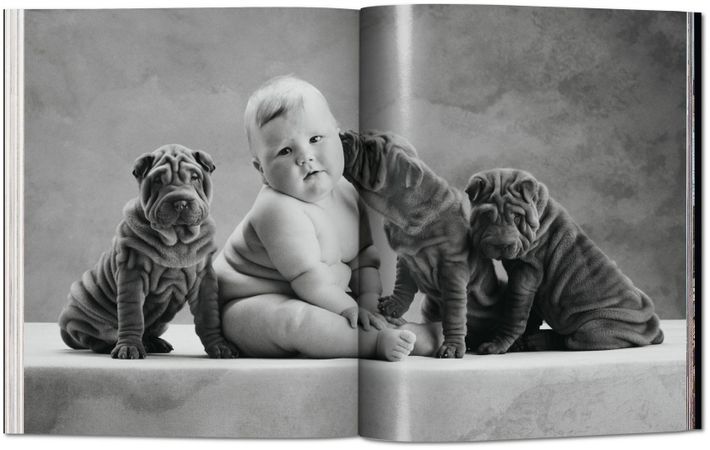 Mark with Shar-Pei puppies
8 months, Auckland, 1994.