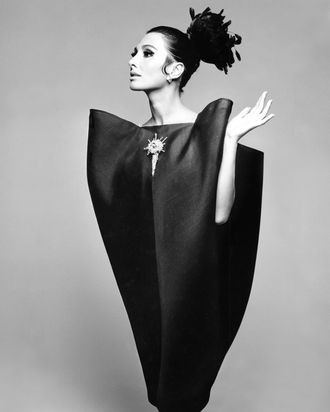 Alberta Tiburzi in Harper's Bazaar, June 1967.
Photo: © Hiro 1967
Revered among couturiers as the "designer's designer," Cristóbal Balenciaga was famous for keeping a low profile – in the span of over 50 years, he granted only one full interview, to the London Times in 1971. "Nobody knows what a hard métier it is, how killing is the work under all this luxury and glamour," he said. One-hundred years after the designer opened his first dressmaking business, the Victoria & Albert Museum in London is now showcasing more than 100 of his influential designs in the exhibition "Balenciaga: Shaping Fashion," opening May 27, with an accompanying photography book out today.
As a pioneering designer of the 20th century, Balenciaga helped shape contemporary fashion with a deft eye for style that still resonates in present-day wear, like the shift dress and the tunic coat. Years ago, with the help of the late fashion photographer Cecil Beaton, the V&A began to acquire his garments and designs. Beaton, an admirer and supporter who helped introduce Balenciaga to the London museum curators, once said: "If Dior is the Watteau of dressmaking – full of nuance, chic, delicate, and timely – then Balenciaga is fashion's Picasso."
The designer's Spanish roots continued to influence his work even after he fled the country, following the fall of the Spanish monarchy in 1931. Spanish folklore consistently appeared in his designs, inspired by bullfighting rings and Flamenco dancers (see a Flamenco-style evening dress in the slideshow ahead). The book, published by V&A Publishing, traces Balenciaga's influence among 20th-century contemporaries and disciples, like Hubert de Givenchy, as well as his successors amid political unrest in Spain and the commercialization of brands after WWII (Balenciaga refused to partake in the same materialism). Click ahead to see photographs and designs from the exhibition.
If you buy something through our links, New York may earn an affiliate commission.
"Balenciaga: Shaping Fashion," sponsored by American Express, is at the V&A from May 27 to February 18, 2018.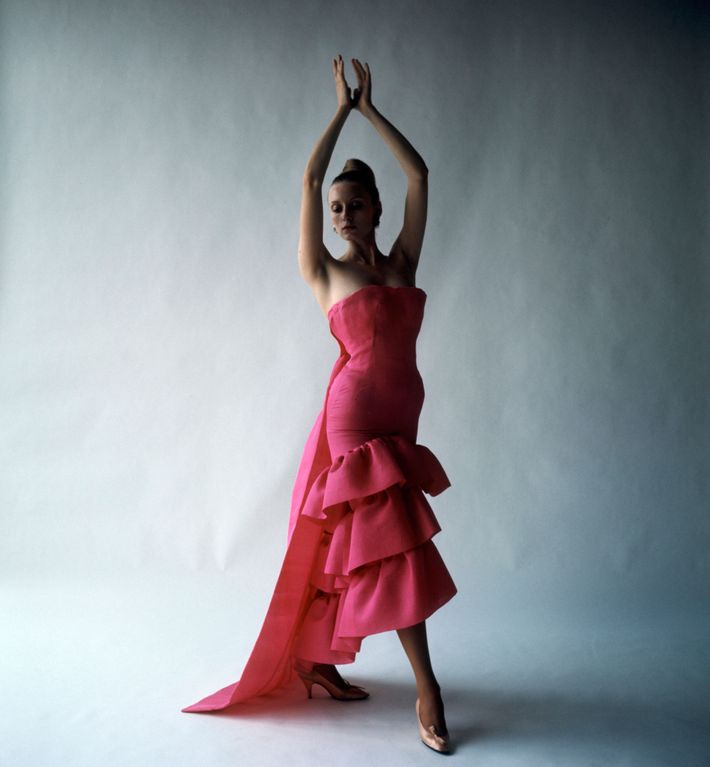 Flamenco-style evening dress, Cristóbal Balenciaga, Paris, 1961. Photograph, 1971.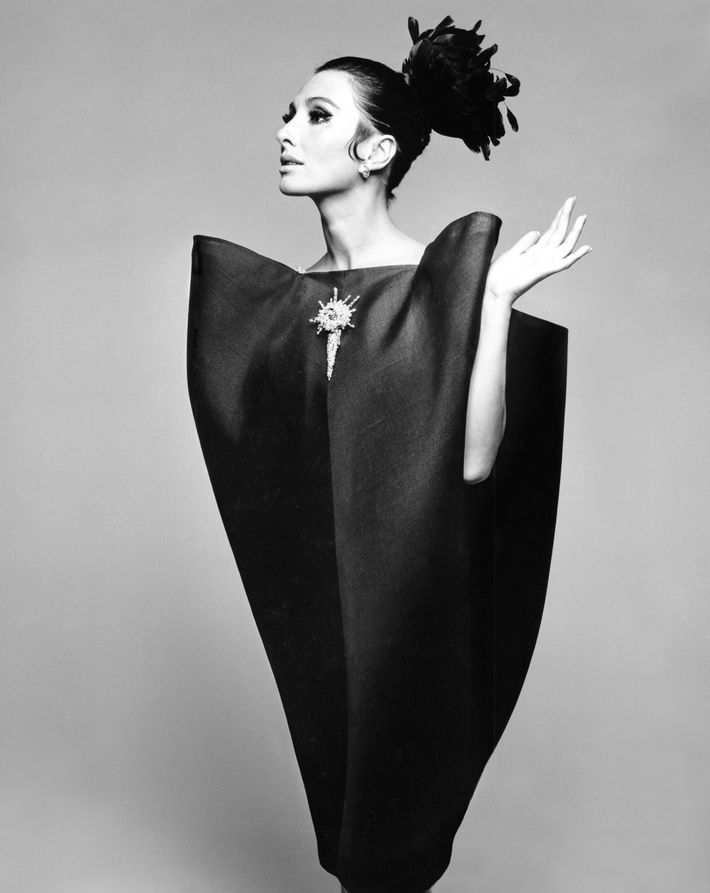 Alberta Tiburzi in an "envelope" dress by Cristóbal Balenciaga, Harper's Bazaar, June 1967.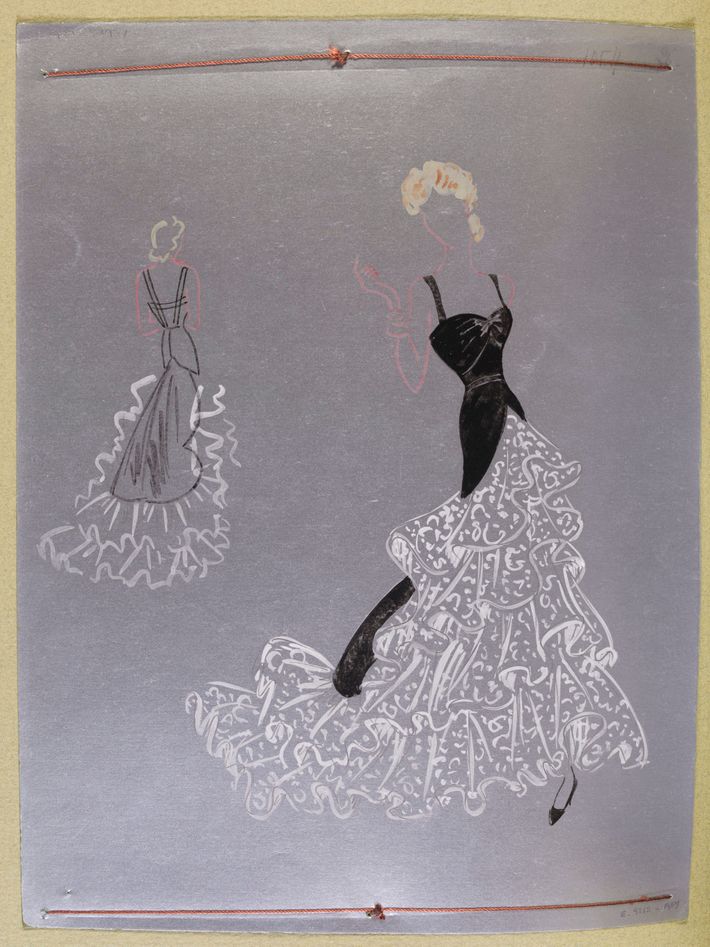 Ana de Pombo, sketch for the House of Paquin, Winter 1939.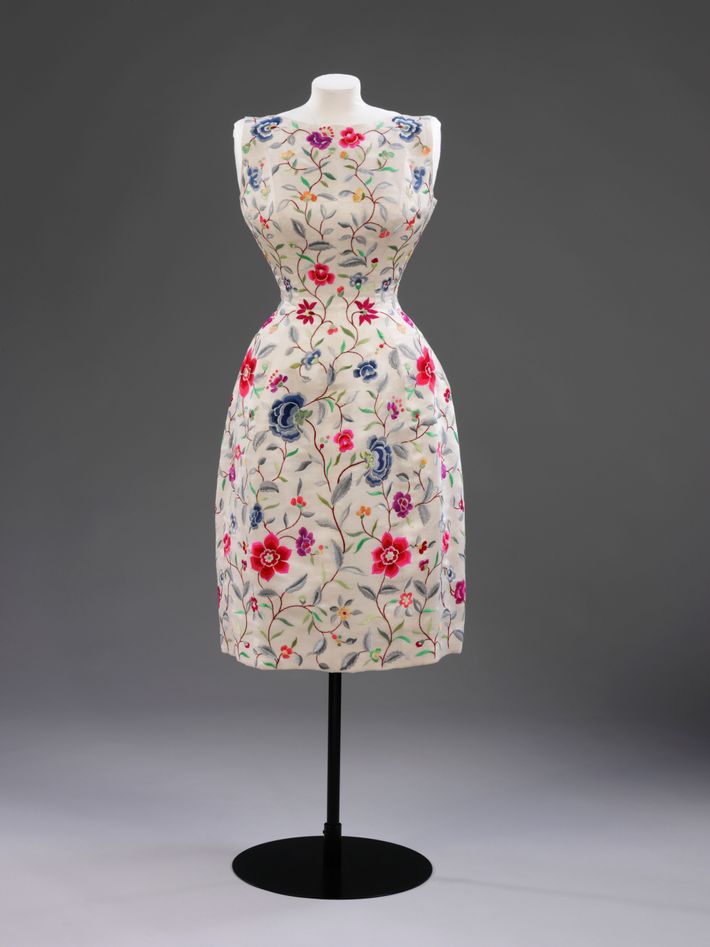 Evening dress, wild silk with embroidery by Lesage, Cristóbal Balenciaga, Paris, 1960-1962.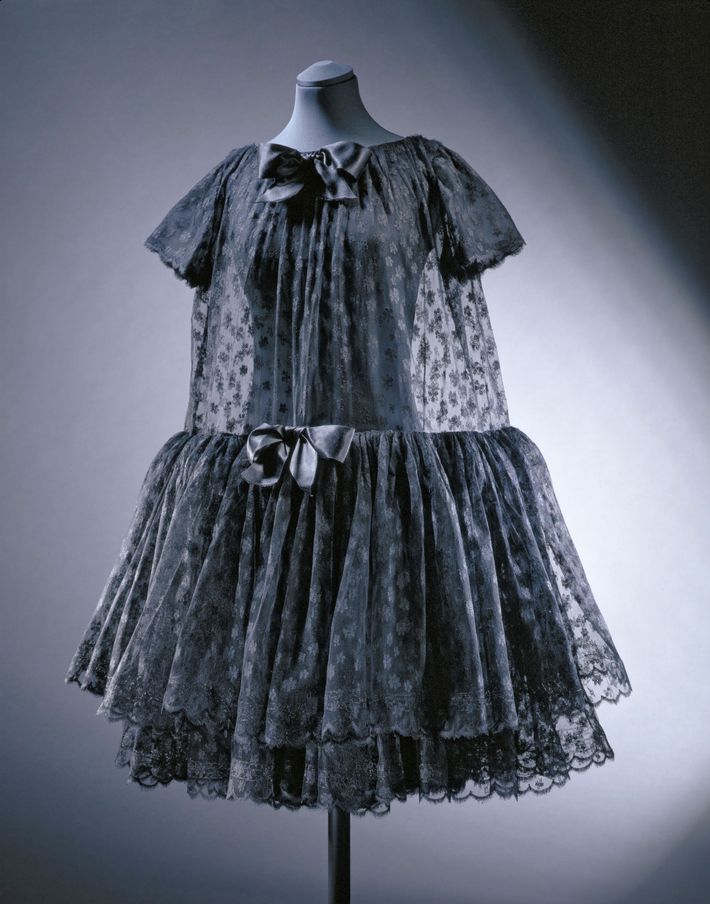 "Baby doll" cocktail dress, crêpe de chine, lace and satin, Cristóbal Balenciaga, Paris, 1958.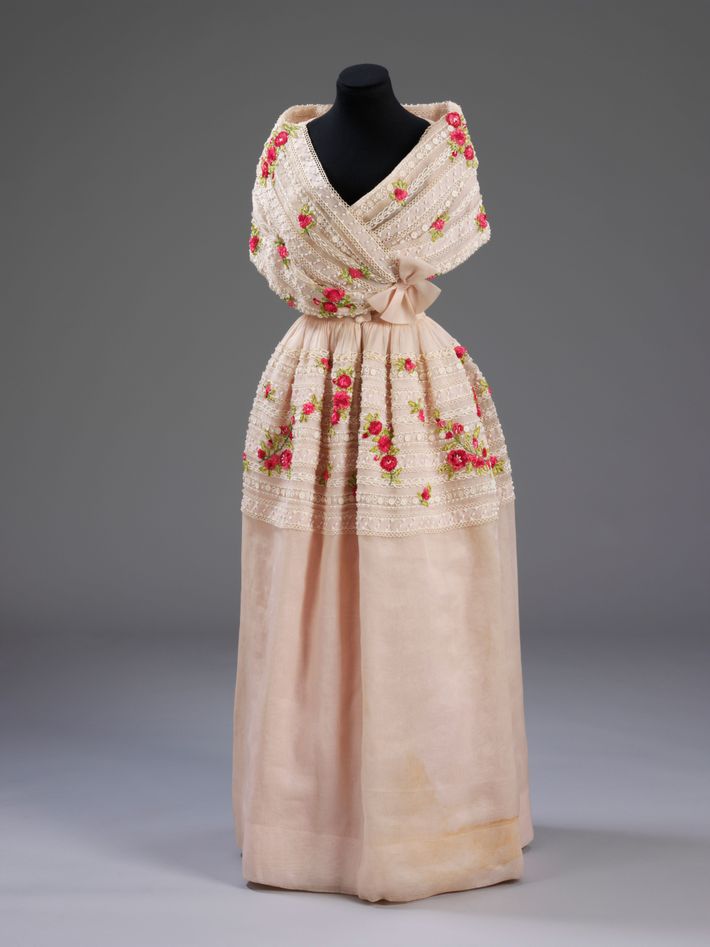 Front of the internal structure of Madame Alec Weisweiller's pink and white organdie dress, Balenciaga, worn October 1960.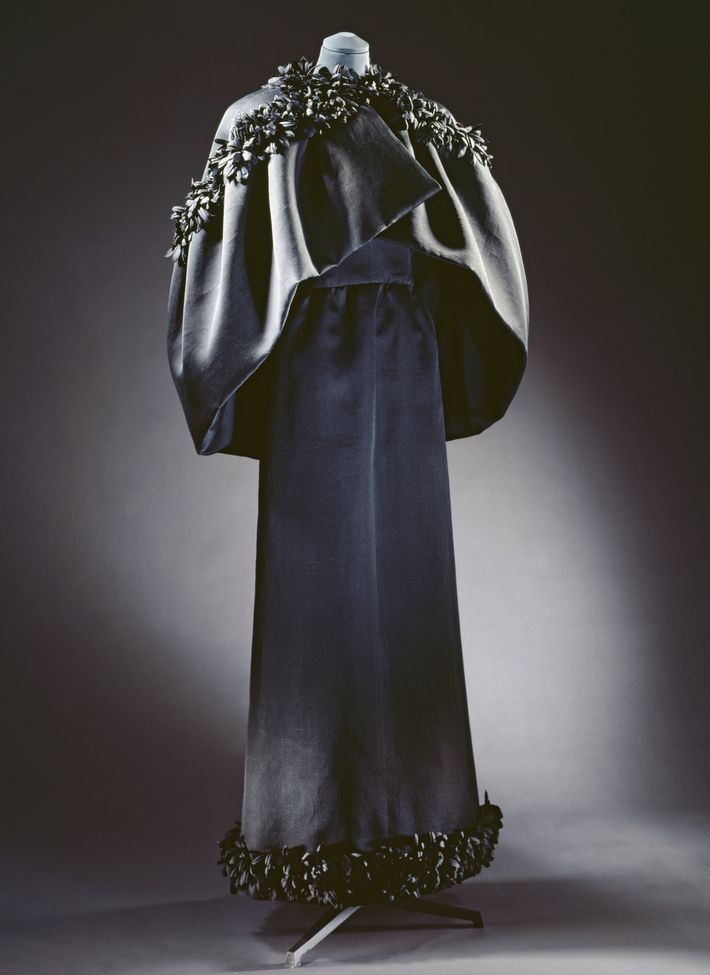 Detail of front of evening dress and cape of black silk gazar by Abraham EISA, Autumn/Winter 1965.