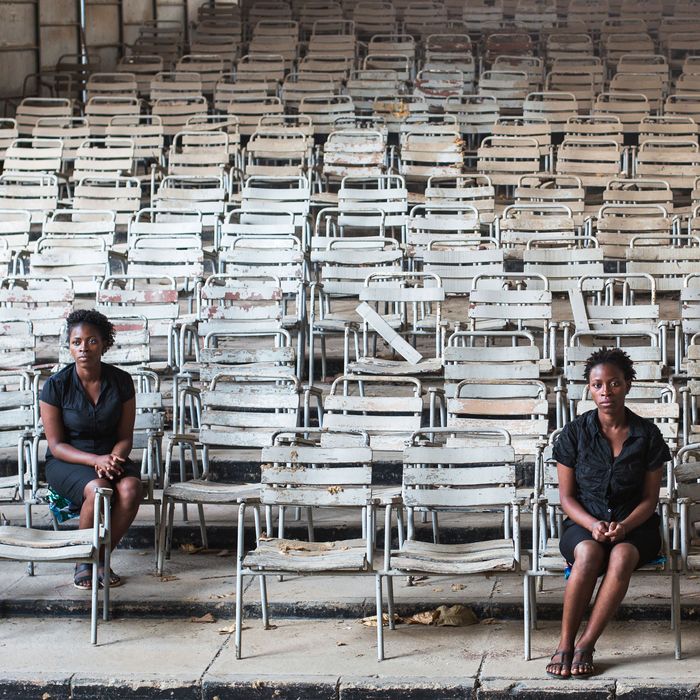 Photo: Monica de Miranda/Courtesy of Tyburn Gallery
Lisbon-based artist Mónica de Miranda uses mixed media and photography to explore the African diaspora, identity, and geography. Her latest exhibition "Panorama," which opens May 19 at Tyburn Gallery in London, traces her family's roots back to Angola, Africa, where she photographed crumbling mid-century modernist architecture. The landscape images juxtapose present-day Angola with the country's colonialist past, from Portuguese rule in 1482 until 1975, after the Angolan War of Independence. De Miranda was born in Portugal; her parents grew up in Angola.
The exhibition is named after the Hotel Panorama in Angola's capital city, Luanda, and features photographs of urban spaces in disrepair: a movie theater with rows of broken white chairs, abandoned buildings, and empty swimming pools. By choosing spaces that served as entertainment hubs during colonial rule, and depicting those scenes in decay, de Miranda nods to the country's history from colonization to independence, gentrification, and globalization. At the same time, she shows strength and optimism in present Angola, capturing young girls and lush greenery that slowly creeps into each frame's background. Some of the photos are taken in de Miranda's mother's home town of Malanje; the sunny images symbolize the country's reclaiming of itself.
Click ahead to see photos from the exhibition, on view until July 13.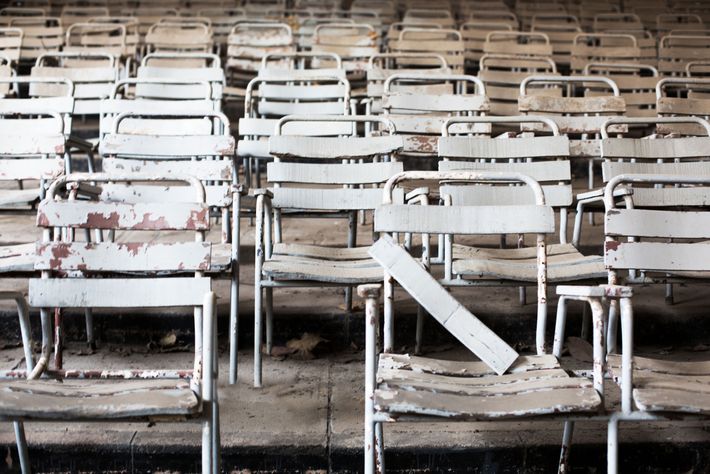 Cinema Karl Marx, 2017.
Inkjet print, 50 x 75 cm.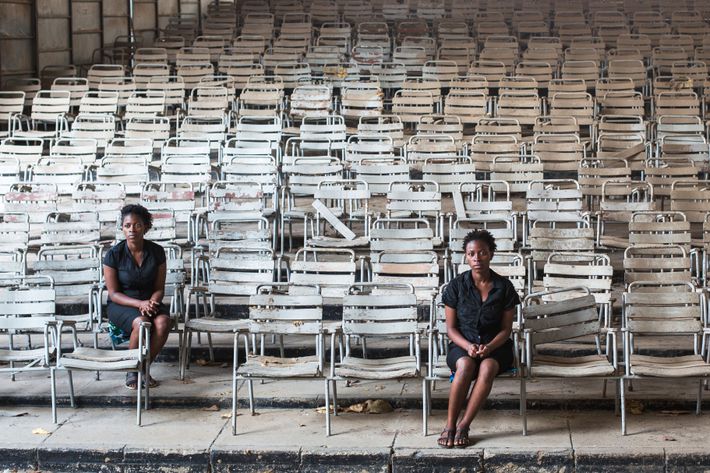 Cinema Karl Marx, 2017. 
Inkjet print, 50 x 75 cm.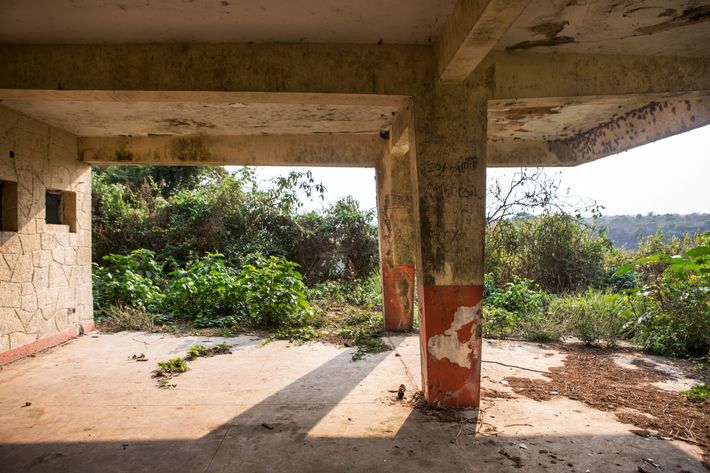 Fall, 2017. 
Photographic installation, variable dimensions.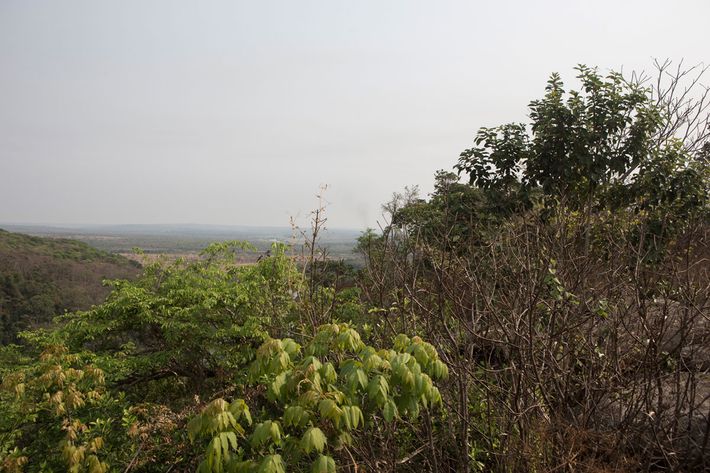 Like a Candle in the Wind, 2017. 
Wax, intervention and pigments onto photo, 33 x 50 cm.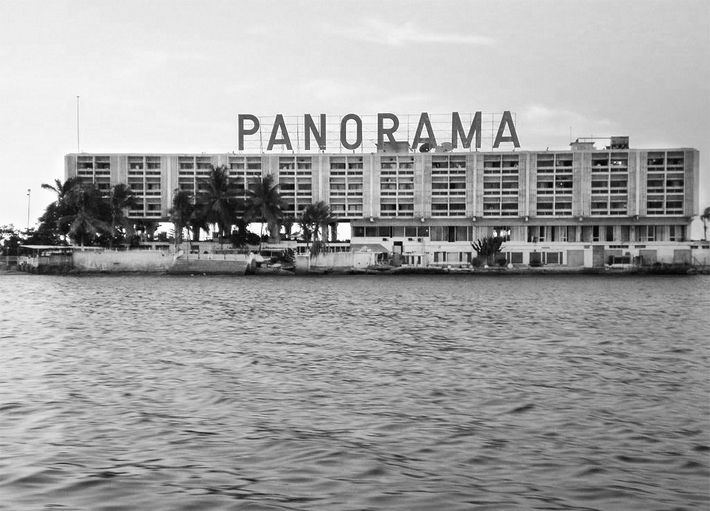 Panorama, 2017. 
Inkjet print, 28 x 20 cm, Edition of 4 +2 PA.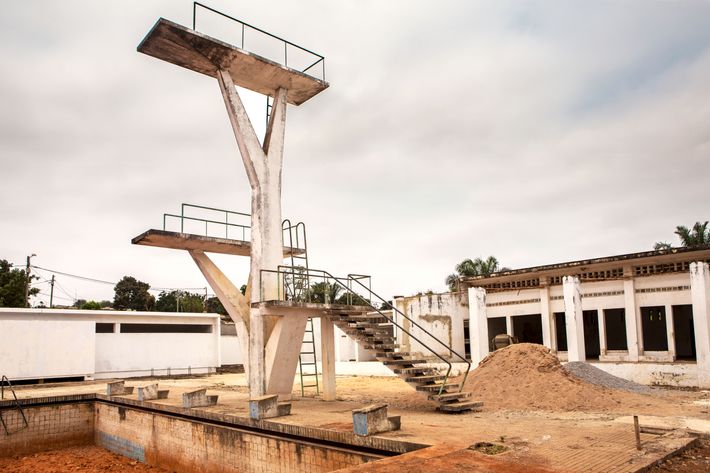 Swimming Pool, 2017. 
Inkjet Print, 100 x 70 cm.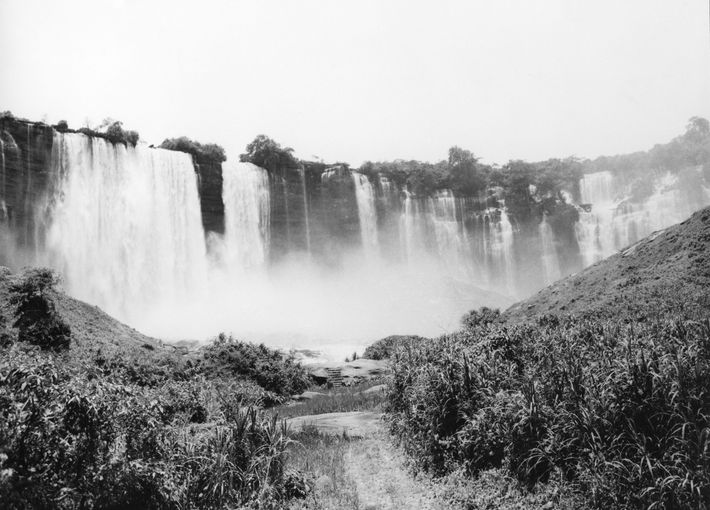 Untitled Fall, 2017. 
Inkjet print, 28 x 20 cm.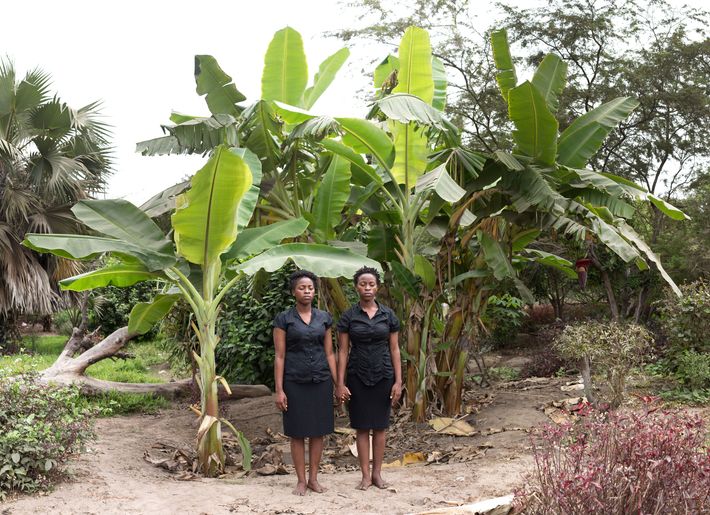 When words escape, flowers speak, 2017. 
Inkjet print, 200 x 290 cm.