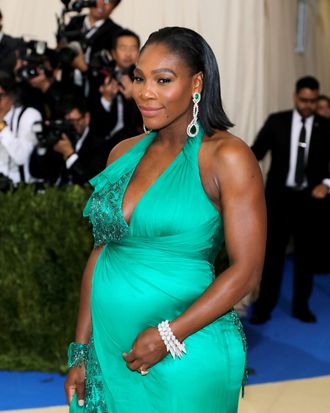 Serena Williams.
Photo: 2017 Getty Images
Serena Williams is branching out from being the greatest tennis player of all time to take on a new role in Silicon Valley: The Associated Press reports that Williams, 35, has joined the board of SurveyMonkey.
Williams already has a connection to the tech world via her fiancé, Reddit co-founder Alexis Ohanian, but is now taking a more hands-on role. Specifically, she spoke to her goals to help diversify an industry that is notoriously homogeneous in both gender and race.
"I feel like diversity is something I speak to. Change is always happening, change is always building," Williams told the AP. "What is important to me is to be at the forefront of the change and to make it easier for the next person that comes behind me."